Healthy eating
New year - new healthier you
The common phrase we tend to hear at the start of each new year is "have you made a new year's resolution?" so will you?
Did you know the most common resolutions revolve around health, whether that is to:
Quit smoking.
Lose weight.
Do more exercise.
Reduce alcohol.
Eat healthier.
These all are great commitments to improving your health, and this just goes to show how important you value your health and that of your family. Now, specifically about food and nutrition, what most people don't understand is that a simple diet, usually a very low calorie diet, may not help with overall long term health, and long term weight loss. 

There are numerous conditions that may cause and maintain weight gain:
Imbalance in gut microflora.
Hormonal imbalances.
Calorie input greater than calorie output.
Medication.
Sensitivities/allergies.
A far healthier outlook is to make small changes and maintain them for longer periods of time, so it becomes a way of life. Research has shown that it takes approximately 60 days before a habit becomes automatic, so by maintaining a health regime for this period you may find it becomes the norm and easier to maintain.
Every person is different from digestion, to metabolism, to absorption of nutrients and so forth, so a typical dietary programme will not take into account all these nuances and you may not achieve the results you want. The role of functional medicine and functional medicine practitioners is to look at the whole person, the history including a health timeline, family history, bodily systems including hormones, food diary, symptoms as well as health aims and goals; in order to set up a personalised programme.

Considering there are no hormonal or other conditions present that could affect weight, some strategies that you may like to review include:
Intermittent fasting: reducing calories on certain days, or fast for one day a week, or only eat in a period of six to eight hours, there are many variants to choose from. Benefits include weight loss, improved brain function and reduction in ageing.
Range of exercises: cardiovascular, resistance, balance, stretching, aim for five to six days per week, for 30-45 minutes each.
Reduce sugar consumption: processed sugar including those hidden in shop bought foods and fizzy drinks.
Aim to have five to seven vegetables per day, particularly leafy green vegetables. A tip is to make a green smoothie each day.
Aim to have two to three litres of fresh filtered water per day.
Eat your last meal three to four hours before bedtime.
Have healthy snacks available at all times to prevent snacking on high sugar products.
The most important thing is to listen to your body and enjoy your foods.
Have a happy new year!

Nuala Hume
Functional medicine practitioner
Share this article with a friend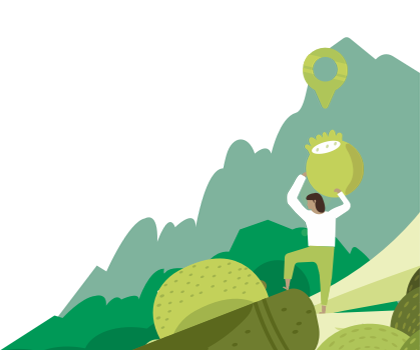 Find a nutritionist dealing with Healthy eating
All nutrition professionals are verified