Nutrition FAQs
Types of nutrition professionals
There are many qualified professionals out there who are considered experts in the field of food and nutrition but, with so many different titles in use, it can be difficult to establish who does what.
If you are looking for a professional who can help you to explore the relationship between food and your health, it may be of benefit for you to understand the differences between dietitians, nutritionists and nutritional therapists. Below we explore the key responsibilities and aims of each professional.
What's the difference between dietitians, nutritionists and nutritional therapists?
Dietitians
Dietitians are qualified to assess, diagnose and treat dietary and nutritional problems at an individual and wider public-health level. Generally, they work in the National Health Service (NHS) to treat individuals with diagnosed medical conditions. Other environments in which a dietitian may practice include education, research, media, public relations and sport.
Dietitians can also offer advice and influence government health and food policies. They are regulated by the Health and Care Professions Council (HCPC) and the title 'dietitian' is protected.
My goal is always to empower my patients to be able to self-monitor, self-advise and be able to control the inevitable bumps which come along in life with our eating behaviours. The ultimate achievement of this method is that these clients can step away from the diet industry while providing little long-term success for the most part.

- Registered dietitian Dalia Maori shares the reasons why she became a dietitian.
Nutritionists
Nutritionists have an understanding of the scientific base of nutrition and provide evidence-based information about the impacts of food and nutrition on the health and well-being of humans and animals. Nutritionists tend to work in community settings or freelance capacity. On occasion, they are based within health service nutrition and dietetics departments, however, they can only work with very ill/hospitalised patients under the supervision of a dietitian.
The title 'nutritionist' is not protected by law, however, nutritionists have the option to join voluntary regulatory professional bodies. These bodies check qualifications and experience to ensure the professionalism of their members.
Nutritional therapists
Nutritional therapists apply nutrition science to promote health and well-being. To do this, a nutritional therapist will use a range of tools to evaluate the health of a patient, then subsequently advises on lifestyle and dietary/nutritional practices to maintain good health, reduce the risk of disease and help support chronic conditions. This is all underpinned by the recognition that every person is unique and, therefore, the programmes they devise are personally tailored to the client.
Nutritional therapists also follow the Functional Medicine Model which looks at, amongst other things, how diet, lifestyle and genetics can all play an important part in the makeup of an individual.
It's important to remember that nutritional therapy is not intended as a substitute for medical advice and if a practitioner identifies any 'red flag' symptoms indicative of a serious health issue, they will refer clients to an appropriate medical professional.
Unlike the title 'dietitian', 'nutritional therapist' and 'registered nutritional therapist' are not titles protected by law. However, there are certain industry professional bodies and registers that use certain titles to portray registration and a high level of training. Members of the professional body Complementary and Natural Healthcare Council (CNHC), for example, refer to themselves as 'CNHC Registered Nutritional Therapists'.
What qualifications should nutrition professionals have?
Although nutritionists and nutritional therapists are not currently regulated in the UK, there are professional bodies and societies that nutrition professionals can choose to register with. To register and become accredited, they must meet certain requirements set by the organisation, complying with their code of ethics and complaints procedure.
What the requirements entail depends on the specific organisation. Generally, these requirements will involve a high level of training and a certain amount of experience. Some organisations also have different levels of membership, with different sets of requirements, for example, a level of membership for those who are still completing their training.
Below is a list of professional bodies for nutrition professionals. It is not an exhaustive list but it does feature the main organisations. To find out more information about accreditation visit the professional bodies' websites below.
The Association for Nutrition (AfN) has responsibility for the UK Voluntary Register of Nutritionists, which nutritionists can join. There are conditions that applicants must meet before they are accepted onto the register:
Have specialist competencies in nutrition or public health nutrition - most commonly a BSc (Hons) or MSc in nutritional science or equivalent.
Follow and adhere to the Code of Ethics and Statement of Professional Conduct.
Work within their own scope of practice.
Keep up to date through Continuing Professional Development and continuously improve their knowledge, skills and application of the science-based practise of nutrition.
Know how to recognise the highest standards of scientific evidence in nutrition and apply these standards safely and effectively in their practice of nutrition.
There are also two kinds of registrants:
Associate Registrants (ANutrs or APHNutrs) are recently qualified graduates from BSc or MSc courses in Nutrition or Public Health Nutrition.
Full Registrants (RNutrs or RPHNutrs) normally have at least three years of professional experience within the field.
The Federation of Nutritional Therapy Practitioners (FNTP) has two types of membership:
Full Member: Open to those who have studied on an FNTP accredited course, which includes a BSc, Diploma or Certificate in Nutrition. Full Members may use the letters MFNTP after their name.
Student Member: Open to anyone currently studying Nutritional Therapy. If the course is FNTP accredited upon completion the student may apply to become a Full Member. If the course is not accredited they may still apply and will be considered on an individual basis.
Members must also be insured, and agree to abide by the FNTP Code of Professional Conduct & Ethics and the Disciplinary & Complaints Procedure.
The British Association for Nutrition and Lifestyle Medicine (BANT) is the professional body for Nutritional Therapists.
BANT has the following membership classes:
Full Members: Full members are fully qualified Nutritional Therapists, subject to Continuing Professional Development and fully insured.
Fellow Members: Fellow members are BANT members who have made considerable contributions to the organisation.
Student Members: Student members are those enrolled on a nutrition/food science course at a BANT approved college, whose intent is to become a Full Member.
All BANT practitioners must have met the required standards of training, be fully insured and adhere to the BANT Code of Ethics and Practice.
The Naturopathic Nutrition Association (NNA) was established for nutritional therapists who practice in accordance with naturopathic principles. By working alongside a UK regulatory body for Naturopathy and other naturopathically-minded professional associations, the NNA looks to both promote to the public the benefits of naturopathic nutrition and encourage nutritional therapists to further develop their therapeutic skills.
To become a full member of the NNA, professionals must have completed a recognised professional training course in either naturopathic nutritional therapy or nutritional therapy.
Full members must have professional insurance cover for nutritional therapy, comply with the NNA's Code of Ethics, and must meet the competencies of the National Occupational Standards.
Previously, the Nutritional Therapy Council held this register until it was transferred to the Complementary and Natural Healthcare Council (CNHC). The CNHC 'quality mark' is supported by the Department of Health. The CNHC encompasses many types of alternative therapy, including massage, aromatherapy and nutrition.
To be admitted to the register a practitioner must:
Have studied to the National Occupational Standards (NOS) for that profession/discipline. These standards establish the levels of competence required in a particular sector and define the main responsibilities within a role. They give a clear outline as to what someone must do to perform successfully in their job.
Have reached the equivalent of the National Occupational Standards through other relevant training or at least three years of experience and been assessed by their peers.
Provide an independent reference of their good character.
Prove that they do not hold a criminal record.
Have declared that they have no health issues that may affect their ability to practice.
Not have faced any disciplinary or civil proceedings against them in relation to their practice.
Have professional insurance.
Agree to abide by the CNHC Code of Conduct, Performance and Ethics.
Have graduated from a course accredited by the Nutritional Therapy Council. If the course is not accredited, then the applicant must produce a portfolio.
Training
Over the last few years, the number of courses in nutritional therapy has increased dramatically as the profession grows. There are now many undergraduate courses available, ranging from those focused on sport, food, diet, and public health nutrition.
There are also postgraduate courses, which generally give an opportunity to specialise in a particular area. If you are unsure about what the courses entail, any nutritionist would be more than happy to provide any details about their studies.
---
Do I need a nutrition professional?
Whether it's for a specific reason, or just to help stay fit, healthy and confident, a nutrition professional can be invaluable to anyone and everyone.
With so many conflicting messages about healthy eating, a professional can help sort through what applies to the individual, giving them confidence that they are eating healthily.
Those who are in training for an event, a marathon, for example, may benefit from a nutrition professional to help them achieve their goals.
People wanting to lose weight can also turn to a nutrition professional to help them change their habits and become healthier, step-by-step.
Those with diet-related illnesses, such as diabetes or irritable bowel syndrome can help control and manage their illness by knowing what kind of food is good for them, and what isn't.
People recovering from a long-term illness often use a nutrition professional as part of the rehabilitation process, building up their fitness in manageable steps.
With increasingly busy lifestyles, a nutrition professional takes the hard work out of planning meals and fitting in exercising.
Those who have specific food allergies or follow specific diets can seek advice on making sure the body is getting all the nutrients it needs.
What will happen during the sessions?
How each professional will carry out their sessions varies depending on the professionals themselves, the client, and what the purpose of the sessions are.
Before the first session, the client may be asked to complete a questionnaire, detailing their diet, lifestyle, and any health problems they may have. During the first session, the nutrition professional will discuss the findings, going into greater detail. They may make some simple recommendations that can be carried out straight away, and, if needs be, suggest some supplements. The professional will also develop a personal plan, to be carried out and monitored long term. It will include meal plans, exercise regimes, supplements, and suggestions of any alternative therapy which may be beneficial.
The subsequent sessions then monitor progress, amending the plan as necessary, and providing motivation and support. These sessions may take place face-to-face, or some nutrition professionals may offer phone and email support instead of, or in addition, to this.
Typically sessions last can last from 45 – 90 minutes.
---
How much does a nutritionist cost?
The cost of working with a nutrition professional will depend on a number of factors, including the type of professional you see. As a ballpark, you can expect to pay anything from £50 to £80+ for sessions (of course, some will offer sessions at a lower cost). Often the initial consultation will be longer and therefore more expensive, while follow-up appointments are typically shorter and cheaper.
Some nutrition professionals will offer packages where you pay upfront for a certain number of sessions at a reduced cost. Some may also charge for tests they carry out to support the work you're doing together. If you have any queries about the costs involved, don't hesitate to contact your chosen nutritionist to find out more. Many are happy to offer a free introductory chat to tell you more about their services and how they can help.
---
Can I have sessions with a nutritionist online?
Lots of nutrition professionals offer dietary support and advice online and over the phone, and this can be beneficial for clients who cannot attend face-to-face sessions. To search for a professional offering this service, use our online search.
---
How do I choose a nutrition professional?
Nutritionist Resource lists professionals from all over the UK and deciding which to choose may seem daunting. Read our Not sure where to start? page for help.
Search for a nutritionist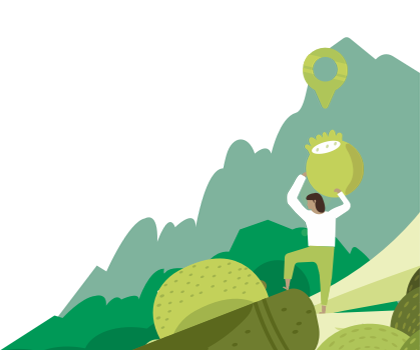 Find the right nutritionist for you
All nutrition professionals are verified