About us
Diet is the cornerstone of optimal health and well-being and at Nutritionist Resource, we believe everyone deserves access to quality nutrition information and advice from professionals. It's our mission to make this process as easy as possible, giving you the tools you need to remain happy and healthy.
Nutritionist Resource is a website dedicated to offering a simple way to connect with nutrition professionals across the UK. You may have a health condition where symptoms can be managed or prevented by following a tailored diet, or you may be an athlete looking for nutrition advice. You may simply be looking to better your health by adopting a new, balanced diet and healthy way of living.
Whatever your reason, know that change is possible. Remember that support is available and you are not alone in this journey. We want to be the hand to guide you through these often-challenging first steps to health and happiness.
About Nutritionist Resource
Nutritionist Resource is part of a family of health and well-being websites, grounded in family values. In 2005 two sisters, Aimi and Emma, launched Counselling Directory, a website dedicated to promoting the benefits of talk therapy. They had both experienced mental health issues when they were at school and university and knew how it felt to be overwhelmed and lacking guidance. They wanted to use their own experiences to help others find support from counsellors and psychotherapists.
Since Counselling Directory, four further directories were born, including Nutritionist Resource and all with the same mission to help people access support to improve their well-being. From counselling and complementary therapies to hypnotherapy, coaching and nutrition support, our directories seek to cover all aspects of health and wellness. These websites are part of the Happiful family, a network of over 21,000 professionals.
---
About Happiful
Happiful is a certified B Corporation business, and we're incredibly proud to be one of the 200 B Corps in the UK. This accreditation certifies that we don't just preach and forget to practise, but recognises that as a business we strive for purpose as well as profit, invest in our staff as much as our business goals and live by a set of high standards when it comes to social and environmental performance.
Alongside the wellness directories, the Happiful brand also includes Happiful magazine, which launched on 20th March 2017 also known as the International Day of Happiness! Each issue contains informative, inspiring and topical stories about health and well-being. We know how important nutrition is in this equation and have a regular food section to help readers navigate the often confusing world of nutrition.
Our mission with this monthly magazine is to create a healthier, happier, more sustainable society.
In 2019, we entered the world of podcasting and launched I am. I have, a channel where mental health advocates come together to chat about presenting your whole self to the world, the power of talking as well as thoughts on their own mental well-being.
Bringing our family all under one roof is the Happiful app, a space that enables users to easily connect with professionals, find local support groups, read articles from all our brands and access current and past issues of the magazine.
Happiful shines a light on positivity and support that we feel should be available for everyone. To find out more and to subscribe, please visit happiful.com.
---
The team
Based in Surrey, our small team of around 40 members work across the well-being directories and the magazine. From our hard-working developers ensuring everything runs smoothly to our award-winning customer service team responding to queries and supporting our members, we're all passionate about what we do.
---
Why choose us?
Nutrition is growing in popularity and while it is positive that individuals are becoming more interested in wellness, there is much that is misunderstood.
We understand that taking these first steps takes a huge amount of courage and the time to do the research, find a nutrition professional and make contact can be daunting – especially if you don't know where to look, or what you are looking for.
To get you started on your wellness journey, our website includes everything we wish we'd had access to when taking our first steps to health and happiness, including:
A nationwide database of qualified nutritionists, nutritional therapists and dietitians.
An advanced search tool, which allows you to filter your search according to your needs and location. Or, if you'd rather receive support remotely, you can find a professional offering online or telephone services.
Detailed member profiles. Our members pack their profiles full of information including their background, fees, specialities and availability. This allows you to learn more about them before making contact.

A thorough

approvals policy

. This means all professionals are checked to ensure they provide evidence of qualifications or membership with a professional body before they can be listed with us, so you can be sure of contacting a credible professional.

A detailed library of fact-sheets featuring useful information about some of the reasons you may want to consult a nutrition professional. Here you can learn more about

nutrition topics

and the role diet plays in your life.

An

FAQs

section that looks to answer any questions you may have.

Expert articles

, where you can find recipes, health advice and keep up to date with all things nutrition.

An

events section

where you can find nutrition workshops and courses to further your learning.
---
Get in touch
If you have something to share about the site, a personal experience or a suggestion to make, please don't hesitate to get in touch with us. We'd love to hear from you.
If you work in media and are looking for a comment or to interview a professional, please get in touch via email at press@nutritionist-resource.org.uk with your requirements and we can connect you to a professional. If you have any queries about how to use the website or how to become a member, please visit our Not sure where to start? section.
If you would like further guidance, simply fill out our contact form and a member of the Nutritionist Resource team will get back to you as soon as possible.
Search for a nutritionist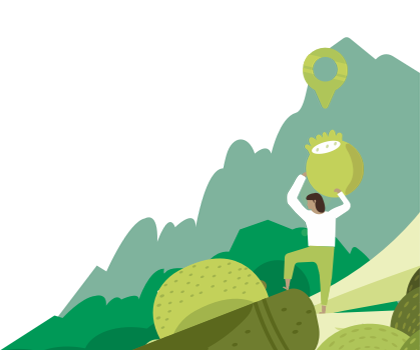 Find the right nutritionist for you
All nutrition professionals are verified