Professional bodies
What is a professional body?

A professional body, or professional association, is an organisation created to monitor and regulate the practice of industry professionals. Professional bodies are usually non-profit, with the money from membership fees going towards upholding the body's reputation, which in turn helps uphold the industry's reputation.
There are usually a number of different bodies set up independently for each profession and these tend to have differing standards of practice and ethical codes.
Why are professional bodies important?
'Nutritionist' is not a formally monitored profession in the UK, which means that essentially anybody can call themselves a nutritionist.
So, how can you ensure the professional you choose is qualified to give you nutritional advice?
We advise you to check whether or not the nutritionist holds a membership with a recognised professional body. All nutrition professionals listed on our directory are asked to specify whether or not they have a membership. You will find this information listed on their profiles.
We accept nutrition professionals from the following professional bodies:
The Association for Nutrition was established in 2010 as an independent, non-profit professional body for the regulation and registration of nutritionists including:
exercise nutritionists
animal nutritionists
health nutritionists
There are two types of registration with this body:
1. Registered Associate Nutritionist (ANutr)
Registered Associate Nutritionists will typically have graduated from a BSc (Hons) or MSc in nutrition science. They work with individual clients under the support and mentorship of a nutrition professional, such as a Registered Nutritionist or Registered Dietitian.
2. Registered Nutritionist (RNutr)
Registered Nutritionists will normally have either a BSc (Hons) or MSc in nutrition science, as well as three years of post-graduate experience working in the industry. However, they may also have qualified for this title based on relevant knowledge at a minimum of honours-degree level, and experience. Registered Nutritionists will practise in a specialist area of nutrition such as nutrition science, public health nutrition or sport and exercise.
Association of Naturopathic Practitioners (The ANP)
The Association of Naturopathic Practitioners (The ANP) is a leading association for naturopaths, herbalists and nutritionists in the UK.
All members of the ANP must follow a strict code of ethics designed to maintain the highest standard of ethics in naturopathic practice. 
The ANP offers all members monthly CPD lectures (online and in-person).
Represents the General Naturopathic Council (GNC) registered practitioners.
The ANP hosts a mentoring scheme.
British Association for Nutrition and Lifestyle Medicine (BANT)
BANT was set up as a professional body for registered nutritional therapy practitioners in one-to-one clinical practice and a self-regulator for BANT Registered Nutritionists® over 25 years ago. It is a non-profit organisation, funded only by member subscriptions and donations. BANT represents over 3,500 nutrition practitioners and exists to give the public the confidence to work with professionals who are trained in the application of nutrition and lifestyle sciences to support their health and well-being.
BANT members combine a network approach to complex systems, incorporating the latest science from genetic, epigenetic, diet and nutrition research to inform individualised recommendations. BANT oversees the activities, training, and mandatory Continuing Professional Development (CPD) of its members.
Members are qualified in clinical practice as well as nutritional sciences.
All members are fully insured and registered with their regulator, the Complementary and Natural Healthcare Council (CNHC).
BANT members must follow a strict code of ethics.
Complementary and Natural Healthcare Council (CNHC)
The CNHC was set up with government support and encompasses many types of alternative therapy, including massage, aromatherapy and nutrition.
In order to be admitted to the register a practitioner must:
have studied to the National Occupational Standards for that profession/discipline
reached the equivalent of the National Occupational Standards through other relevant training or at least three years of experience and been assessed by their peers
have professional insurance
agree to abide by the CNHC Code of Conduct, Performance and Ethics
The Federation of Holistic Therapists (FHT) is a UK professional association for complementary, beauty and sports therapists.
The complementary therapies regulated by the federation include; acupuncture, Alexander Technique, aromatherapy, Bowen technique, crystal therapy, homeopathy, naturopathy, reflexology, Reiki and of course nutritional therapy and nutrition advice (non-medical).
The aim of the FHT is to promote the efficacy and benefits of complementary therapy whilst also ensuring that the public is protected from unqualified practitioners.
The federation is made up of various categories of membership including the following:
FHT Fellow - The highest level of membership that is only bestowed upon members who can show evidence of outstanding contributions within both the FHT and their therapy industry. 
FHT Member - This membership level is open to practitioners who provide proof of a nationally recognised qualification, in a therapy that is accepted by FHT. All full members are required to complete Continuing Professional Development (CPD).
FHT Associate - This membership level is open to therapists who do not wish to complete Continuing Professional Development. 
FHT Student member - Open to individuals studying for a nationally recognised therapy qualification.
FHT Non-practitioner - Open to individuals who are not currently practising but still wish to stay informed of any industry developments.
The federation has also developed their own Code of Ethics and Professional Practice by which members must abide if they wish to join and remain on the register.
The Federation of Nutritional Therapy Practitioners is a non-profit body for practitioners of nutritional therapy in the UK.
The FNTP requires its members to follow the National Occupational Standards for Nutritional Therapy, first published in 2003.
The FNTP only accepts suitably qualified nutritional therapists.
They ensure all members have adequate insurance.
There are two types of membership:
Full Member
Student Member
All full FNTP members are insured and regulated according to the FNTP Code of Professional Conduct & Ethics and the Disciplinary & Complaints Procedure.
The HCPC is an independent, UK-wide regulatory body for health professionals. The HCPC sets standards of professional training, performance and conduct for 14 professions. They keep a register of health professionals who meet their standards, and they take action if registered health professionals fall below those standards. They were created by a piece of legislation called the Health Professions Order 2001. Registration means that a health professional meets national standards for their professional training, performance and conduct.
The Naturopathic Nutrition Association was established for nutritional therapists who practice in accordance with naturopathic principles. By working alongside a UK regulatory body for Naturopathy and other naturopathically-minded professional associations, the NNA aims to both promote to the public the benefits of naturopathic nutrition and encourage nutritional therapists to develop further therapeutic skills.
In order to become a full member of the NNA, professionals must have successfully completed a recognised professional training course in either:

a) naturopathic nutritional therapy; or
b) nutritional therapy 

Full members must have professional insurance cover for nutritional therapy, comply with the NNA's Code of Ethics, and must meet the competencies of the National Occupational Standards.
---
This list of professional organisations is not exhaustive, and more can be found on our Useful Resources page. Here at Nutritionist Resource, we recognise the value of being a member of a professional body, and for those of you who are wary about visiting a nutritionist, we would suggest choosing a nutritionist on our site who is a member of a professional body. This way you know they are part of an organisation that offers a code of ethics and a complaints procedure.
Search for a nutritionist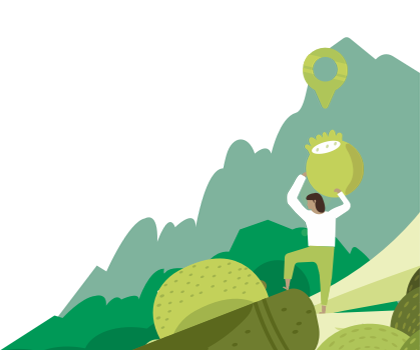 Find the right nutritionist for you
All nutrition professionals are verified