Nutritionist Resource Policy

Here at Nutritionist Resource, we understand the value of knowing your nutrition professional is trained and experienced - which is why we have a thorough approvals policy in place which must be met by each professional before we list their service.
When you see our Nutritionist Resource policy badge, this means we have verified the following:
Individual nutrition professionals
A relevant qualification and insurance cover; or
Proof of membership with a professional body.
Nutrition organisations
A relevant qualification and insurance cover from at least one member of the organisation; or
Proof of membership with a professional body from at least one member of the organisation or for the organisation itself.
While this is our policy for allowing individuals and organisations onto the website, please bear in mind that it is your responsibility to confirm that these details are still accurate as we do not monitor any changes.
Regulation, training and qualifications
Nutritionist Resource lists nutritional therapists, nutritionists and dietitians - all individual professions in their own right with independent key principles, aims and training requirements. Below is a brief summary of regulation and training requirements/recommendations for each so you can decide what's important to you:
Nutritionists and nutritional therapists
As it stands, there are no UK laws in place outlining the level of training required in order to practice as a nutritionist or nutritional therapist. General industry guidelines, however, recommend that therapists should have completed a relevant qualification at diploma level as a minimum standard.
Our verification process ensures that we only list professionals who have provided us with copies of a relevant qualification (at diploma level or above) and appropriate indemnity insurance, or with proof of membership from an industry professional body.
Dietitians
Dietitians must be educated to degree level or above and are statutorily regulated by the Health and Care Professions Council (HCPC). This means that unless an individual has had their training and qualifications assessed by the HCPC, they are not legally permitted to use the title 'dietitian'.
To ensure we adhere to these guidelines, Nutritionist Resource confirms HCPC registration for dietitians during our verification process.
For further information, please see our fact-sheet on Understanding the difference between dietitians, nutritionists and nutritional therapists.
Information on profiles
In addition to our approvals policy, each profile clearly shows qualifications and/or memberships with professional bodies, and will also display a Registered/Accredited badge if the nutritionist has achieved a substantial level of training with their professional body.
All information on profiles is provided exclusively by the individual nutritionist or organisation and is there to provide insight and understanding into which professional might best suit your needs.
National Occupational Standards
National Occupational Standards (NOS) are criteria developed by Skills for Health, outlining the level of performance and knowledge required to practice nutritional therapy effectively. The National Occupational Standards for providing nutritional therapy to clients outline both performance criteria and a baseline for knowledge and understanding, upon which many nutritional therapy professional bodies centre their membership criteria and ethics.
Professional bodies
There are a number of professional bodies (often known as member organisations) in operation that support the nutrition industry by promoting good standards of practice and ethical conduct among their members.
If a nutritionist belongs to a professional body, this means that he or she has met the body's criteria in terms of training and experience. Many bodies will be made up of various different membership categories e.g. Accredited Member, Fellow Member, with different levels of training and experience required for each one. When you see our Registered/Accredited badge this means that the nutritionist has undergone extensive training that has been recognised by their professional body.
While it isn't the law for a nutritionist to be a member of an industry professional body (with the exception of dietitians belonging to the HCPC), you may find an extra level of reassurance in knowing that they are bound by a code of ethics and covered by the organisation's complaints procedure.
It's simple to find a nutritionist who is a member of a professional body, just head on over to our Advanced search, pop in your location and tick the 'Member of a professional body' box before hitting 'Search'.
To find out more about the professional bodies we accept for membership, please see our Professional bodies fact-sheet.
Accredited Registers
In 2013 the Department of Health (DoH) launched the Accredited Register scheme (formerly Accredited Voluntary Register, or AVR), which was put into place to provide a layer of protection for members of the public looking for health and care services not regulated by law.
While there is currently no official regulation in position for nutritional therapy, many industry professional bodies have established their own registers which professionals can voluntarily opt to join.
Under the Accredited Register scheme, these independent registers can apply to be assessed by the Professional Standards Authority (PSA) - the standard setting body for health and social care voluntary registers. Upon meeting their criteria, a voluntary register will then become 'accredited'.
If you choose to see a nutritionist who belongs to a professional body assessed and 'accredited' by the PSA, this demonstrates commitment to high professional standards.
Please note - accreditation does not mean that the PSA has assessed the merits of individuals on the register - this remains the responsibility of the professional body holding the register.
Advertising Standards Authority guidelines
Print and web marketing are now subject to legislation that governs what therapists can and can't say when advertising online.
This legislation is formally known as the CAP Code and falls under the remit of the Advertising Standards Authority (ASA), with a key aim of making marketing communications as truthful as possible.
With regards to nutrition, the CAP Code stipulates that marketers should make sure that they do not imply they can treat the underlying cause of a specific issue, and if referring to conditions for which medical supervision should be sought, they would need to be a suitably qualified medical professional.
For example, in the case of Chronic Fatigue Syndrome/ME, while a nutritionist could develop a healthy eating plan with easy to prepare meals that may help to optimise energy, it could not be claimed that the nutritional therapy could eliminate the root physiological cause.
In addition, there are also CAP guidelines which cover nutrition claims that refer to a nutritional benefit of food, for example, "high fibre" or "low sugar". These guidelines state that marketers must take care when making a statement regarding the ingredients of a product, in that they must not make an implied nutrition claim by presentation. There are also rules in place surrounding comparative nutrition claims, whereby marketers must take care in the presentation of claims to ensure that they do not make comparative claims by accident.
Please be mindful of the guidelines when browsing the website, and always consult your local health care provider before beginning a course of nutritional therapy.
A final note
Whichever nutritionist you opt to see, please make sure that you ask to view a copy of their relevant qualifications, as well as up-to-date insurance and professional body membership(s) before your first session. We strongly recommend that you do take the necessary steps to verify this information, as we will not be held responsible for any false information.
Whilst we use all reasonable endeavours to ensure that our policy is adhered to, Nutritionist Resource is not intended as a website for verifying the qualifications, abilities, credentials or professionalism of any nutritionist listed and is not responsible for any member listed in the directory. Although we see a relevant qualification for those not with a professional body, an approved listing does not mean that Nutritionist Resource endorses or accredits that qualification.
Nutritionist Resource does not warrant or represent that the directory or any part thereof is accurate or complete. Nutritionist Resource disclaims all warranties, either express or implied, including but not limited to the implied warranties of fitness for particular purpose. Please read our terms and conditions for further information.
We list basic listings for some organisations for information purposes. We do not monitor basic listings and they will not have the Nutritionist Resource policy badge.
Search for a nutritionist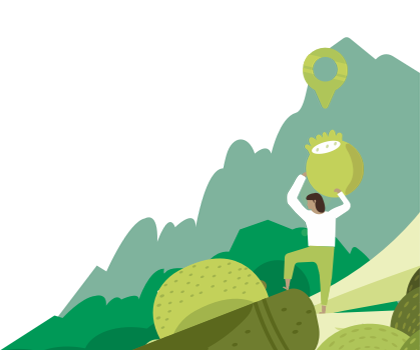 Find the right nutritionist for you
All nutrition professionals are verified