Nutrition videos
Watch our series of nutrition videos. Join us as we speak to our experts about common nutrition topics such as tiredness, self-care and IBS and how to gain weight.
---
Perimenopause: Balancing hormones and blood sugar
Naturopathic nutritionist and health coach, Claudine Thornhill, joins our podcast to talk about menopause and perimenopause, and general ways to look after ourselves at whatever stage of life we're at. Claudine offers practical advice about eating well for your hormones, realistic self-care tips and the importance of becoming an expert on our own bodies. 
---
Autoimmune disease and nutrition
Are you looking for a more holistic approach to treat your autoimmune disease? We caught up with nutritional therapist and autoimmune disease expert, VJ Hamilton. Here, she shares her journey with multiple autoimmune diseases, explaining how diet and lifestyle have contributed to her living symptom-free. 
---
Eat to beat tiredness
Do you constantly feel tired and find yourself reaching for a caffeine fix? We chat with nutritional therapist, Michaella Mazzoni, on using nutrition to boost our energy levels, the importance of balanced blood sugar and how hydration can affect feelings of tiredness.
---
Self-care and IBS
Are you struggling with IBS and looking for a more holistic, gentler approach to treatment? We speak to registered nutritionist, Charlotte Turner, about how food, lifestyle and mental health can impact IBS symptoms. Charlotte walks us through how the gut and brain are connected and shares some tips for everyday self-care to help ease symptoms. 
---
How to gain weight
Are you struggling to put on weight and sustain it? Do you have specific dietary needs that mean it's difficult to maintain a healthy weight? We speak to nutritional therapist, Esther Donoff about weight management, the impact of stress, sleep and exercise, and how to adapt both your diet and nutritional intake to help you gain weight healthily. 
---
Healthy eating for kids 
Are you looking for information on how to wean your baby? Do you have lots of questions about what, when and how to feed your children? Chatting to award-winning baby and child nutritionist Charlotte Stirling-Reed, we get the answers to some of your commonly asked questions about nutrition for young children. We discuss how to manage fussy eating, and Charlotte shares some expert guidance on allergens and nutrient deficiencies.
---
How to ease PMT with nutrition
Do you dread the week before your period? Do you struggle with painful symptoms of PMT and are looking for a more natural approach to easing symptoms? In this video, nutritional therapist Julia Young discusses the impact our diets can have on PMT and shares some simple food swaps that can help make this time more comfortable.
---
Prioritising wellness
Do you find it difficult to focus on yourself? Would you consider nutrition a part of your self-care routine? In this video, we speak to naturopathic nutritional therapist and health coach, Claudine Thornhill, about prioritising nutrition as part of your self-care practice, the importance of solo self-care and how to practise self-care as a stretched parent or carer.
Search for a nutritionist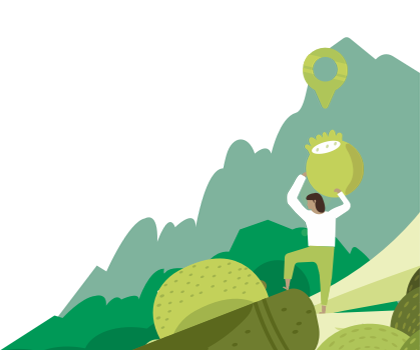 Find the right nutritionist for you
All nutrition professionals are verified