What are dietitians, nutritionists & nutritional therapists?
Nutritionist, nutritional therapist, dietitian, sports dietitian, registered dietitian – with so many different titles and terms used by professionals, individuals seeking help for matters concerning their diet and lifestyle may be overwhelmed and confused about which professional will best suit their needs.
We're going to cover the differences between a nutritionist, nutritional therapist, and a dietitian, so that those seeking support from a professional can make an informed decision about what qualifications and experience they would ideally like their practitioner to hold.
Despite the extensive list of titles and terms used to describe professionals who work in the field of nutrition, the key titles you need to know about are:
dietitian
nutritionist
nutritional therapist
CNHC registered nutritional therapist
naturopathic nutritionists/nutritional therapists
functional medicine practitioners
(Please note, throughout Nutritionist Resource, we will use the term 'nutritionist' to refer to all of the above professionals, unless stated otherwise).
---
Dietitians
Dietitians apply their knowledge in the science of nutrition to help individuals seeking advice about disease and general health, to make educated decisions about their food choices and lifestyle.
As it stands, dietitians are the only professionals in the field of nutrition who are 'statutorily regulated'. This means they are governed by law, and an ethical code of practice is in place to ensure that work is carried out to the highest possible standards.
Law protects the title 'Dietitian', and only those who are registered with the Health and Care Professionals Council (HCPC) are able to refer to themselves in a professional capacity using this term.
The HCPC is an independent UK regulator, responsible for defining the level of professional training, conduct, and performance for 16 different professions. They have a register of all of the professionals who meet their standards and, in the event that any practitioner falls below the standards set or a complaint is made about the treatment given, an investigation will be launched and appropriate action will be taken where necessary.
Eligibility for dietitians
In order to be eligible for registration with the HCPC, individuals must have a minimum of a BSc Hons in Dietetics or a BSc Hons in a biological science of relevance, along with a postgraduate diploma or degree.
All courses must have incorporated supervised practice, including some time in an NHS setting and, throughout this practice, an individual must have demonstrated their competence in the field in order to be eligible for HCPC registration.
The British Dietetic Association is the professional body for dietitians and, therefore, is in control of creating the curriculum for dietitians. This organisation is also the Trade Union for dietitians.
Where do dietitians practise?
Dietitians work in a variety of settings, from the NHS right through to education, publishing, sport and in government roles. Their expertise can be applied on a one to one basis to treat complex conditions in an individual, or on a wider scale such as informing the general public about food and health policies or educating other health professionals or community groups about nutrition.
Whatever the situation, a dietitian must apply knowledge that is supported by evidence, research and trials, as opposed to advice that is based upon personal opinion and beliefs or upon anything from which they could gain financially.
Who can dietitians work with?
Dietitians are an essential component or 'cog' of a complex machine which involves many different teams of professionals who work together to treat complex conditions. This means that a dietitian may be consulted to assist in the recovery of an eating disorder, or advice may be sought from them to help with digestive disorders, chronic fatigue syndrome or for formulating an eating programme for an individual who requires a special diet as part of their medical treatment; for example in patients with cancer, HIV/AIDS and diabetes.
They will also be able to give advice on maintaining optimum nutritional status when patients wish to explore what are considered to be 'alternative therapies', such as an exclusion diet or a diet for autism.
They may well provide this care from an NHS setting, or it may be that their help has been sought on a freelance basis from an individual. Either way, their treatment and advice will incorporate the science of nutrition as well as practical advice for their patients.
Legally, dietitians are allowed to dispense or supply medication that is prescription only, such as insulin, and they are also permitted to manage dosages of nutritional supplements, meaning they are able to adjust quantities on a patient's drug chart.
Key points about dietitians:
Many work principally within the NHS.
They are statutorily regulated by the Health and Care Professions Council (HCPC).
Must be trained to University degree level or above.
The British Dietetic Association is the single professional body for dietitians and is responsible for the design of the curriculum.
Typically, a dietitian will advise people with special dietary needs such as those with kidney disease, diabetes or cancer.
Because dietitians are regulated healthcare professionals, they are qualified to treat certain medical conditions.
---
Nutritionists
Nutritionists typically work for public bodies or for the government, some also work privately with clients. They generally advise on matters of health and nutrition and formulate information for the public or for employers.
As the title 'nutritionist' is not protected by law in the UK, you are advised to check your chosen professional has had adequate training. Those who are registered with the UK Voluntary Register of Nutritionists (UKVRN - regulated by the Association for Nutrition) are able to refer to themselves as a 'Registered Nutritionist', or as a 'Registered Public Health Nutritionist'.
In order to qualify for registration with the UKVRN, nutritionists can either study on a course that has been accredited (meaning courses have met strict standards laid out by the organisation and any graduates are automatically accepted onto the UKVRN), or must provide evidence of strong knowledge in the field.
Though nutritionists are not required to be registered by law, many opt to join voluntary professional registers. Registers such as these check qualifications, insurance and experience, and often implement their own code of ethics and complaints procedure so that potential clients can feel assured of their practitioner's professionalism.
Who do nutritionists work with?
Nutritionists can only work with acutely ill or hospitalised patients if they are supervised by a regulated healthcare professional.
Though nutritionists are not permitted to issue or alter medical prescriptions, they may recommend certain supplements. Those who are UKVRN registered will only suggest supplements that have been approved by the NHS.
While nutritionists without dietetic training are unable to offer dietary advice to those with medical conditions, they can make recommendations about food and healthy eating to help prevent or alleviate certain ailments.
Key points about nutritionists:
Often work in research, industry, education or jobs in which they apply 'scientific' knowledge to food.
Are not statutorily regulated. However, there are various voluntary registers for nutritionists who are qualified to provide general information about food and healthy eating, but who are not trained to give specific information about therapeutic diets.
Please note, there are a number of additional self-regulatory bodies for nutritionists other than those mentioned herein. For more information about professional bodies, please visit our policy page.
---
Nutritional therapists
Similarly to 'nutritionists', 'nutritional therapists' are not currently regulated by law in the UK.
As it stands, The Nutritional Educational Commission (NTEC) is considered to be the key organisation for the registration of practitioners with the title 'nutritional therapists'. They have their own code of ethics and complaints procedure so that potential clients can be assured of the professionalism of their practitioners.
Who do nutritional therapists work with?
Many nutritional therapists will work in private practice and see individuals on a one to one basis, often receiving NHS referrals.
Applying their knowledge of nutrition science, nutritional therapists may work with healthy individuals to prevent disease, or they may work with a sick individual to minimise symptoms of a developed disease and uncover contributing factors.
Nutritional therapists recognise that every person is unique and, therefore, has an individual set of dietary requirements. It is a nutritional therapist's job to establish what improvements or changes an individual can make to their diet to improve their overall health and well-being.
Nutritional therapy is recognised as complementary medicine, appropriate for both those with chronic conditions and those looking to prevent future illness.
Key points about nutritional therapists:
Can help to play a role in the treatment of symptoms caused by an illness, and in the optimisation of good health.
Often work with chronic conditions such as allergies, digestive and bowel disorders, hormonal imbalances and the overweight.
Help individuals to meet their health goals.
Take into account the unique dietary needs of each individual.
---
CNHC registered nutritional therapists
Although the law does not protect the titles 'nutritional therapist' and 'registered nutritional therapist', there are certain industry professional bodies and registers that use specific titles to portray registration and a high level of training. One such professional body is the Complementary and Natural Healthcare Council (CNHC), which was set up with government support to protect the public.
Members who register with the CNHC refer to themselves as 'CNHC registered nutritional therapists'. To be eligible for registration, they must have undertaken training that meets the minimum national standards of practice - as set by the Nutritional Therapy National Occupational Standards and the Nutritional Therapy Core Curriculum.
The CNHC is unique because it provides a voluntary register of complementary therapists which has been approved as an Accredited Voluntary Register (AVR) by the Professional Standards Authority for Health and Social Care. It is, for this reason, a number of UK professional bodies, including the British Association for Nutrition and Lifestyle Medicine (BANT) will only accept members who have registered with the CNHC.
Accredited Voluntary Register (AVR)
In 2013, the Department of Health (DoH) launched the Accredited Voluntary Register (AVR) scheme, which was put into place to provide a layer of protection for members of the public looking for health and care services not regulated by law.
As there is currently no official regulation in position for nutritional therapists, the CNHC is one of several industry professional bodies to have established their own register which professionals can voluntarily opt to join.
Under the AVR scheme, these independent registers can apply to be assessed by the Professional Standards Authority (PSA) - the standard-setting body for health and social care voluntary registers. Upon meeting their criteria, a voluntary register will then become accredited by the AVR.
If you choose to see a nutritional therapist who belongs to a professional body assessed and 'accredited' by the AVR, this demonstrates a commitment to high professional standards.
Please note - accreditation does not mean that the PSA has assessed the merits of individuals on the register - this remains the responsibility of the professional body holding the register.
Key points about CNHC registered nutritional therapists:
Are voluntarily regulated nutritional therapists that have completed the minimum national standards of training and adhere to the CNHC Code of Conduct and Performance and Ethics.

Demonstrate commitment to high professional standards according to the AVR scheme.
---
Naturopathic nutritionists/nutritional therapists
A naturopathic nutritionist or nutritional therapist has chosen to qualify in the field of naturopathy. A practice that places whole-body wellness of utmost importance, as opposed to treating one specific illness. An integral part of this practise is using whole, organic foods as medicine.
Naturopathy draws upon the concept of healing through natural means that are prevalent in many indigenous societies, using authentic traditions of oriental medicine supported by western-based nutrition.
A qualified naturopathic nutritionist or nutritional therapist - titles not protected by law - will have undertaken adequate training as a nutritional therapist. Their focus is on the professional practice of Naturopathy, via an accredited course and training provider, such as The College of Naturopathic Medicine. Many qualified therapists opt to join the UKVRN.
---
Functional medicine practitioners
A holistic, patient-centred approach that takes into consideration lifestyle, genetics, psychology and physiology, functional medicine focuses on identifying the root cause of illness rather than treating an acute symptom. For example, an individual's diagnosis can be the result of many different factors in the body and a functional medicine practitioner will work with a client to determine the underlying chronic cause behind the factors and subsequently the diagnosis.
A functional medicine approach is particularly useful for patients who have suffered from chronic illness or have been to the GP many times with a series of possible outcomes, but no definitive diagnosis.
To be recognised as a functional medicine practitioner, professionals must first hold a recognised healthcare qualification in their field of expertise, before completing specific functional medicine study.
---
Useful Resources
Each self-regulatory organisation will take a slightly different stance with regards to the definition of titles used to describe individuals working within nutrition. Below is additional information from various organisations about what they consider to be the key differences between dietitians, nutritional therapists and nutritionists:

British Association for Nutrition and Lifestyle Medicine (BANT) – Our Standards
Please note, all of the information contained within, especially that which is concerning external organisations is subject to change. For full and up to date information, please visit their individual respective websites.
Search for a nutritionist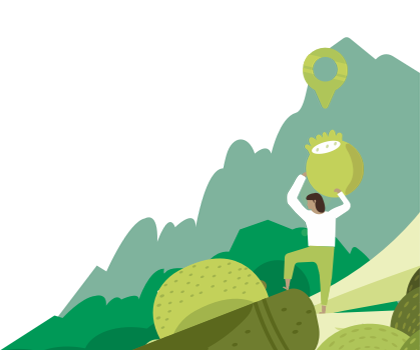 Find the right nutritionist for you
All nutrition professionals are verified