A-Z health
Eating disorders
Eating disorders are mental health conditions that change how you see yourself and food. Working alongside your care team, a nutrition professional can offer the support you might need during and after recovery. They can aid eating disorder recovery by helping you restore a healthy relationship with food.
What are eating disorders?
Eating disorders cause people to develop unhealthy relationships with food and themselves. They are complex mental illnesses that can affect a person emotionally, physically and socially. 
The most common eating disorders include anorexia nervosa, binge eating disorder, bulimia nervosa and avoidant restrictive food intake disorder (ARFID). In the UK, approximately 1.25 million people are affected by eating disorders. Anyone can develop one, regardless of gender, age or background. 
While they are becoming more common, recovery is possible for those with eating disorders. Getting professional support can be key.
In this video, Dr Stephanie Fade explains how dietitians can support those struggling with eating disorders.
Types of eating disorders
Anorexia nervosa
Anorexia causes its sufferers to restrict what they eat to control their appearance and/or as a coping mechanism. Those with anorexia are likely to perceive themselves in a distorted way and may fear putting on weight and certain foods. 
Binge eating disorder (BED)
Binge eating disorder is a form of compulsive overeating. Those with BED feel the compulsion to eat large amounts of food quickly and may feel they don't have control over what's happening during a binge. 
Bulimia nervosa
Bulimia sees people falling into a binge and purge cycle. This involves binge eating and then purging (often by vomiting, over-exercising or taking laxatives). As with other eating disorders, bulimia is often associated with low self-esteem, depression and self-harm.
ARFID
Avoidant restrictive food intake disorder (ARFID) is when someone avoids or restricts what they eat. This may be due to anxiety around eating, fear of choking/vomiting, sensory issues surrounding food and/or a general lack of interest in eating. 
Please see our dedicated information pages for more information on common eating disorders.
Support for eating disorders
While it may not feel like it at first, talking about what you're going through can be incredibly helpful. There are many treatment options available to help you recover from an eating disorder and the first step is seeking support.
If you have been diagnosed with an eating disorder, it is likely your GP will refer you to a specialist care team. The team will consist of nurses, psychologists, counsellors and nutrition professionals. These people will support you throughout your journey.
Nutrition professionals who can help with eating disorders
How can a nutrition professional help with eating disorders?
A nutrition professional working with eating disorders will focus on helping you restore a healthy relationship with food. Remember that getting back to a positive, healthy way of eating can take time. The time and energy put into recovery, however, is so worth it.
A nutrition professional can offer the support you might need during and after recovery. They will work with you, listen to you and offer guidance when facing new challenges.
By providing education about food, nutrition professionals can help make dietary changes more achievable. They can help you create meal plans that focus on recovery goals and allow you to work at your own pace.
When looking for support, it is important you find someone that resonates with you and someone who is qualified. At Nutritionist Resource we have a proof policy to ensure everyone on the website has provided proof of qualifications and insurance, or membership with a professional body.
---
Further help
Content reviewed by dietitian, Rhiannon Lambert. All content displayed on Nutritionist Resource is provided for general information purposes only, and should not be treated as a substitute for advice given by your GP or any other healthcare professional.
Search for a nutritionist
Would you like to provide feedback on our content?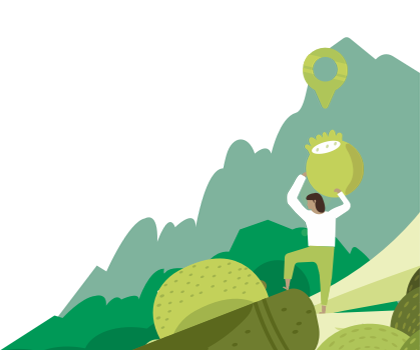 Find a nutritionist dealing with eating disorders
All nutrition professionals are verified