A-Z health
Binge eating disorder
Binge eating disorder is a type of eating disorder where a person regularly consumes large amounts of food in a single setting. These binges are usually followed by feelings of guilt. Here we'll take a closer look at how binge eating disorder can affect you and how a nutrition professional can help.
What is binge eating disorder?
Binge eating disorder (BED) is a mental illness that affects the way a person eats. Someone with the condition will regularly eat large portions of food, usually very quickly. They may hide their binges, eating in private so no one knows they're doing it. The binges themselves may be planned or spontaneous.
Someone with binge eating disorder may feel that they have no control over what they eat during a binge, with some describing it as being like someone else is in control. After a binge, they feel a sense of guilt and shame around what they've done and may try to compensate between binges by restricting what they eat.
In contrast to those with bulimia, people who binge eat don't purge the food after eating. This can lead to weight gain and, like all eating disorders, be detrimental to physical health.
Although people often call it binge eating when they eat a lot in one go, binge eating disorder (BED) is when this happens frequently with large quantities of food. Usually, it is a more compulsive feeling, with sufferers of BED feeling out of control.
Binge eating disorder symptoms
As with all eating disorders, while the actions affect the physical body, you are more likely to spot behaviour changes before you see physical change. If you suspect someone might have binge eating disorder you may notice the following:
they are secretive about what they eat and when
they eat large quantities of food quickly
they store large quantities of food
they put on weight
If you think you might have the condition, you may notice the following:
hiding the way you eat when you binge
eating very quickly and feeling out of control
feeling ashamed and guilty after a binge
eating even if not hungry
If you spot these signs or symptoms, getting support early can help improve the chance of recovery.
Nutritionists who can help with binge eating disorder
What causes binge eating disorder?
Binge eating disorder is a mental health condition, and there are usually psychological concerns fuelling the behaviour. These may include:
Depression - It is unclear whether depression is a cause of binge eating disorder, or if it is an effect caused by the act of binge eating. Results show that 50% of people who binge eat have suffered from depression at some point in their lives.

Stress and anxiety - Particularly stressful events such as moving house, changing jobs, illness, relationship troubles or the death of a loved one can trigger binge eating disorder in some.
Research suggests that there are other possible factors that could cause a person to binge eat on a regular basis. These include:
anger
sadness
low self-esteem
anxiety
loneliness
Body image and weight concerns can also be a trigger. Trying to conform to an unrealistic beauty standard may prompt people to go to extreme lengths to lose weight. This can lead to restriction which, in turn, can trigger binge eating episodes.
---
Effects of binge eating disorder
Mentally, binge eating disorder can be incredibly difficult to live with. There is often a lot of negative self-talk, guilt and shame, all of which can perpetuate the binge eating cycle. Someone with binge eating disorder may then blame themselves for their inability to break the cycle which can lower self-esteem and self-confidence, making them feel worthless. These destructive feelings can then lead to depression, stress and anxiety.
Physically, binge eating disorder can also be detrimental. With the cycle of restriction and bingeing, you may not be getting enough vitamins and nutrients to feel well. Eating large quantities of food often can also lead to weight gain and obesity.
What happens to your body after a binge?
When you eat a lot of food in one sitting, it can overload your system. You may feel very tired and lethargic. You may also have digestive discomfort, such as cramping, acid reflux and unusual bowel movements.
Binge eating disorder treatment
Some people with binge eating disorder avoid seeking help. This can either be because they don't think they need help, or because they are ashamed of what they're doing. If you have binge eating disorder, you may feel like the cycle is impossible to break out of. The important thing to remember is that it isn't. If you let your GP know, you will be offered specialist (and confidential) healthcare to guide and support you through recovery.
Talking therapy is often recommended and may include the following:
Cognitive behavioural therapy (CBT) - There is a special form of cognitive behavioural therapy designed especially for people with binge eating disorder (CBT-BED). The therapy involves talking to an expert about ways of dealing with situations by changing the way you think or associate emotions with food.
Dialectical behavioural therapy (DBT) - There is also a special form of dialectical behavioural therapy designed for those with binge eating disorder (DBT-BED). This approach can help you to regulate your emotions and make positive change.
Alongside talking therapy, it can be beneficial to work with a nutrition professional with experience in supporting those with binge eating disorder.
---
How can a nutritionist help with a binge eating disorder?
Consulting a nutrition professional can help you address any nutritional imbalances you may be experiencing because of binge eating disorder. This may involve testing to see where imbalances are and what nutrients you would benefit from including in your diet.
They can work with you to create a meal plan that complements your recovery plan, helping you to curb bingeing habits and develop a healthy relationship with both food and yourself. The focus in recovery should be on regaining health and moving away from disordered behaviours, not on changing your weight, though of course, this may happen as a by-product.
Imagine your fully recovered self and what that means, and what else you can experience in life without periods of bingeing and/or compensating.
Further reading
Search for a nutritionist
Would you like to provide feedback on our content?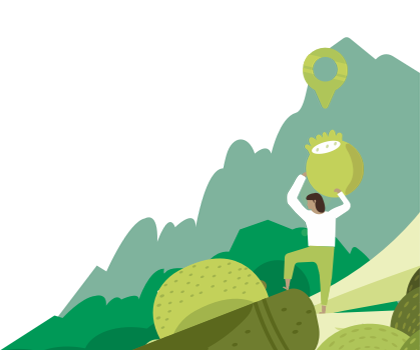 Find a nutritionist dealing with binge eating disorder
All nutrition professionals are verified