Not sure where to start?
While there is plenty of useful, accessible information about nutrition, it can be difficult to know what is right and where to turn. Because of this, we are dedicated to making the process easy. We aim to provide you with the tools you need to make an informed decision about your next steps to health and happiness.
We're here to help you. To start, choose where you are on your journey:
I'm at the start of my journey
Just by being here, you are making a hugely positive step in the right direction. The first step to health and happiness is to acknowledge that change is needed. If you are not quite ready, that's OK too. Be kind to yourself and know that we'll be here whenever you are.
If you are ready for change, knowledge is power. Having access to the right information is key. There is a lot of conflicting information available online and this in itself can cause confusion and put you on the wrong path. Here at Nutritionist Resource, we have a dedicated team to ensure we provide accurate, up-to-date information. Many of our nutrition professionals provide insight and advice too; you can find this in our Expert articles section.
Our Nutrition topics section contains some of the most common reasons people may seek the help of a nutritionist. Whether you are living with a health condition that can be managed through a specific diet, or you are looking to make small changes to improve your overall health and well-being, remember that you are not alone on the journey.
To learn more about the process, you can read other people's experiences in our Your stories section.
I want to find a nutritionist
We will all go through times where we need a little extra support. Often we can get this by talking to our friends and family about our concerns or for advice. In some cases though, it is beneficial to speak to an expert - someone who is trained to help and offer guidance, like a nutritionist.
If you suspect you are suffering from a health condition, it is important you visit your GP. If you are diagnosed with a medical condition, such as diabetes, Crohn's disease, anaemia or endometriosis, your GP may recommend contacting a nutrition professional. They will work with you to identify which foods may trigger symptoms and create a diet plan tailored to you.
If you are seeking help to reach a healthy weight, break your bad habits or understand what foods are best to eat before or after a workout, a nutritionist can work with you to understand what your body needs and help you devise a nutrition and exercise plan.
The next step of your journey is to find a nutritionist that resonates with you. We have a lot of nutrition professionals listed with us, all with different specialities and approaches. To help you find a nutritionist you feel comfortable working with, we have created our advanced search tool. Using this you can refine your search by location, nutrition topics, type of practitioner and any other keywords you feel are relevant.
To ensure everyone we list has had professional training, we have implemented a proof policy. You can learn more about this and what it means for you when you search the site on our Nutritionist Resource policy page.
I'm looking for nutrition advice/information
Health and nutrition is growing in popularity and while it is positive that society is becoming more interested in wellness, there is still much to learn.
If you have already experienced the benefits of nutrition and are keen to learn more about the industry in general, we pride ourselves on being a resource. On our site, you can search for local nutrition events and workshops. Search by location and topics to see if any events of interest are taking place near you. If you're a nutrition professional (or are looking to train as a nutritionist) you can also search for training events.
Our Articles section is where you'll find news stories and interesting posts covering a wide range of topics including well-being, diet-related health conditions, recipes and of course, nutrition.
Wherever you are on your journey, we want to be the hand that guides you towards happiness. Find out more about our mission on our About us page.
Search for a nutritionist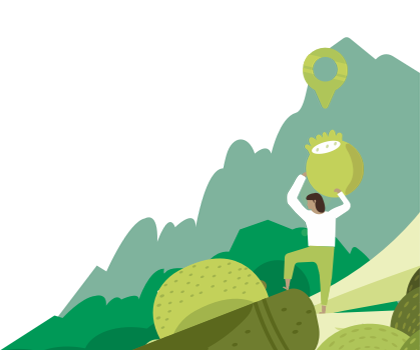 Find the right nutritionist for you
All nutrition professionals are verified