A-Z health
Anorexia nervosa
Anorexia nervosa is an eating disorder that causes people to restrict what they eat. It is a mental health condition that can have a lasting impact, mentally and physically. Here, we'll explore anorexia in more detail and how a nutrition professional can help.
What is anorexia?
Anorexia is a mental health condition that can lead to a fear of gaining weight and certain foods. The condition may lead someone to use food restriction as a way of maintaining control or as a tool to numb out difficult feelings, it is rarely a 'diet that's gone too far'.
Someone with anorexia may not see themselves or the situation clearly, which can lead to their weight falling very low. Anorexia can therefore have adverse effects on the body, from wasted muscles and bones to cardiovascular problems and organ failure.
This means there are typically two elements needed for recovery – mental health support and physical support.
Nutritionists who can help with anorexia
Symptoms of anorexia
There are a number of signs of anorexia but as it is a mental health condition, it isn't something you can spot by looking at someone. While some people with anorexia will be at a low weight, not everyone is. Here are some behaviours you might notice in someone who has anorexia:
skipping meals, eating very little at meal times or lying about what they've eaten
only eating 'safe foods' (often very low-calorie foods)
physical problems such as feeling dizzy, feeling cold often or losing hair
being preoccupied with weight, body image and food
hiding physical changes with baggy clothes
becoming secretive about food and feelings
If you suspect you have anorexia yourself, you might notice the following symptoms:
thinking about food and weight often, usually in a negative way
becoming aware and preoccupied with numbers related to food and weight (i.e. calories and how much you weigh)
negative self-talk or hearing a 'voice' that's negative
feeling anxious about eating
not wanting to eat in front of others
overexercising to 'make-up' for what you've eaten
taking medicines to suppress appetite
some people may make themselves vomit or use laxatives
These are just some of the ways anorexia can affect people, but it is a complex illness that can affect people differently. A common thread however is usually that someone is unhappy with themselves or their situation, and anorexia is offering them a way to cope.
---
Treating anorexia
Often those with anorexia will be reluctant to admit they have a problem. This could be because the illness is making them believe there is nothing wrong, or because they are fearful of treatment.
If you suspect that a friend or family member has anorexia, encouraging them to get help as soon as possible can help improve their chances of full recovery. A GP can carry out an initial assessment and will likely refer them to a specialist care team (this may include a counsellor, psychologist, psychiatrist, dietician and/or a nurse). Once any psychological or physical factors have been assessed, treatment can begin.
Mental health professionals can offer psychological support which may include:
Cognitive analytic therapy (known as CAT)
Cognitive analytic therapy (CAT) works on the premise that anorexia is caused by unhealthy patterns of behaviour and thinking. These patterns are thought to develop throughout childhood and, through therapy, these patterns can be understood and changed.
Cognitive behavioural therapy (CBT)
Cognitive behavioural therapy (CBT) works on the premise that how we think about a situation determines how we act. In turn, the actions we take determine how we think and feel. In order to change behaviour then, it is essential to change the way we think.
A therapist can demonstrate how many anorexia symptoms are associated with unrealistic thoughts regarding food. A therapist can then talk through these thoughts and help a patient understand how unrealistic and unhealthy the thoughts really are.
Interpersonal therapy (IPT)
Interpersonal therapy (IPT) works on the premise that our relationships with other people and the outside world have significant power over our mental health.
Interacting with other people can cause feelings of self-doubt, anxiety and low self-esteem that can induce symptoms of anorexia. During IPT, a therapist will try to understand how the patient interacts with the outside world. They will try to combat these underlying problems in order to improve the patient's relationship with food.
Alongside psychological support, physical monitoring and support may also be needed to help restore weight and improve overall health.
---
Weight restoration in anorexia
For someone with anorexia, gaining weight can be a difficult and delicate process. Long periods of restriction can also cause deficiencies in proteins, micronutrients and fatty acids, meaning nutritional management is key.
This usually means that specialist meal plans are needed to correct the imbalances and not cause additional problems. Aggressive attempts to boost weight gain during the early stages of treatment could be detrimental.
Any course of treatment for anorexia is usually considered within a wider psychological context. This means that emphasis will be placed on speaking with the patient and understanding their needs.
While weight restoration is a small part of eating disorder recovery, it's often the part people fear most. It is extremely difficult to go against your eating disorder. People might be telling you to "just eat" or "just gain weight" - but it's so much more difficult than that.
Experts emphasise the gradual nature of recovery from anorexia. There is no one 'cure', just a process with stages of improvement. Anorexia is not a medical condition that can clear up with antibiotics. It can change in severity from week to week and relapse or improve according to the emotional health of those affected. It can take time, but recovery is possible.
Where are anorexia patients treated?
Depending on the severity of the condition, the patient may be treated via the following methods:
1. As an inpatient
If weight loss is severe and health is critical, the patient will be admitted to a specialist recovery unit in hospital.
2. As a day patient or in a day unit
Daycare treatment can benefit patients who have been discharged from inpatient treatment but still require support and monitoring. Daycare is usually recommended when an outpatient suffers from a slight relapse.
3. As an outpatient
Outpatient treatment (treatment at home) is the most common method of treatment if the patient's symptoms are less severe or improving greatly. Psychological treatment should last for about six months and a physical check-up will be offered annually.
Recovering from anorexia
Because each course of treatment will be unique to the patient, there are few standardised rules for safely recovering from anorexia. The NHS recommends that patients:
Start by eating very small amounts of food and increase intake very gradually over time.
Make sure nutritional experts correct any biochemical imbalances before beginning the weight gain process (supplements, vitamins etc).
Get into a routine when it comes to food - eat regularly at particular times throughout the day (three balanced meals per day).
Set a target weight so there is a goal to work towards. A gain rate of 0.5-1kg per week (but no more) is widely recommended by experts.
Along with weight gain and physical monitoring, those with anorexia should receive psychological and emotional support throughout their recovery. The combination of mental and physical health support can help you step into recovery and envision a life beyond anorexia.
---
How can a nutritionist help with anorexia?
If you have been diagnosed with anorexia, it is likely that you will have been referred to a specialist care team by your GP. This team will likely consist of nurses, psychologists, counsellors and dieticians. They will closely monitor your physical and psychological health during the gradual weight-gain process.
Once you have gone some way towards tackling initial health problems and underlying psychological issues, you may want to consult a nutritionist who can help you to devise a plan for the future.
A nutritionist with experience of working with disordered eating can talk to you about the nutritional value of certain foods with the aim of interesting and enlightening you. The nutritionist may invite you to use your knowledge to create your own eating plan, or they may offer to devise a plan for you while taking your preferences into account.
A lot of people suffering from anorexia know that restricting what they eat is a way of administering control. Some may feel that if they consult a nutritionist, they will be relinquishing this control.
In truth, consulting a nutritionist can be a way of taking responsibility and demanding control over anorexia. With a nutritionist's guidance, you can maintain a healthy weight happy in the knowledge that the steps you are taking are perfectly safe, and entirely your choice.
Take some time to look at a few different specialists so that you can see who you feel most aligned with. Remember that this is your recovery journey and it is important that you find the right practitioner for you.
Further reading
Search for a nutritionist
Would you like to provide feedback on our content?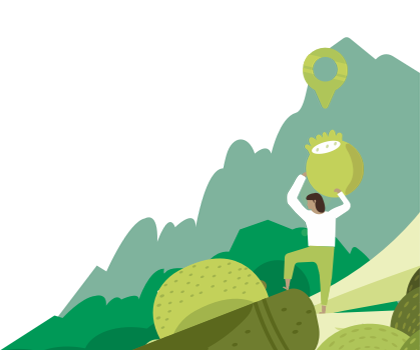 Find a nutritionist dealing with anorexia nervosa
All nutrition professionals are verified