Eating disorders
How to choose an eating disorder specialist
Looking for someone to support you through eating disorder recovery is an important choice. It can be difficult to access support through the NHS with long waiting lists, outdated criteria and limited support available. Finding an eating disorder specialist can make all the difference to your recovery, arming you with the motivation, tools and confidence to move forward.
5 top tips
If you are looking for an eating disorder expert, here are my top tips to consider:
1. Learn about their approach to eating disorder recovery
Firstly, this is your journey. Choosing someone that has an approach you truly feel connected to is of utmost importance. Most practitioners will offer an initial chat so that you can get a feel for them, understand their approach and see if this is a good fit for you.
You may want to ask questions, such as:
How much support will I receive?
What happens if I have questions or difficulties in between sessions?
What type of work will we do together?
What is your approach to nutrition?
How will we measure progress?
Do you work with trauma?
How much will this cost?
What happens after we finish the programme?
By asking these questions it can help you to build a picture of what working with this practitioner will look like. For example, I offer my recovery clients a three-layered approach combining daily voice support, weekly sessions and written support throughout. I work with a limited number of clients to offer a high level of support and offer a multidisciplinary approach that is tailored to you from day one of your programme. 
2. Ask the eating disorder therapist about their training
Professionals working in this field will be trained in a form of therapy, nutrition and should have specific eating disorder training. This would allow them to be registered with an eating disorder association, such as the National Centre For Eating Disorders.
It is important to ask these questions so that you can feel confident that the practitioner is appropriately qualified to support you safely and effectively.
3. Find out if they have a personal experience of recovery
Many practitioners who specialise in eating disorders have their own personal experience of recovery. This drives passion for the area, however, it's important that they have recovered from their eating disorder, prior to working and supporting others. They should be able to discuss this openly and honestly with you. 
4. Ask if they can recommend any books to you
A great sign when working with a specialist is if they can recommend eating disorder-specific books to you. If someone has chosen to specialise in this field, they will have many books on their bookshelf, ready to signpost to their recovery clients.
5. Consider how they made you feel when speaking to them 
Your gut feeling is important when it comes to choosing your specialist. Working with a practitioner should become your greatest support system, rather than something that fills you with anxiety each week. Ask yourself if you felt heard and understood, if they communicated with you well and, most importantly, if you would feel safe and comfortable working with them.
Lastly, take some time to look at a few different specialists so that you can see who you feel most aligned with. Remember that this is your recovery journey and it is important that you find the right practitioner for you.
This is your journey and it's more important than anything else that you find the support you deserve for your recovery. 
Share this article with a friend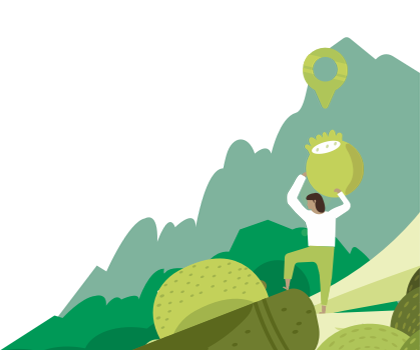 Find a nutritionist dealing with Eating disorders
All nutrition professionals are verified