A-Z health
Diabetes
Diabetes is a medical condition that occurs when the level of glucose (sugar) in the blood is too high. This can happen for two reasons; either the body is unable to produce insulin, the hormone which regulates blood sugar levels, or the insulin produced isn't working properly.
On this page, we'll explore both type 1 and type 2 diabetes in more detail, look at the treatment options available, including the role diet and lifestyle have in managing the condition, and how a nutrition professional can support you.
Type 1 diabetes
Also known as insulin-dependent diabetes, type 1 diabetes is an autoimmune disease. The immune system attacks the healthy cells, in this case, the pancreas, preventing it from producing the insulin needed to regulate blood sugar levels. Type 1 commonly develops in people under the age of 40 and typically requires regular insulin injections to regulate sugar levels and manage the condition.
Symptoms of type 1 diabetes
Usually, symptoms develop quickly (over days or weeks) in young people. In adults, the symptoms of diabetes will take longer to develop, often over several months. While symptoms will vary from person to person, common symptoms of type 1 diabetes include:
constant thirst
going to the toilet more than usual, particularly at night
increased tiredness
unexplained weight loss
The lack of insulin in the body means the glucose (sugar) in the blood isn't being used for energy, and so, symptoms occur. Because there is excess glucose in the blood, the body will work to try to remove it in any way it can, such as through your urine.
If you're experiencing any of the above symptoms or are worried about your health, it's important you visit a medical professional. Early diagnosis is key. The earlier you get diagnosed, the earlier you can treat and manage the condition.
Everything I eat, I have to take into consideration. I have to consider how many carbs are within my meal and take insulin to counteract that. However, it's not always that simple. I also have to consider what I'll be doing in the hours to come.

- Charlotte shares her experience of type 1 diabetes.
Type 2 diabetes
Type 2 diabetes is when the body doesn't produce enough insulin to function properly, or the cells in the body aren't reacting to the insulin as they should. The most common form of diabetes, it is often associated with obesity. Previously, type 2 diabetes was typically diagnosed in older people, yet it's becoming more common in younger people, too.
Symptoms are similar to those of type 1. However, the signs and symptoms of type 2 diabetes aren't always as obvious, developing slowly, over a number of years. Because symptoms appear more mild and gradual, many people go years without a diagnosis, or even knowing the symptoms they experience are that of diabetes.
Type 2 diabetes is a long-term condition, but symptoms can be managed. You may require regular check-ups with your doctor to monitor your blood sugar levels, health, and well-being. Eating a balanced diet and exercising regularly are key in managing the condition. You may benefit from seeking further support from a nutrition professional.
In this video, registered dietitian Rania Salman explores how a nutrition professional can help people diagnosed with type 2 diabetes improve their blood sugar control and overall health.
If you have type 2 diabetes, it's important you maintain good health and well-being. Caring for your health makes managing diabetes easier, reducing your risk of developing further complications. However, although the condition can be managed, it is progressive. So, if you're unable to manage diabetes through diet and exercise alone, you may require medication to regulate sugar levels.
---
Complications and risks of diabetes
Diabetes can lead to serious, long-term health problems if left untreated. Complications of diabetes include kidney problems and lower limb amputation, and an increased risk of cardiovascular diseases, such as stroke. Diabetes is the most common cause of vision loss in people aged 16 to 64.
Prediabetes
Prediabetes, also known as borderline diabetes, is a metabolic condition closely linked to obesity. It is characterised by blood glucose levels being higher than normal but not high enough to be classed as diabetes. Although it is irreversible, the condition can be managed.
If undiagnosed or untreated, prediabetes can develop into type 2 diabetes. It is commonly known as the 'grey area' between normal blood sugar levels and diabetic levels. In the UK, around seven million people are suspected to have prediabetes, and so, are at high risk of developing type 2 later in life.
Gestational diabetes
Gestational diabetes is a condition that affects pregnant women, particularly in the later stages of pregnancy. It is more common in women with a body mass index (BMI) above 30, and signs of gestational diabetes tend to disappear after giving birth. If you're worried about any symptoms you are experiencing, please speak to your doctor.
Diabetic ketoacidosis
Diabetic ketoacidosis (DKA) is a serious problem that occurs when your body starts to run out of insulin. This causes ketones to build up. If not found and treated, it can be life-threatening. 
While diabetic ketoacidosis mainly affects type 1 diabetics, it can also affect those with type 2 diabetes. Signs and symptoms to look out for include:
needing to urinate more than usual
feeling very thirsty
fruity smelling breath
being sick or having tummy pains
feeling very tired or sleepy
confusion
deep or fast breathing
passing out
The NHS explains more about how you can check your ketone levels at home. If you think you have DKA, it's important to go to A&E immediately. If you're unsure whether you need emergency help, contact your GP or diabetes team immediately, or call 111. 
Nutritionists who can help with diabetes
Diabetes diet
The key thing in managing diabetes through diet is eating regularly and including plenty of starchy carbohydrates, fruit and vegetables. A well-balanced diet will help you achieve and maintain a healthy weight and overall well-being. While diabetes is a long-term condition, it doesn't mean you must avoid sugar for the rest of your life. Sugary and high-fat foods do, of course, spike your levels, so should be limited, but not completely avoided.
It's important to enjoy food and eat a wide variety of food to ensure you obtain all the necessary nutrients. However, some foods are going to help control your blood sugar better than others.

- Read about the diet for diabetes, by Dr Lisa Gatenby RNutr PhD MMedSci BSc (hons) FHEA.
Diets are personal. What makes a balanced diet for you, may be very different for someone else. For someone with diabetes, what the body needs will differ even more. Below are some general guidelines for what makes a balanced diet.
Fruit and vegetables
Packed full of vitamins and minerals, fruit and vegetables are essential for a balanced diet. Naturally low in calories, they also help to protect against heart disease and high blood pressure. While it's recommended we aim to eat at least five portions a day, don't be limited by this. Experiment with recipes and add vegetables where you can; the more, the better!
Fruit can be high in sugar, so if you're worried or confused about how much to include in your diabetes diet, consult a nutrition professional. What is advised will depend on your circumstance.
Starchy foods 
Carbohydrates found in starchy foods like bread, pasta and potatoes are broken down into glucose, which is used to fuel the body. Carbohydrates are still an important part of a diabetes diet, though complex, whole grain and wholewheat varieties are advised. Slow-releasing carbohydrates help to keep your blood sugar levels normal, while also keeping you satisfied.
Carbohydrates are key in maintaining a balanced diet, though it's important you track how much you eat every day. Depending on your symptoms, you may be required to adapt your intake.
Protein
Meat, fish, eggs and pulses are rich in protein, which is essential for building and repairing muscles. Oily fish (salmon and mackerel) also contain omega-3 fatty acids, which help to protect and maintain heart health. Within a balanced diet, there should be a source of protein with every meal, and it's recommended you eat oily fish twice a week.
Dairy
Sources of calcium include milk, cheese and yoghurt, and are essential in keeping our teeth and bones strong. However, dairy products can be high in fat, so eating too much of this can cause weight gain. If due to diabetes you're required to lose weight, you may need to reassess your fat consumption. A nutrition professional will be able to help you assess your current diet, and tailor a more balanced, weight-loss diet for you. 
Sugar, salt and high-fat foods
Too much salt can make you more at risk of high blood pressure and stroke. To maintain a balanced diet, try cooking from scratch so you know just how much salt you're consuming. Processed foods often have added salt and sugar, so keep an eye on labels. 
Foods that are high in fat and sugar can be enjoyed as an occasional treat, as part of a balanced diet. But it's important to remember that these foods are often high in calories and can contribute to weight gain if eaten in excess. Fatty foods aren't necessarily a bad thing - foods like nuts, avocados, oily fish and vegetable oils are unsaturated fats, which is thought to be the 'good fat' and can help the body absorb essential vitamins.
---
Professional support for diabetes
There is much confusion on what makes a 'balanced diet' and, with diabetes, it can be even more misunderstood. Diagnosis can be very overwhelming, but you don't have to go through it alone. Your journey can be supported by seeking the advice of a nutrition professional who is experienced in diabetes.
Asking for help and finding a professional you resonate with can be daunting. But, reaching out is incredibly brave and it's the first step to improving your health.
We understand, reaching out like this can be very overwhelming, but they are there to help you. They are qualified, experienced professionals whose job is to support people on their journey to making healthier choices, through diet and lifestyle.
During the initial consultation, you may be asked to complete a food diary, recording what and when you eat, how you feel before and after, and general lifestyle habits. This will give them an idea of your current diet and lifestyle, and indicate any changes that need to be made. While it may be daunting, it's important you're honest with them so they are able to help you fully.
As well as offering general support and nutrition advice, a nutrition professional will be able to put together a specific diet plan, tailored to your symptoms and lifestyle. If you've recently been diagnosed, this support and guidance can be invaluable, helping you navigate any dietary changes you need to make.
---
Living with diabetes
Diabetes is mostly irreversible and because of this, it's important you take care of your health to help manage symptoms and avoid further complications. Regular exercise, limiting alcohol and smoking, and healthy eating are key in managing symptoms and increasing quality of life.
Healthy eating
Ensuring you have a balanced diet is important in managing your condition. The foods you eat will directly affect your glucose levels and trigger any symptoms. Whether you've recently been diagnosed and don't know where to start, or have been living with diabetes for a while yet want more support, consider speaking to a nutrition professional.
Physical exercise
Regular physical activity is recommended for those with diabetes as it has been found to lower blood glucose levels. Aim for 150 minutes (30 minutes, five times a week) of moderate-intensity activity such as cycling, each week. Be sure to consult your doctor before increasing your exercise regime, as insulin treatment may need to be adjusted.
Monitoring blood sugar levels
Living with diabetes will mean regular management and monitoring of your blood sugar levels. Typically, you can check your levels at home, with a skin prick test, though it is important you make regular check-ups with your doctor for in-depth blood tests. It is also important they check your feet, nerves and eyes regularly, as these can be affected by all types of diabetes.
Alcohol and smoking
Smoking increases the risk of developing cardiovascular diseases, and other serious smoking-related conditions. As with diabetes, this risk is already high, it is advised you reduce smoking or stop completely. Your GP can support you if you want to quit.
Alcohol can spike your blood levels, or cause them to drop, depending on how much you consume. Cocktails and fizzy mixers are high in sugar, so if you are going to drink, be aware of what's available and try to choose a low-sugar option. Bear in mind, it's advised you don't drink on an empty stomach and be careful you stay within the recommended limits (no more than 14 units a week).
---
Further help
Search for a nutritionist
Would you like to provide feedback on our content?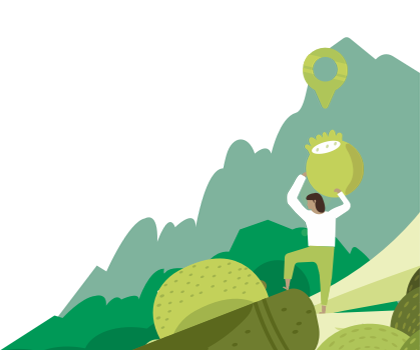 Find a nutritionist dealing with diabetes
All nutrition professionals are verified