A-Z health
Cancer
Cancer is a condition that causes cells to grow and reproduce uncontrollably. This will affect a certain area of the body and, if untreated, can spread to other areas. This cell growth causes damage to healthy tissue in the body, including vital organs.
According to the NHS, more than one in three people will develop a form of cancer in their lifetime. In the UK, the most common types of cancer are breast cancer, lung cancer, prostate cancer and bowel cancer. Each type of cancer will have different symptoms and treatment options.
Here we will take a look at the relationship between cancer and diet, including how our diet can reduce or increase cancer risk and the diet problems you may encounter because of cancer or cancer treatment. We'll also discuss how getting the support of a nutrition professional can help you manage your diet when dealing with cancer.
Signs of cancer
There are many different reasons why someone may develop cancer, from genetic factors to lifestyle. Being aware of any unusual changes to your body and its processes is key. The following signs should be addressed by a doctor:
a lump that appears on your body
unexplained bleeding
changes to your bowel habits
These signs may well be linked to something non-cancerous, but are worth discussing with your doctor. There are also medical screenings that can help to check for signs of cancer, for example, cervical screenings for women. Be sure to keep up with these appointments and talk through any concerns you may have with your doctor.
Cancer treatment
If you have been diagnosed with cancer, your doctor will talk you through the recommended treatment. This will depend on the type of cancer you have and the severity of it. For many people, surgery to remove tumours is the first port of call.
Two other treatments that are commonly recommended are chemotherapy, which is a powerful medication, and radiotherapy, which uses high-energy x-rays. The aim of cancer treatment is to stop the spread of cancer and shrink/remove cancerous cells in the body.
Treatment for cancer can be tough on the body and make you feel unwell. Your medical team will inform you of the potential side effects and recommend therapies that may help. For some, seeking support from a counsellor is recommended. Talking therapies can help you cope with the difficult emotions that come with a cancer diagnosis and offer you space to voice your worries. Some people will also turn to complementary therapies to help reduce stress and cope with the symptoms of cancer and cancer treatment.
Short meditations sourced from YouTube kept me sane and a chat with a nutritionist, gave me knowledge. Reiki helped me feel better, plus it was comforting to lie down and zone out for an hour.

- Read Deborah Caine's story of cancer and what helped her stay strong during treatment.
In terms of reducing your risk of developing cancer, there are several lifestyle changes you can make, including quitting smoking and being physically active. Below we discuss specifically how your diet can influence your risk.
The link between diet and cancer
As many of us know, what we eat has a big impact on our overall health and well-being. Research has shown that some foods are directly linked to cancer, however, overall diet is considered more important than individual foods. 
Having a varied and balanced diet is the best way to maintain health. Cancer charity, Cancer Research UK, recommends enjoying a diet high in fruits and vegetables, whole grains and proteins such as chicken, fish or pulses. They advise reducing your intake of processed and red meat, high-calorie foods, sugary drinks and alcohol.
Consume a diet rich in phytonutrients. This means consciously choosing vegetables and fruits of all colours, on a daily basis: yellow, orange, red, green, purple/blue/black, brown/white/beige. Each group has different phytonutrients hence different health benefits (rainbow diet!).
As our diets can differ so much, it is difficult to know which foods increase the risk of cancer. Several long-term studies are needed to understand the effect different foods have on cancer risk. The existing studies looking at this have found the following:
Foods high in fibre can reduce the risk of cancer
Evidence has been found that eating foods high in fibre can reduce your risk of developing bowel cancer. The recommended amount of fibre to eat every day is 30 grams, however, it is believed that around nine in 10 people in the UK are not meeting this recommended amount.
Fibre can help reduce the risk of bowel cancer because it helps us poo more often, meaning any harmful chemicals spend less time in our bowel. The fibre we eat also makes butyrate when it meets the bacteria in our bowel and butyrate helps cells in our bowel to stay healthy.
To ensure you're eating enough fibre, eat a diet rich in fruits, vegetables, pulses and whole grains. Evidence has been strongest when looking at whole grains and their influence on reduced cancer risk, so be sure to enjoy plenty of brown rice, whole-wheat pasta, oats and wholegrain bread in your diet. 
Processed and red meat can increase the risk of cancer
Certain chemicals that are found in red meat or added during the processing of meat are thought to damage our cells and therefore increase our risk of developing cancer. The chemicals that can cause damage are:
haem
nitrates and nitrites
heterocyclic amines (HCAs) and polycyclic amines (PCAs)
Examples of processed meat include sausages, bacon, ham and salami, and examples of red meat include beef, lamb and pork. White meats like chicken and fish have not been linked to an increased risk of cancer. Reducing your red meat intake by having a 'meatless Monday' every week and enjoying more plant-based meals can make a big difference. 
Alcohol can increase the risk of cancer
According to Cancer Research UK, alcohol causes 11,900 cases of cancer every year in the UK. Looking at the population as a whole, those who drink alcohol are more likely to develop cancer than those who don't. This doesn't mean everyone who drinks will develop cancer, but it can help to reduce your risk if you can cut down. 
It's important to remember that there are many myths out there regarding cancer and diet. Cancer Research UK made this video to debunk one such myth. 
How cancer can affect your eating
If you have cancer, you may experience symptoms that affect your appetite and what you're able to eat. For example, if you have cancer within your digestive system, part of it may become blocked. If you have mouth or throat cancer, you may find eating itself very difficult and painful. 
Experiencing pain can also impact your appetite. Many people who feel pain will find their appetite decreases, making it easy to lose weight and become malnourished. Tiredness, dehydration, sickness and mental health conditions like depression can also make eating normally difficult and you may notice changes in your eating habits.  
How cancer treatment can affect your eating
Treatments for cancer like chemotherapy and radiotherapy can make you feel very unwell. Common side-effects include a loss of appetite, feeling or being sick, digestive issues, taste changes and mouth ulcers. 
If you are having eating difficulties with either cancer itself or cancer treatment, it's important to tell your medical team. They will be able to suggest dietary changes to help make things easier for you. For some people, seeking support from a nutrition professional is helpful.
Finding professional support
A nutrition professional who has experience in working with cancer patients will be able to work with you as an individual to ensure your diet is as balanced and nutritious as possible. There is lots of information on nutrition out there for those with cancer and knowing what to eat can be an added stressor.
Working with a nutrition professional can help to ease some of this stress. They will be able to tailor a diet plan to you and your circumstances, taking your medical history into account. If you decide to work with a nutrition professional, be sure to let your medical team know and consult your doctor before making any dietary changes.
Search for a nutritionist
Would you like to provide feedback on our content?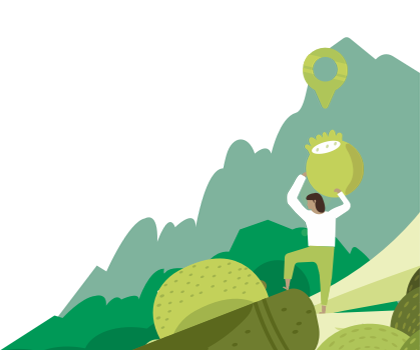 Find a nutritionist dealing with cancer
All nutrition professionals are verified