Healthy eating
5 easy ways to eat well with low energy or mobility
Preparing and cooking a healthy meal can feel exhausting for people with additional challenges, such as limited energy or mobility. Some dietary advice can seem unachievable and overwhelming, and even the thought of meal planning can fill us with dread, particularly when also juggling work and family life.
When energy is compromised, it is even more crucial to prioritise nutrient-dense foods that offer maximum nutrition with minimal effort. Eating well needn't be a dull, time-consuming or energy-draining chore. You can nourish your body with foods you enjoy, that are easy to prepare, while still getting the nutrients you need to support energy levels and general well-being.
Whether you have a chronic illness, a disability or you're simply too tired to cook, here are five simple strategies to help make mealtimes a breeze.
---
Embrace convenience foods
Make mealtimes easier for yourself with pre-cooked, pre-chopped, pre-washed, canned and frozen ingredients. These still offer plenty of nutritional value if they are minimally processed and free from added salt and preservatives while saving you precious time and energy.
Look for pre-cut fruit, pre-washed salads, frozen veg and pre-cooked grains and pulses. Stock up on canned and jarred foods so you can always make a meal when you don't have the energy for grocery shopping. Canned beans and tuna are great sources of protein that can be added to salads or pasta, and tinned soups are a fantastic option if they contain a variety of vegetables and proteins.
Whip up a quick pasta by combining a jar of pesto, frozen peas and wholegrain pasta. Frozen prawns and pre-chopped frozen peppers can be used to make a quick curry, combined with a jar of red curry paste and a tin of coconut milk, served with a packet of pre-cooked brown rice. Delicious!
---
Cook once, enjoy twice
Doubling up your ingredients when cooking requires minimal additional effort and provides you with a ready-made meal for another day. It can even prove more cost-effective to buy larger packs of ingredients with a longer shelf-life. Simply store half the dish in the fridge and reheat the next day for breakfast, lunch or dinner. Alternatively, prepare a bigger batch and freeze individual portions for effortless, healthy meals that are ready to reheat and enjoy.
Meals that freeze well include chilli con carne, lentil dahl, chickpea curry, bean burgers or fish cakes. Invest in some oven and freezer-safe storage containers and label them with the date and contents so that you can easily identify them later.
---
One-tray roasting
There is nothing simpler than a one-tray meal. Arrange a colourful variety of veg on a large baking tray along with a protein, drizzle with a little olive oil, sea salt and black pepper and pop in the oven. One of my personal favourites is salmon fillets drizzled with soy sauce and honey, with tender stem broccoli and pre-chopped butternut squash. A well-rounded balanced meal containing essential fats, antioxidants, complex carbs and protein – all on one tray.
A slow cooker is another great tool for preparing nutritious one-pot meals, such as soups, stews and curries. Simply add your ingredients in the morning, and by dinnertime, you'll have a flavourful meal ready to eat.
---
The versatility of wraps
Tortilla wraps can transform any combination of leftovers and stray vegetables into a quick and nutritious meal. Opt for wholegrain wraps or pittas and fill them with whatever ingredients you have on hand that need to be used up. The possibilities are endless: roast chicken and avocado, tuna and sweetcorn, boiled egg and tomato, falafel and hummus, sweet potato and black beans, anything goes! Simply roll it up and enjoy.
Elevate your wraps by incorporating herbs, vegetable dips and pickles for an effortless flavour and nutrient boost. Kimchi, hummus and zaatar spice mix make everything delicious!
---
Energy-boosting snacks
When you're low on energy, it's tempting to dive into a bag of processed snacks that are high in sugar and fat. However, these can leave you feeling even more fatigued and sluggish. To avoid the slump, stock up on energy-boosting snacks that are easy to prepare and eat. Pre-cut fresh fruit and nuts, raw vegetables with hummus, natural yoghurt with frozen berries and wholegrain crackers with nut butter are all excellent options. These snacks, rich in fibre and protein will help you sustain your energy levels throughout the day.
Adopting a healthy eating routine does not mean cooking every meal from scratch, using time-consuming culinary techniques or expensive ingredients. With these five straightforward strategies, you can enjoy eating well without feeling overwhelmed, even with energy or mobility limitations.
Ensure your pantry and freezer are well-stocked, make the most of leftovers, and explore adaptive tools if needed. Keep it simple and eating well can become a seamless part of your life, even on the most exhausting days.
As a working mum with a disability, my goal is to make nutrition accessible for people with limited time, energy or mobility. If you'd like to know more, please don't hesitate to get in touch via the 'email me' button below.
Share this article with a friend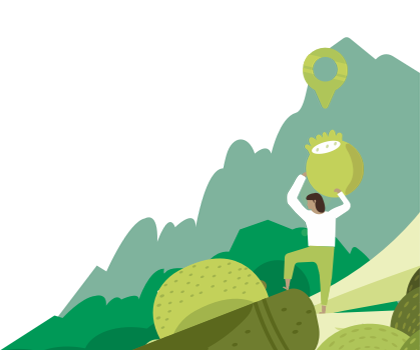 Find a nutritionist dealing with Healthy eating
All nutrition professionals are verified