Weight management
The truth about thermogenics AKA fat-burners
If you've ever looked into losing weight you've probably heard of thermogenics. But what actually are they and do they really work?
There are hundreds of supplements containing thermogenics on the market, all claiming to 'burn fat fast' and many diets suggest including certain thermogenic foods in your meals. Whilst the claims made in ads and on social media are largely exaggerated, there is actually some evidence behind the claims and, in theory, it all makes sense.
So let's delve a little deeper into what they are and explore the pros and cons of thermogenics.
---
What are thermogenics and do they work?
First of all the word thermogenic simply means heat-producing. This is a process that occurs when your body burns calories - it generates heat.
Certain foods encourage your body to produce more heat i.e. burn more calories, otherwise known as boosting your metabolism.
These foods or compounds which cause metabolic stimulation and therefore create more heat are considered thermogenic. 
In theory the more calories you burn the quicker you will lose weight. Therefore including thermogenics, either as foods or supplements could potentially help you lose weight faster, right? 
But does this actually work in practice and how big is the impact? Let's look at the evidence for the most well-known thermogenics in more detail.
Caffeine
The classic, most evidence-based thermogenic is caffeine. It increases metabolism through triggering the release of hormones such as adrenaline. This in turn increases your heart rate and metabolic output which results in burning more calories. Sounds good so far. 
However, research has found that every milligram of caffeine consumed helps burn only an additional 0.1 calories in the following 24 hours. The average coffee contains 40 mg of caffeine which would mean an additional 4 calories burned. A150-mg caffeine supplement pill would burn an additional 15 calories over the course of a day. 
Considering that on average you might need to cut 500 calories a day to lose a pound of weight a week you would need to consume vast amounts of coffee in order to see any benefit at all. Keeping in mind that caffeine, especially in high amounts can have several side effects, this is certainly not something we would recommend. 
The only real pro to coffee when it comes to weight loss is that it has been shown to be an appetite suppressant. This may be beneficial for some people on a weight loss journey.
Green tea
As well as caffeine, green tea contains epigallocatechin gallate (EGCG).
Whilst caffeine stimulates the release of adrenaline, which boosts metabolism, EGCG enhances these effects by slowing the breakdown of adrenaline so that its impact is amplified.
Research has found that caffeinated green tea supplements can increase metabolism by roughly 4% for 24 hours after ingestion.
However, it is still unclear whether this leads to actual weight loss results. One study found that overweight people who were given green tea supplements daily for at least 12 weeks lost only 0.1 pounds and reduced their waist size by just 0.1 inches. Not exactly great results.
Capsaicin
Capsaicin is the molecule that makes chilli peppers spicy — the spicier the pepper, the more capsaicin it contains.
Just like caffeine, capsaicin stimulates the release of adrenaline, which speeds up metabolism, causing your body to burn more calories. It also reduces appetite, which may help you eat fewer calories. Together, these effects might actually have an impact.  
A review of 20 studies found that capsaicin supplements can boost metabolism by about 50 calories per day, which is certainly a much higher amount than good old caffeine. 
However, there is some evidence that your body can adapt to capsaicin, reducing these effects over time.
---
Thermogenics and weight loss
So, on the whole, using thermogenics may not be the way forward and certainly not as your only means of losing weight. However, combined with exercise and a sensible diet as well as their appetite-suppressing effects, there may be an argument for including them on your weight loss journey. 
In my experience weight gain or loss is multifactorial, and a combination of approaches is usually best.
Thermogenic foods that actually impact your metabolism
What about the thermic effect of specific nutrients?
All foods are thermogenic foods as this simply relates to the calories needed to digest, absorb and metabolise what you've consumed. It is also true however that some foods have a higher thermic effect than others. Out of the macronutrients for example protein is by far the best choice for weight loss as it requires the most energy in order to be broken down. Some studies suggest that it can temporarily increase your metabolic rate by 15-30%. Whilst this varies in every individual a high protein diet is likely to 'boost' your metabolism.
Some of the best foods to include are fish and seafood as well as lean meats and eggs. Beans and legumes, tofu or tempeh and of course high protein seeds such as hemp are the best alternatives for those on a plant-based diet.
---
Other factors to consider with thermogenics
Be aware though that while many people tolerate thermogenic supplements well, they can cause unpleasant side effects in some; nausea, constipation, abdominal pain and headaches are not uncommon.
As mentioned above, thermogenics work by increasing metabolism which can cause an increase in blood pressure. If high blood pressure is an issue for you, you may wish to steer clear.
Very high-dose caffeine supplements containing 400g or more can also cause heart palpitations, anxiety and dizziness. Finally, several studies have reported a link between these types of supplements and intestinal inflammation.
---
How a nutritionist can help
As a nutritional therapist, I do not usually recommend these types of supplements in my clinic although I have found them incorporated into blends, especially protein shakes and pre-workout drinks. Where this is the case, I am usually happy to include them. As long as it is at low doses I feel that they can only have a positive impact. 
In my experience weight gain or loss is multifactorial, and a combination of approaches is usually best, so adding the occasional thermogenic to the toolbox as part of a blend of nutrients is something I would consider a benefit.
If you are considering using these without supervision my advice would be to exercise caution and know that when it comes to weight loss, there simply is no magic pill.
Share this article with a friend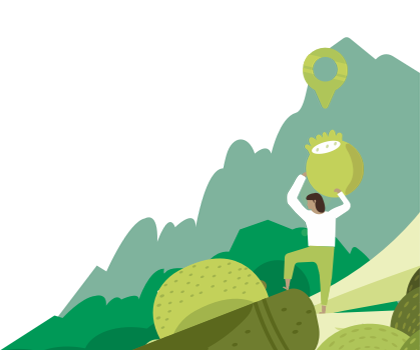 Find a nutritionist dealing with Weight management
All nutrition professionals are verified