Healthy eating
Colourful sweet and savoury grazing boards
Grazing boards or sharing platters are an excellent way to prepare food when entertaining. They're easy to put together and can look very impressive, so are a great idea if you're pushed for time but still want the WOW factor. They can definitely look better than a bowl of crisps! Plus, it's a perfect opportunity to eat seasonally as these foods will be the most delicious and nutritious. 
There's no particular science to putting them together but start by placing larger items (such as bowls of dip or cheeses) in the corners and the centre to create an outline, and then fill in the spaces with the smaller items. Go for a range of colours, textures, and sizes to create interest. Time to let the creativity flow! 
Savoury grazing boards
Centrepieces
Organic cheese wheel – cheddar, brie, stilton,
Vegan feta 
Organic goat's cheese
Smoked tofu
Nitrate-free charcuterie, eg naturally cured salami
Tempeh bites
Colour
Sun-dried tomatoes or artichokes
Olives and capers
Cherry tomatoes
Dates or dried apricots
Sliced apple or pear
Grapes or figs
Pomegranate seeds or cherries
Roasted butternut squash pieces
Sliced bell peppers
Green beans
Crunch
Gluten-free crackers
Oatcakes
Walnuts
Pecans
Smoked almonds
Carrot batons
Celery sticks
Gluten-free breadsticks
Radishes
Cucumber slices
Depth
Hummus
Beetroot hummus
Olives
Capers
Guacamole
Baba ganoush
Tzatziki
Falafel
Cornichons or pickled onions
Interest
Handfuls of rocket or watercress
Fragrant sprigs of rosemary or sage
Edible flowers
Method
Depending on the needs of your guests, choose a mixture of meats and cheese, or go entirely vegetarian or vegan. If guests have dietary requirements, such as dairy-free, it's easy to adapt.
Opt for the best ingredients that you can get, e.g. nitrate-free charcuterie, organic, free-range cheeses, and sugar-free, additive-free dips.
Try to assemble the board not long before serving, so the softer elements don't bruise or go dry.
Don't forget crackers, oatcakes, or celery for people to use with the dips and cheeses.
Use a good variety of textures. For example, make sure to pick a few ingredients from each column so you have crunch and depth.
If you are using larger fruits, like figs, pears or apples, tear or chop them into different shapes, so that it looks appealing on the platter and is easy to pick up.
Dot around decorative small bowls to hold dips or items like olives and capers.
With any jarred ingredients such as sun-dried tomatoes or artichokes, don't forget to drain them before putting them in bowls. You can then drizzle with olive oil or chilli oil, and sprinkle with seeds or herbs to add more flavour and interest.
And grazing boards don't have to be savoury! Here are some ideas for a gorgeous sweet platter.
Sweet grazing board
Centrepieces
Strawberries dipped in dark chocolate
Home-made flapjacks
Bowls of organic or vegan yoghurt sprinkled with cinnamon
Colour
Blueberries, blackberries, raspberries
Watermelon slices
Mango and pineapple pieces on cocktail sticks
Clementines or satsumas
 Crunch
Fruit and seed oatcakes
Walnuts or pecans
Almonds or hazelnuts
Dark chocolate bark
Depth
Dark chocolate dip
Honey
Halved passion fruit
Interest
Edible flowers
Sweet herbs such as tarragon or basil
Flaked almonds and dried coconut
Method
Follow the same steps as above, swapping out your savoury ingredients for sweet. 
---
The healthy bit 
Grazing boards look beautiful and you can get all sorts of tastes, colours, and textures in order to appeal to any guest. Most importantly, sharing platters are a great way to provide food for entertaining in a healthy way. You don't have to resort to crisps and dips, or other processed snacks, plus, the variety of plant foods that you can include on your boards - fruits, vegetables, nuts and seeds, legumes, herbs and spices - all add up to your 5-a-day and more!
Grazing boards also give you the perfect opportunity to put the phrase 'Eat the rainbow' into action. Eating fruits and vegetables of all colours can impart great health benefits. Plants contain different pigments, or phytonutrients, which give them their distinctive colours, and different phytonutrients have distinctive health benefits. For example, research shows that anthocyanins, the phytonutrients in berries and grapes which gives them their lovely red, purple and blue colours, may have anti-inflammatory, anti-obesity, and anti-microbial effects!
Share this article with a friend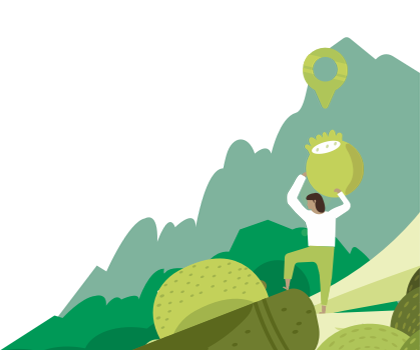 Find a nutritionist dealing with Healthy eating
All nutrition professionals are verified