What to expect from an online nutritionist
"There aren't very many positive things that can come from a global pandemic. Having said that, the realisation that most services can be delivered online is nothing short of life-changing." That's the first thing Aggie McCabe, nutritional therapist and wellness coach said to me when I asked her about online nutritional therapy. And she's quite right. 
We have faced many challenges in the wake of COVID-19, in fact for many (myself included), we've had to change our entire work set-up to ensure we keep moving forward in the face of adversity. So as the digital landscape of therapy looks like it might be here to stay, I put it to four nutrition professionals to answer your questions on what you should expect from an online nutritionist.
How much is an online nutritionist?
This will of course depend on who you choose and their expertise but consultations generally start at around £65 – £150 for an initial appointment. Aggie, who consults 100% online, explains that most nutritionists work with their clients over a longer period of time depending on the desired health goals, and will package sessions into individually tailored programmes.
As a real-life example, registered associate nutritionist Lucy Joy charges £75 for an initial consultation (one hour) and £60 for a follow up (50 minutes).
With ever-improving technology at hand, we can conduct virtual appointments, that feel like an in-person meeting. We're able to read body language and subtle facial expressions, which helps tremendously with building rapport in a session.

– Nutritional therapist and health coach, Aggie McCabe.
What happens during an online nutrition consultation?
In the initial consultation, which usually lasts 60-90 minutes, Lucy explains that you generally discuss your health questionnaire, medical, diet and lifestyle history in depth which will also help therapists to understand your relationship with food and the body. She says, "From this, we will identify the health concerns and challenges the client is currently facing. We will then come up with a 'big picture plan' and identify some goals the client would like to focus on in the following nutrition sessions."
Naturopathic nutritional therapist Sophie Wedlock-Smith explains that in her consultations, she asks questions pertaining to each system of the body to get to the root course of your health issue, and makes physical observations to inform her recommendations. "I also observe the condition of my client's tongue, hair and nails to help me understand what's happening for my clients."
Is it safe and secure?
"When seeing a nutritionist online, they will send you an individual, private and secure link from their chosen modality," says Sophie. "Whether that is Zoom, MSN Teams or Skype, you simply join the link at the time of your consultation. Generally, clients use their laptop with a camera so we can see each other or iPad or mobile phone. It's completely up to you." 
Aggie also adds that any documents are sent to you via a secure online portal. "Your medical details and personal information are all stored and processed in line with GDPR regulations. All information provided is encrypted and securely stored for eight years as advised by British Association for Nutrition and Lifestyle Medicine (BANT)."
How do I find an online nutritionist?
The digital world can often be confusing and overwhelming when you're looking for help in the nutrition and wellness space. As both the title 'nutritionist and nutritional therapist' are not protected by law; it's important you use reputable services to find a therapist who is adequately trained. 
For example, everyone listed on Nutritionist Resource has had professional training that we verify. This means that each individual on-site has: 
a relevant qualification and insurance cover; and/or
proof of membership with a professional body
To help you understand what type of professional you would like to see, this fact sheet explains the difference between a nutritionist, nutritional therapist and dietitian. If you're ready to connect with a therapist, use this guide on how to find a nutrition professional.
The NHS also recommends using websites such as Health and Care Professionals Council (HCPC) and Association for Nutrition to find a qualified professional. 
What are the benefits of online nutritional therapy? 
"You will benefit from online nutritional sessions in the same way you would benefit from an in-person meeting. After thorough investigations of your current situation you will receive personalised guidance with regards to your diet and eating habits that will help you move towards your health goals," says Aggie.
"This will most likely include nutritional protocols, supplement and lifestyle suggestions, functional testing if required and most importantly support and accountability to help you with the implementation and staying on track!"
Registered nutritional therapist Sarah Summers, has been consulting online since 2018 and has seen numerous benefits for her clients. These include:
Greater flexibility in when appointments can take place (evenings, straight after work, after or just before the school run).
Clients tend to feel more relaxed to talk openly in the comfort of their home, and they have the reassurance that my consulting space is dedicated to consultations, and nothing else.
I can see clients anywhere in the UK, so I can focus on supporting people with specific concerns and wellness goals.
There are lots of opportunities to connect with each other and form a great therapeutic relationship over video!
If you're looking to make some healthier lifestyle changes, seeing an online nutritionist can be a really beneficial way of receiving professional support that fits in around your life.

– Registered associate nutritionist, Lucy Joy.
How do I prepare for an online appointment?
It's likely that before your first session, your chosen professional will send you a health questionnaire to fill out so the therapist can get a good understanding of your health and lifestyle beforehand. Sarah suggests for all consultations, there are some important things to remember:
Before the first consultation, there is likely to be some paperwork to complete.
There needs to be a good internet connection and if appropriate, to be uninterrupted for the duration of the session so we get the most out of our time together.
Calls are via a secure video link (e.g. Zoom) so we can see each other and chat in a safe space. No sessions are recorded.
So if you need support and are ready to reach out to a nutrition professional, the therapists listed in this article are all currently offering online consultations. If you like the sound of one of them, simply click on their name and browse their profile, from there you can email them directly. 
Want to keep browsing? You can use our advanced search to find other online nutritionists listed on the directory.
Share this article with a friend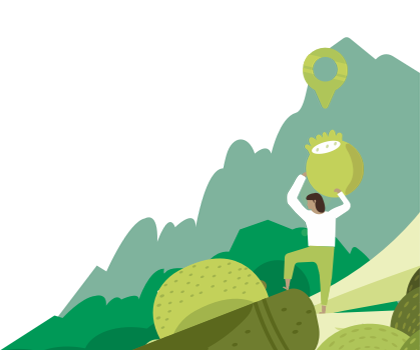 Find the right nutritionist for you
All nutrition professionals are verified