Online nutrition support
Seeking dietary support and advice from a nutritionist typically involves a series of one-to-one sessions with a qualified nutrition professional. There are, however, emerging alternative and more convenient means of receiving nutrition advice.
Many people like face-to-face meetings, finding them helpful for building rapport with their nutritionist or giving them time out of their day to focus on their health and well-being. But for others, access to dietary advice online or over the phone can offer the same level of support and confidentiality - as well as additional benefits.
On this page, we'll explore the various types of online support, the benefits of remote support and why they may be better for you.
Online nutrition support
Online nutrition services refer to any form of consultation that is conducted over the Internet. This could be via an exchange of emails, or it could be over a video programme that enables a nutritionist to talk to their clients in real-time.
Whatever mode of communication used, online nutrition support is an ideal way for individuals to seek confidential and professional support at any time that suits their schedule. You can enjoy the flexibility of arranging sessions and checking in on your progress at times most convenient for you.
Video chat sessions with a nutritionist
An increasingly popular online option for nutritional services is via video call. This is particularly handy for those who are too busy or simply cannot attend face-to-face consultations but still want to 'meet' with their nutritionist in person.
There is a wide variety of video calling apps that a nutritionist may choose to use, from Skype or Viber to FaceTime or Whatsapp. The software is free and is easy to download, and no special equipment is needed. All that is required is a camera and a microphone, which are built-in on most devices. These are relatively inexpensive to purchase, if not. This option can work well for many people because it allows them to feel like they are attending a session, all from the comfort of their own home or wherever they are in the world.
How do video chat sessions work?
Usually, a client will be required to contact their nutritionist via email or telephone in the first instance to arrange an initial consultation. Together, both individuals will plan a suitable time to 'meet' so that a nutrition assessment can be carried out. Clients will usually be sent a health questionnaire via email to complete before this takes place.
The video call can then take the form of an 'assessment meeting', which will typically involve the nutritionist gathering further information on the health and eating habits of the client by asking a series of questions. This will help them to devise an appropriate nutrition plan for the client, whose progress will be monitored in follow-up video call sessions, email exchanges or phone calls. All of the practicalities of implementing the plan will be discussed in the first video conference.
The initial consultation will also give clients the opportunity to get comfortable using video call software, and to get to know their nutritionist and how they work. From here, the client can decide whether or not they feel the nutritionist can provide the specific dietary advice and support they seek.
In terms of payment, the nutritionist may ask clients to pay via a secure online payment before the session, or they may ask for credit card details at the end. It is important to keep personal details safe, so clients are encouraged to carry out payments in a safe and secure manner.
Email nutrition support
Exchanging emails with a nutritionist allows a client to work with a qualified online nutritionist anonymously from the comfort of their own home. The process usually involves filling out forms and questionnaires sent by the nutritionist, who, after careful analysis, will use the collected data to recommend a personalised, tailor-made nutritional plan for the client.
If used in tandem with face-to-face sessions, email consultations can help clients and nutritionists to stay on track of progress in between consultations and pinpoint areas of the client's plan that may need amendments. It can also provide an outlet for clients to contact their nutritionist at any time to ask questions and seek further recommendations.
How do email exchanges work?
Before support can begin, you will need to clarify a few details with your nutritionist so they can offer you the best advice for your needs.
Some background information about your diet and lifestyle.
Whether or not email sessions are the appropriate method for you, depending on your needs, goals and preferences.
Guidelines on how many times you are able to email the nutritionist.
The time frame in which you can expect to receive a response.
Fees - what is the cost of each email exchange?
Privacy and confidentiality policy.
Cancellation policy.
Telephone nutritionist services
Some nutrition professionals may offer this as an additional avenue of support between face-to-face sessions, whilst others may focus solely on conducting sessions over the phone. In this case, nutritionists may also use email to send you assessment forms and other appropriate resources, as part of your nutrition plan.
Essentially, telephone sessions can eliminate the challenges presented by meeting a nutritionist face-to-face in a specific location. This makes the service much more accessible and convenient to a range of clients.
Book a phone consultation with a nutrition professional.
How do telephone sessions with a nutritionist work?
The first step is to get in contact with the nutritionist so you can have a brief discussion about your dietary needs and the support you require. The nutritionist will usually outline their confidentiality policy as well as general information such as cancellation policy at this stage.
Following an initial telephone session, the nutritionist will most likely email you some forms to fill in so they can find out more about your health history and symptoms. This will help the nutritionist to devise the best nutritional plan for you, which will be implemented and monitored throughout a series of telephone consultations. These will be scheduled at times to suit you, and the number of sessions required will be agreed upon in advance.
The benefits of online nutrition support
Online nutrition services can help to eliminate some of the difficulties associated with receiving nutritional support and advice in a traditional setting, including:
Affordability - As overheads such as travelling expenses and venue use are not incurred with online and telephone sessions, generally, they are less expensive for both you and the nutrition professional. This can often mean that nutritionists offer a reduced rate for remote meetings.
Anonymity - Remote sessions with a nutritionist can offer you a higher level of privacy, which may be beneficial if you feel uncomfortable in a face-to-face setting. Telephone or email conversations with a nutritionist can help you to feel less inhibited and more likely to discuss important but sometimes embarrassing issues you are seeking nutritional support for.
Flexibility - No matter where you live or work or how busy your schedule is, online and phone appointments offer huge flexibility. You're not limited to professionals in your local area, which means you can choose a nutritionist from anywhere in the country - someone who can really assist you with your specific needs. And, usually, remote sessions can be offered at more flexible times than face-to-face meetings with a nutritionist, sometimes with minimum prior notice.
Convenience - Online services mean that you are able to receive advice and support from a nutritionist at a time and place that's most convenient for you. Whether you'd rather check-in at home, from your workplace or whilst you're away travelling, the choice is yours. 
This can be a hugely beneficial aspect for certain individuals, particularly those who are housebound and/or disabled, carers who are restricted with their availability, parents who cannot afford childcare, people who cannot commit to regular appointments in the therapy room due to other priorities or location and those who are hearing impaired.
Are online and telephone sessions effective?
Each and every one of us is different. Some people find face-to-face consultations a more motivating option, whereas others are motivated enough by regular check-ins online or over the phone. The choice depends on what you feel will suit your lifestyle better, or hold you more accountable. 
The convenience of access provided by these services means nutritionists can keep track of their client's progress and provide motivation and support outside of face-to-face consultations. Adjusting to a new diet plan can be incredibly difficult, so clients are thought to benefit greatly from this additional support.
Technology has come a long way over the last couple of decades. Today, services such as video calling can help to make online and telephone sessions feel more like face-to-face interactions - eliminating the concern that they hinder the connection between client and nutritionist.
Separating fact from fiction
The growing availability of online and telephone nutrition services is most probably due to the rise of social media, online technology and use of smartphones. Today, these technologies exist as fundamental components of everyday life for millions.
With so many people now online on a daily basis - either for leisure or work - online and telephone nutritionist services are ideal alternatives to many of the challenges some individuals face when attempting to arrange face-to-face sessions.
Perhaps one of the biggest challenges when looking to improve your health and well-being is working out who you can trust. Social media can be helpful for introducing you to new recipes or ideas when it comes to your food choices, but it's important to remember that not everyone offering advice online is qualified or has been vetted. 
But, when you search for a nutrition professional on Nutritionist Resource, you can rest assured that each of our professionals has passed our approvals process and are trained and experienced.
Do I need to be computer literate to have online nutrition sessions?
It is inevitable that basic computer skills are needed to pursue the option of online consultations, but you do not need to be a technical genius to make email or video call sessions work for you. The vast majority of nutritionists who do offer these services will be able to provide a step-by-step, simple approach to help you get started.
Search for a nutritionist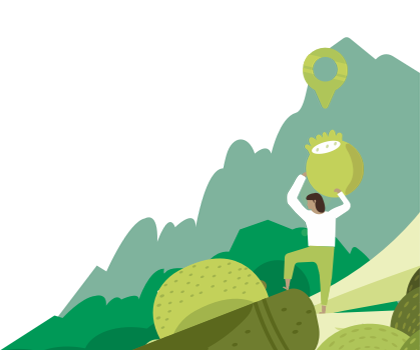 Find the right nutritionist for you
All nutrition professionals are verified