Rehabilitation
What should I eat for a heathy gallbladder?
A gallbladder is an organ found near the liver, similar to a pear in shape and acts as a vessel to store bile that the liver produces. As we eat fatty foods, the gallbladder squeezes out the stored bile into our digestive system to help break the fats down.  
We can survive without a gallbladder and in extreme cases, they can be removed (known as a Cholecystectomy). Generally this procedure is keyhole surgery, however sometimes normal surgery may be needed.
As the gallbladder and pancreas share a duct, the pancreas can be effected if the gallbladder becomes inflamed or gallstones move. The gallstones or crystals can sometimes travel and block the shared duct (common bile duct).  This can result in the pancreas being inflamed as well, which in turn can cause pancreatitis.
Gallstones - what are they?
These vary from minute crystals to actual stone like masses.
Their content can be calcium salts, bile pigments, bilirubin and cholesterol.
They can go completely unnoticed, cause mild discomfort or cause very severe debilitating pain. The gallbladder can become inflamed which is called cholecystitis and can result in a hospital admission.
Gallstone symptoms
As mentioned above these can vary, but here are some of the more frequent symptoms:
Discomfort or pain after eating a high fat meal.
Shoulder discomfort, usually right sided.
Pain in the back.
Feeling sick and vomiting.
Pain gradually worsens and lasts more than 30 minutes.
Sweaty, feverish.
Restless, unable to settle and get comfortable.
If you have persistent symptoms it is advisable to consult your GP or dial 111 for advice.
What foods support a healthy gallbladder?

Most importantly, consume a balanced, low to no-fat diet which is high in fruit and vegetables and drink plenty of water. 

Include foods in your diet such as:
root vegetables
beetroot
green and runner beans, mange tout
courgette
squashes
tomatoes
oily fish (particularly cold water fish)
fruit - apples, pears, blueberries, lemon, lime, avocado, grapes, figs
onion
ginger
garlic
peppermint tea
chicken with no skin
Foods to avoid include:
pork, beef, turkey
nuts
dairy (use zero fat options but watch out for added sugars)
oranges and grapefruit
chocolate
alcohol
margarine
fried foods
Tips for supporting a healthy gallbladder 
Remember to chew your food well and take your time when eating. Chewed food has enzymes introduced to it through the saliva, which helps break the food down during the digestive process.  
A low fat diet is easy to achieve by using whole foods, rather than processed foods which may have added fats for flavour. If you have had your gallbladder removed, it is still advisable to eat a low fat diet. Some individuals suffer from loose bowels if they eat fatty foods after having their gallbladder removed.
Use herbs to flavour your food and make sauces from tomatoes, carrot juice, vegetable stock etc to avoid adding fats to dishes. Fats are needed to overall health and total exclusion is not advisable.  However, certain fats are easier to digest that others, so getting advice will help you make the correct choices.
Seek professional guidance as to how you can adjust your diet healthily.  Excluding foods should be done with caution and care so nutritional deficiencies do not occur.  
Share this article with a friend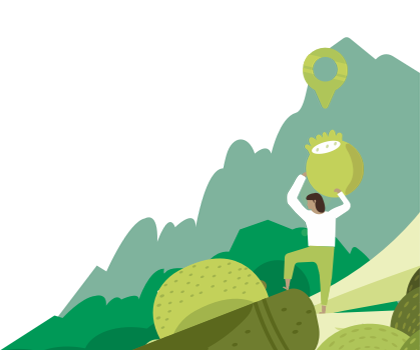 Find a nutritionist dealing with Rehabilitation
All nutrition professionals are verified