Healthy eating
Lentils - not to be feared
Don't be put off with the thought of soaking lentils.
Puy lentils do not need soaking. They can simply be rinsed in cold water, added to the saucepan with water (plus 4 - 5 cm over the lentils), bring to the boil and simmer for up to 30 minutes (or until tender).  Then strain and add to your dish.
Lentils are often associated with vegans and vegetarians, however they don't have to be resigned to this type of food regimen. They can add a huge amount of flavour, depth, texture and even colour to all sorts of dishes.
Puy lentils are particularly useful for their slight peppery flavour. They hold their shape slightly better than red lentils, which tend to be used if a dish needs some texture added.
Nutrition:
Fibre, protein, vitamins including B1, B6 and folate and minerals including copper, iron, manganese, phosphorus and zinc.  
Per 100g approximately 50% is carbohydrate so they are a great source of slow energy, and 25% is protein, 1% is fat. This means they offer a wonderful nutritional boost too dishes, even if you are watching your weight.
The fibre helps to fill you up and support your colon, so don't shy away from lentils if you are dieting.
Lentils can be eaten hot or cold, so they are fantastic all year round. They don't drown out the flavour of other foods either.

Honey roasted butternut squash and puy lentil salad:

⦁    1 small butternut squash, peel, deseed and chop into rough squares/boil until soft then drain.
⦁    1 tbsp olive oil (hemp is also a good alternative).
⦁    2 tbsp honey or maple syrup.
⦁    400g tin Puy lentils, drained and rinsed off with cold water.
⦁    75g soft goats cheese crumbled.
⦁    100g spinach leaves / rocket leaves. 
⦁    3 tbsp pumpkin seeds.
So simple, just mix the above ingredients in a salad bowl, et voila, serve with a chunk of paysan bread.
Share this article with a friend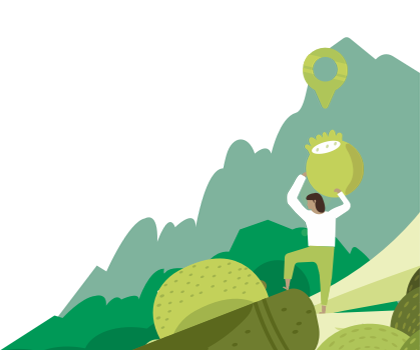 Find a nutritionist dealing with Healthy eating
All nutrition professionals are verified