Life stages
Cooking and nutrition tips for school leavers
Final year school students are now reaching the end of their school journey and will be moving on to pastures new. Some will be starting University, working or taking a gap year travelling. Some will be leaving home or not, either way it is a time when young adults are entering a world of freedom and choice. It is important to think about food choices, nutrition, health and well-being.
A 2014 study on student's eating behaviours found that there was an array of reasons why students made their choices about food. The study wanted to find out ways to improve eating habits of students and in turn health and well-being. For example time, availability of food and equipment, taste and past eating habits all affected the choices of the students surveyed.
Based on this here are some tips on how to start cooking and eat healthily in young adulthood:
Learn to cook now – use the time you have while you are still at home to learn from family members on basic cooking skills. Ask them to teach you their favourite recipes.
Use the Internet  - there is a vast amount of information and you can look up how to cook basic foods such as eggs, sauces, soups and chicken.
Ask family members for their top three recipes to have a selection of dishes to cook to take away with you.
Invest in cookery books - they can be a good start to cooking and as you improve you can adapt to make the recipes your own.
Practice, practice, practice – just do it! Even kitchen disasters can turn into triumphs the only way to learn is to just cook! Start small. Learn how to boil, and scramble eggs or make a simple tomato pasta sauce.
Have a budget and stick to it - if you run out of food midweek and don't have enough money to buy anything this will affect your nutrient status.
Share costs – offer to cook for people you share accommodation with and ask for a contribution to the cost.
Shop local – get to know butchers, fishmongers and local fruit and vegetable shops. Ask where food is from. Is red meat grass fed and or organic? Shopping local may also be cheaper, especially when you are buying whole foods as opposed to ready-made meals. Ask the butcher for cheaper cuts of meat for slow-cooking casseroles and stews. This can be a more pleasant way to shop rather than trudging around a supermarket. 
Use the supermarket for deals – where there is a deal on bulk items take the opportunity to stock up on healthy food.
Shop seasonal – the food will be higher in nutrients as it is at its peak and will also be cheaper as travel costs are low.
Plan – make out a weekly meal planner. This will help with budget, shopping and nutrition.
Batch cook – pick a day to cook a few dishes in one day, if you have a freezer you can cook more. This means during the week when you are busy, you can just reheat.
Ask family members when you are home to cook you a meal and take back with you to your accommodation.
Buy tins and frozen pre cut vegetables – these are for the days you are time or energy poor.
Have a store cupboard with the basics so when food or budget is low you can always whip up a meal very easily – pasta with tomatoes, clove of garlic and some chickpeas or a lentil curry with a sweet potato.
Put some music on – music can help with the motivation to cook.
Have the right equipment
Mini-fridge – the study previously mentioned reported that university catering is not always healthy and nutritious. To overcome this a mini fridge will help up nutrient status, stock up on salads, ground seeds, nut butters and avocados.
Spiralizer – a cool, cheap gadget that turns vegetables such as courgettes and carrots into pasta shapes. Serve with salads or with pasta sauces such as pesto or bolognese.
Good set of sharp knives or a knife sharpener – blunt knives will put anyone off cooking, if you cannot afford a good set of knives a knife sharpener is a handy gadget.
Food processor – it chops, blends, grates and mixes. Handy for making soup, guacamole, hummus, chopping onions and garlic, making healthy snacks and baking.
Hygiene
Similar to blunt knives, a dirty smelly kitchen is not very encouraging environment to start cooking, clean as you go and clean and tidy at the end of every meal. Hopefully if sharing accommodation others will follow and help. Just as you want to source good quality food, source your cleaning products, choose eco-friendly and free from chemicals and toxins. This is beneficial for the environment and yourself.
Leaving school and entering a new journey in your life can be fun, introduce cooking and eating healthy meals into this journey and the benefits will be invaluable for life.
Share this article with a friend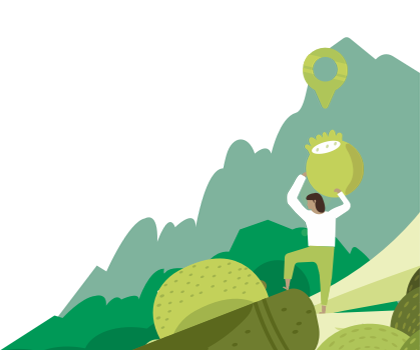 Find a nutritionist dealing with Life stages
All nutrition professionals are verified