Healthy eating
Fail to prepare, prepare to fail
This morning Elle discusses why she thinks that bad habits 'ruin the diet'.
You've been super healthy all week, gone to the gym and even managed a whole sip of wheatgrass smoothie (before declaring it 'off' and giving it back to the waitress). But then it happens. Friday night. Cue dramatic music! The plans call for happy hour with friends, then dinner maybe followed by a bit of dancing at that cool new cocktail lounge. "Sounds great!" you tell yourself, "I'll have a couple of soda waters and burn off my lettuce leaf dinner at the cocktail lounge."
Fast forward three and a half hours and you've eaten a starter, main and dessert, as well as two of your friends leftovers. That soda water has now turned into three lime sodas with a side of double vodka and suddenly you feel it's completely necessary to show the entire population of the trendy new bar your very own rendition of 'Gangnam Style.'
The next morning you fall into that age-old 'bad habit' cycle. Hangover, fry-up, self loathing- deeming yourself the closest ever human relation to a hippopotamus and spending the rest of the year fighting your body demons and hang ups until yet another round of New Years resolutions.
STOP! One bad day does not cancel out the other six of the week. It has taken me years to learn but it really is okay to give yourself a break. We are human after all! The only way in which your healthier diet will fail is if you let it and I have found that the key to keeping on track with a balanced diet and realistic lifestyle is to prepare.
Now, I don't suggest for one moment that your shopping list look anything like mine (pause for reaction).
But I know in myself that if I plan every meal, snack and treat for the week I will not be tempted to slip back into bad habits and nip to the shop on my break for a calorie laden lunch which will increase my waistline and decrease my purse. Try it out for yourself! Just one week of pre-planned healthy, delicious and nutritious food and ban yourself from buying any more than what's on 'the plan'. I would love to hear how you get on.
With that said, please don't be too hard on yourself if you have a moment of weakness. I don't think anyone's 'Gangnam Style' could possibly be worse than mine at the Christmas party…
This week I have lots of yummy, healthy recipes to try out and I will get back to you on how they all turn out! Wish me luck!
Share this article with a friend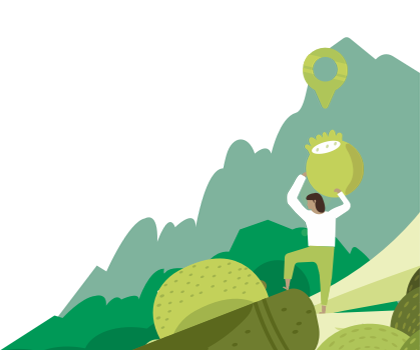 Find a nutritionist dealing with Healthy eating
All nutrition professionals are verified