Diabetes
How to manage type 2 diabetes with diet
In the UK, there are approximately 3.2 million individuals living with diabetes with a further 630,000 unaware that they have diabetes. An estimated 7 million people are also believed to have pre-diabetes. Pretty scary stats, eh? The good news is that with the right nutrition and lifestyle strategies, type 2 diabetes can be effectively managed and people diagnosed with this condition are able to lead long, healthy and happy lives. 
Apart from following a healthy, well-balanced diet, there are some key foods that are worth focusing in in your diet to help you lower your HbA1C levels, including the following.
---
Legumes
This food group includes foods such as beans, chickpeas, lentils and peas.
Studies have shown that post-meal blood sugars are significantly blunted after a legume focused meal. The serving size in this study was approximately three-quarter to one cup. Suggestions have been made to have five cups of legumes weekly in order to optimise long-term blood sugar management.
Legumes can be added to curries and stews to bulk up a meal, or even used to replace meals. They can often also be included as part of a healthy snack such as chickpea or ben dip with crudité.
---
Tree nuts
Tree nuts include cashew, hazelnuts, almonds, walnuts, pecans, pistachio, pine nuts, brazil nuts and macadamia nuts. Studies have shown that consuming approximately 56g of tree nuts daily over a period of eight weeks can significantly reduce HbA1C and fasting blood sugars in people with diabetes. This may be an effective strategy for those that are not looking to lose weight.  
However, if you are someone who may benefit from a slight calorie deficit to facilitate safe weight loss, then eating 56g of tree nuts daily may make it more difficult to lose weight as nuts are generally calories dense. If this applies to you, then it is advised to stick to a 30g portion size of nuts daily.
---
Foods high in soluble fibre
Studies have shown that people with a higher intake of soluble fibre are able to lower blood sugars levels more effectively than those with a lower intake. Soluble fibre forms a gel with water which slows down the breakdown of carbohydrates into glucose. This means that it takes longer for the small intestine to absorb the glucose, giving the body more time to effectively handle the glucose load.
Soluble fibre is found in various fruits, vegetables and wholegrains. Here are some top foods that contain high amounts of soluble fibre and that you should be regularly incorporating into your diet:
Fruit:
orange
apple
pear
plum
banana 
figs
mango
passion fruit
Vegetables: 
brussel sprouts
broccoli
asparagus
okra
aubergine 
sweet potatoes
turnips
carrots
collard greens
peas
Whole grains:
oats 
barley
bran cereal
brown rice
whole grain pasta
whole grain bread
Having been a Dietitian for over six years, I take great pride in the fact that I've helped hundreds of people struggling to manage their type 2 diabetes bring down their HBA1C by incorporating many of the strategies discussed in this article.
If you are struggling to effectively manage your diabetes and would like some support, I'm here. Visit my profile and book in for a free, no-obligation discovery call where we can talk through your struggles, needs and goals. You will leave with at least one actionable point that you can implement immediately to help you improve your blood sugar control.
Share this article with a friend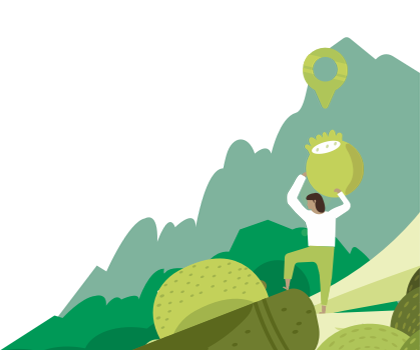 Find a nutritionist dealing with Diabetes
All nutrition professionals are verified