Cancer
How lycopene can reduce your risk of prostate cancer
Although current scientific evidence does not suggest you can prevent cancer completely, you may be able to reduce your risk of getting cancer. Most people think that the likelihood of getting cancer is all down to your genes, but in fact, very few cancers are due to genetic faults. According to genetics specialists at Cancer Research UK, only about two or three in every 100 cancers diagnosed (2 - 3%) are linked to an inherited gene fault.
In fact, scientists working at the World Cancer Research Fund have estimated that about a third (32%) of 13 of the most common cancers in the UK could be prevented through improved diet, physical activity and maintaining a healthy body weight.
Prostate cancer is the second most common cancer and fifth leading cause of death in men and while many men are diagnosed with this form of cancer, fortunately very few die from it.
Recent research conducted by researchers Chen and his team (2015) looked at 26 studies (in total 17,517 participants had prostate cancer, from 563,299 men analysed) and found both lycopene supplementation and circulating concentrations exhibited a preventive effect on prostate cancer. 
This is great news, as the best source of lycopene is from tomatoes! In addition to fresh tomatoes, the following sources are also very good; tomato soup, tomato paste, tinned tomatoes and tomato ketchup (always buy the reduced sugar and salt versions where possible). Additional sources of lycopene include; watermelon and guava.
The way lycopene and its bioactives may work, include reducing the potential for a tumour to grow or decreasing inflammation, which could trigger cancer cell growth.
As the ideal daily intake of lycopene is unknown (Porrini and Riso, 2005) and testing for lycopene blood serum levels is available, this is something that could be undertaken. However, as the literature supports the use of lycopene and supplements are available, a supplement could be taken without blood analysis.
If you are interested in finding out how to improve your diet further, need to lose weight or wish to reduce your risk of cancer, asking a trained nutritional therapist to carry out a dietary evaluation is a sensible step. They will be able to work out from your diet history, how to improve what you are eating or if you may be low in certain food groups, minerals or vitamins. Diagnostic testing can also be discussed, as can certain nutritional genetic tests.
More information about health eating can also be found on the NHS website.
Sources:
http://www.cancerresearchuk.org/about-cancer/causes-of-cancer/inherited-cancer-genes-and-increased-cancer-risk/family-history-and-inherited-cancer-genes 
http://www.wcrf-uk.org/uk/preventing-cancer/cancer-preventability-statistics?gclid=CI6w0YquwbICFcPHtAodQREAJQ#! 
http://www.nhs.uk/Livewell/preventing-cancer/Pages/diet-and-cancer.aspx
 http://www.cancer.org/cancer/prostatecancer/detailedguide/prostate-cancer-key-statistics
 Porrini M, Riso P. What are typical lycopene intakes? J Nutr 2005; 135:2042S–2045S
 Chen et al (2015) Lycopene and Risk of Prostate Cancer. A Systematic Review and Meta-Analysis. Medicine (Baltimore). https://www.ncbi.nlm.nih.gov/pmc/articles/PMC4616444/#R33
Share this article with a friend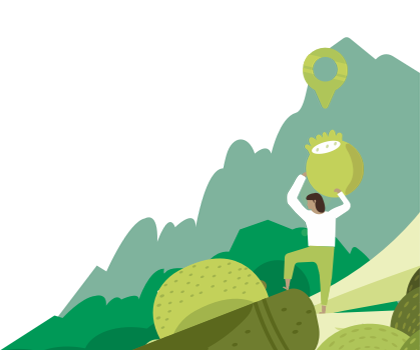 Find a nutritionist dealing with Cancer
All nutrition professionals are verified