Healthy eating
Five ways to get more veg into your diet in 2015!
For one: Put half an avocado, half an apple, a stick of celery, a thumb size piece of ginger, a leaf of kale with the hard rib removed, a handful of spinach leaves and a sprig of parsley into a smoothie maker or blender with about 200ml of water. Blend until smooth. Drink immediately or keep in the fridge.
Make juice
Put an apple, a carrot, half a cucumber, a stick of lemongrass and a handful of watercress through a juicer to make a reviving juice for the mornings.
Make some courgetti and eat with a walnut and kale pesto
For two: Cut two courgettes into long ribbons either with a knife or a spiral vegetable slicer. Meanwhile, make the pesto: cut the hard rib out of about four large kale leaves and blanch them. Put them in a blender with a handful of walnuts, a garlic clove, half a chilli, a generous pinch of salt and two tablespoons of olive oil. Blend until it forms a paste. Add more olive oil if necessary. Bring a pan of hot water to the boil and briefly cook the courgette ribbons (about a minute, no longer). Drain, mix in the pesto and serve, topped with grated parmesan.

Make cauliflower 'rice' to go with your favourite curry
Put cauliflower florets into a food processor and blitz until rice sized pieces. Heat one tblsp olive or coconut oil in a pan and add the cauliflower followed by a couple of tablespoons hot water. Put a lid on and steam for about five minutes, checking that it hasn't boiled dry. Season with salt and pepper and serve with curry.

Take homemade soup to work instead of buying a sandwich
Make a simple vegetable soup by gently softening one onion, adding whatever veg you have – eg leeks, watercress, peas, broccoli, carrots followed by enough stock to cover. Cook for 10-20 mins until the veg are soft, then blend using a hand blender or the liquidiser. Season to taste and put in a flask to take to work.
Share this article with a friend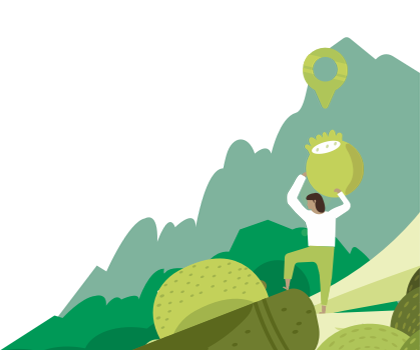 Find a nutritionist dealing with Healthy eating
All nutrition professionals are verified