Healthy eating
5 a day made easy
You will have heard of the 5 a day message and know that plenty of fruit and vegetables will help you to have fibre, vitamins and minerals, but some of my clients say that they find it hard to include lots in their diet each day.
Here are some tips for inspiration on how you can do this:
Add some fruit to your breakfast each morning. Berries are nice mixed in with cereal or porridge, or use them to make a smoothie with some oats.

Eat fruit and vegetables as snacks during the day - cherry tomatoes, sticks of celery and carrots with hummus and pieces of fruit.

Aim to make your own lunch rather than having a shop bought lunch at least once a week. That way you can have lots of salad - a lot more than the average shop sandwich contains.

Some fruit and veg go really well on toast, like tomatoes (cook slightly in the microwave to soften), mashed up avocado and banana.

Think about how you can easily add vegetables to meals such as tinned tomatoes and grated carrot in spaghetti bolognaise or mashed sweet potato instead of white potatoes.

Don't forget your greens! Green vegetables are a really good source of nutrients like magnesium, iron and folic acid. The more stressed you are, the more greens you need! Asparagus is in season at the moment, can be grilled in ten minutes and goes lovely with fish and new potatoes or quiche and new potatoes!
Enjoy!
Share this article with a friend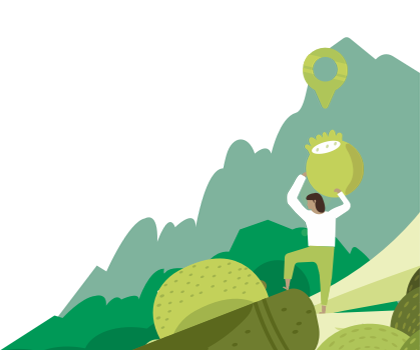 Find a nutritionist dealing with Healthy eating
All nutrition professionals are verified