Nutrition and mental health
5 ways to feel great this summer
Do we still fit into our summer clothes? Why did we keep 'treating ourselves' even though Easter was months ago? Should we join the gym?
It's sad that we have trained ourselves to react in this way. Plastered all over the media, we see headlines like 'get bikini body ready' and 'shape up for summer' and immediately we feel disheartened. We compare ourselves to the models in the magazines, watching the dreaded circle of shame attach itself to our favourite celebrities, and feel rubbish.
We feel rubbish about how we look, and how we 'haven't reached our goals' – how we've failed. But the thing is – you haven't failed. You are strong, beautiful and you have achieved so much since you started this journey.
When summer rolls round, it's OK to jump on the motivation train. It's a great time to do so, as the food is colourful and fresh, our moods are lifted and we're able to play outside. So instead of punishing yourself and knocking your self-esteem, join us in feeling great this summer.
Here are our tips for feeling great – body and mind – this summer.
Reflect on what you've achieved and set new goals
Before you go too hard on yourself, take a moment to reflect on your journey so far. Acknowledge what you have achieved – whether that's losing weight, making healthy changes, exercising more often or simply drinking more water. Every step in this journey is a success – remember that this is a lifestyle and not a quick-fix diet.
Now that you've acknowledged your achievements, set some new goals. Set new challenges and push yourself out of your comfort zone – and be sure to enjoy it. These goals don't have to be big, they might be as small as having one meat free day each week, or more of a challenge, like joining a running club and enjoying the local park.
This journey isn't always easy, and It's OK to need a helping hand. For support and guidance, consider speaking to a nutrition professional.
Experiment with new recipes
With summer comes plenty of delicious, vibrant foods. We love to take this as an opportunity to experiment with new recipes – salads, BBQs, work lunches and dinner parties – there's so much to choose from! You can see what's in season using the BBC Good Food seasonality table and either research recipes using the foods, or make your own!
Our favourite summer foods include asparagus, apricots, carrots, courgette, peach, spinach, strawberries, watermelon, raspberries, crab, salmon and mackerel.
Plan what you can
The point of this is not to get too wrapped up in the summer movement, but plan what you can. If you work throughout the summer months, plan your lunches in advance. This helps you stay on track, and feel great as a result. On the other hand, the key to this journey is balance. We want you to enjoy your summer, so if you're invited to a friend's BBQ or a family party, don't be too hard on yourself. Rearrange your plans and make the meal another day – it's not the end of the world.
Get moving
Now, we know that moving your body regularly is key to living a healthy lifestyle, but instead of slaving away at the stuffy gym, head outside! Utilise the summer months and explore nature – go on hikes, bike rides with friends, or even join an outdoor crossfit group!
Share the feeling
Sharing your goals with friends and family is a great way to stay on track, but if you're feeling great, why not let them in on the secret? Invite them on your summer journey, get them involved in your active fun days and share recipes with each other. You'll be making memories, enjoying yourself and feeling great – body and mind – without the stress!
Share this article with a friend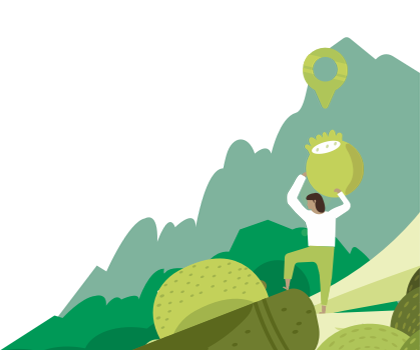 Find a nutritionist dealing with Nutrition and mental health
All nutrition professionals are verified