A-Z health
Schoolchildren and teenagers
Starting school gives children far more freedom in terms of which foods they eat. Up until children reach the age of around five, parents will have had full control over their diet. However, at school children will eat at least one meal outside of the home and may even be given the freedom of choosing lunch themselves.
Be aware that during this time, children may be vulnerable to advertising and peer pressure, often resulting in them wishing to have more control over their food choices. School may mark the start of children visiting their friends houses for dinner and requesting pocket money which they may opt to spend on sweets, fizzy drinks or fast food etc.
Most parents will know that children need to be provided with nutrient rich meals to help keep them fit and healthy, but despite this, childhood obesity is an issue which has been rapidly rising over the past few years. In order for children to remain within a healthy weight range, they need to be both eating healthy as well as exercising and keeping active in order to burn off any excess energy they have consumed.
If you have noticed that your child is putting on weight then make sure you are doing your upmost to encourage physical activity. If they are not interested in extra curricular sporting activities such as football, hockey, netball etc then suggest alternatives which may interest them such as dancing, trampolining, kickboxing or even cycling, swimming or walking the dog.
Schoolchildren
School dinners and packed lunches
Any food which is provided by the local authorities (such as school lunches) must meet the national nutritional standards. This means that children are provided with healthy and balanced lunches which contain high quality ingredients and at least two portions of fruit and vegetables with every meal. The guidelines also stipulate that deep-fried food be limited to no more than two portions each week and that fizzy drinks, chocolate, crisps and other confectioneries be removed from school meals and vending machines.
Parents who do not opt for school lunches will instead have the responsibility of providing their child with a packed lunch. If this is the case then be sure to keep things as interesting as possible, no child is going to show much enthusiasm for a ham sandwich if they have eaten it every lunch time for the past six months. This doesn't mean you have to provide a gourmet meal in every lunch box, it simply requires some creative thinking in the kitchen. Switching two pieces of bread to a bagel or an english muffin will instantly make a ham sandwich more appealing.
Nutrition tips for school children:
Encourage three regular meal times with snacks given mid-morning, mid-afternoon and between dinner and bedtime.
Advise against consistent snacking and grazing throughout the day.
Encourage your child to be physically active and be supportive and enthusiastic about any extra curricular actives they express an interest in.
If you allow your child to buy their own lunch from school educate them about healthy choices and encourage them to choose the foods which will provide the highest nutritional value.
Teenagers
Adolescence is the time when teenagers can start making independent decisions about their own education, social life and nutrition. Whilst this is a largely positive step, the physiological changes experienced by teens combined with peer pressure and insecurities will often mean this new found independence is difficult to manage and good nutrition is left at the wayside whilst social life takes priority.
Teenagers may refuse foods which could help to fuel their development, opting to skip breakfast and choosing processed fast foods for convenience which will not provide them with the necessary vitamins, minerals and fibre.
In this situation the best option for parents is to ensure they are setting a good example by continuing to eat meals which are nutritious and also by making sure the fridge is stocked with wholesome foods so that teenagers always have a healthy choice when they are eating meals and snacks at home.
It is best for parents to steer clear of confrontations and power struggles about food because they can often backfire. Teenagers know very well that fizzy drinks, crisps, burgers and chips aren't good for them, much like they know that smoking and drinking is bad for their health. However, telling them something is forbidden may result in rebellion simply to prove a point so instead it is advisable to present them with information about the consequences of poor diet, educate them about healthy choices and give them the option of nutritious food so they can make their own decisions.
Healthy food choices
Adolescence is a period in which teenagers will tend to experience accelerated growth, obtaining a significant proportion of their adult height and weight in just a few years. Because growth during this time is so quick, the demand for certain nutrients is likely to increase. Ideally teenagers should be incorporating the following nutrients into their daily diet for healthy growth and development:
Calcium – A calcium deficiency can result in weak bones or even osteoporosis later in life so teenagers should be encouraged to reduce their intake of sugary foods which absorb calcium from the bones. Good sources of calcium include calcium-fortified cereal or juice and leafy green vegetables.
Iron – A lack of iron could cause fatigue or anaemia in some individuals, so teenagers should try and obtain iron from foods such as nuts, chicken, red meat and enriched whole grains. Though iron is essential for both boys and girls, girls should be aware that they can lose iron during menstruation.
Protein – Protein is needed for muscle maintenance and growth and luckily can be easily obtained from a variety of foods. The majority of teenagers will be able to incorporate protein into their diet from meat, fish, dairy, beans and nuts.
Dieting
According to research, many teenagers, particularly girls, feel unhappy with their weight and have a distorted view of their body image. When combined with various other factors such as pressure from peers and constant media emphasis on body image, this can lead to some teenagers wishing to lose weight.
Common methods for teenagers wishing to lose weight include skipping meals, fasting and avoiding any snacks and sugary foods, most of which are not actually healthy options.
If your teenager is really keen to diet then have a discussion with them about why they want to lose weight. Is it because they are overweight and wish to be within a healthier weight range, or is it because low-self esteem has resulted in them feeling unhappy with their body? If they really wish to lose weight because they want to lead a healthier lifestyle then help them to do this sensibly and discourage them from fad diets which offer fast but difficult to maintain results. If on the other hand you suspect the desire to diet is a result of a deeper underlying cause then keep an eye out for preoccupation with nutrition, compulsive exercising, depression or anxiety, frequent visits to the bathroom or any other symptoms you feel could be indicative of an eating disorder.
If you are concerned your child may have an eating disorder then be cautious to express concern in a supportive manner and do not be surprised by any defensiveness or denial on their part. Pay a visit to your GP or practice nurse, either of whom will be able to provide you with confidential information and advise about the next steps, and consider the option of counselling which can be an extremely supportive and effective treatment option.
Lastly, as a parent always remain aware that you are a role model for your child, so make attempts to keep derogatory comments about your own body and other people's to yourself and instead adopt a positive outlook towards healthy weight and a confident attitude.
Further help
Related topics
Search for a nutritionist
Would you like to provide feedback on our content?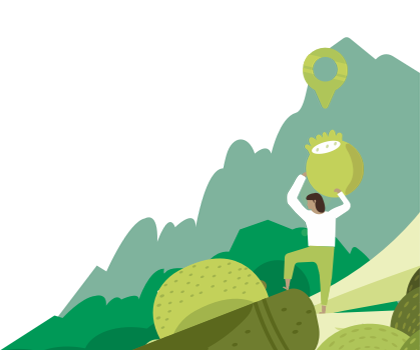 Find a nutritionist dealing with teenagers
All nutrition professionals are verified