A-Z health
Life stages
As you age, your body's dietary needs will change. These changes will continue throughout all life stages with the requirements for calories, protein, vitamins and minerals adjusting as we grow older.
In addition to the physical needs of the body changing over time, dietary needs at different life stages will change as a result of economic, psychological and social aspects. In contrast, upon reaching our senior years our mobility is reduced and we may become less able to cook nutrient-rich, fresh meals.
On this page, we will briefly explore the change in nutritional requirements for each life stage – infants, children, teens, adults and the elderly.
Nutritional needs of babies
Many studies have proven that maintaining a balanced diet in the infancy life stage is paramount for long-term health and well-being.
For the first six months of a baby's life, the Department of Health recommends that mothers breastfeed their babies as breast milk is full of nutrients and antibodies that infants need.
Breastfeeding might not be for everyone, so bottle feeding formula milk offers a great alternative. Typically, cow's-milk-based formulas are recommended. But if you are unsure about which formula to give your baby, a nutritionist or midwife will be able to advise you.
Determining when to introduce solid foods to your baby's diet can also be tough. Generally, the introduction of solids begins after six months. Combine them with either formula milk or breast milk to fulfil the nutritional needs of infants.
Nutritional requirements for children
The nutritional requirements for children aged one to five progresses from their first 12 months. By then, they need all of the essential nutrients to aid a growing body.
In these early years they will need help managing their meals – cutting food and helping with feeding – and by the age of five, preferably earlier, they should be able to manage mealtimes independently.
Key food groups to incorporate in a pre-school child's diet include carbohydrates, fruit and vegetables, milk and dairy foods, protein and good quality fats. Ensuring the child has a balanced diet containing the essential food groups and nutrients - vitamin A, C, calcium, iron and zinc – can be difficult if your child is a fussy eater.
Nutritionists who work with infants and pre-school children
Nutritional tips for preschool children:
Offer fruit and vegetables at every opportunity starting with breakfast.
Try introducing healthy, yet tasty smoothies into your child's diet if they don't like eating fruit and vegetables from a plate.
Hiding vegetables in foods such as Bolognese and other pasta sauces is a good way of providing the recommended five a day without them realising.
Sometimes children can become sick of a particular food. So if they love apples then refrain from overfeeding them.
Keep offering new foods; it can take them up to 20 times of tasting something to like it.
---
Healthy eating for kids
Starting school can be very daunting – not only for children but for parents, too. This is the time where, for at least one meal, a child may be in charge of what they eat. This also starts the life stage where they might stay around a friend's house for dinner, or ask for pocket money with the aim of spending it on fizzy drinks and sweets.
For parents who do not opt for their child to have school dinners, choosing what they have in their packed lunch can be a tough task. Take a look at our healthy eating for kids and lunch box ideas pages to get some inspiration on how to supply balanced meals that kids will enjoy.
Nutritionists who work with schoolchildren and teenagers
Nutritional tips for schoolchildren:
Advise against snacking on crisps, biscuits and chocolate. Offer healthy snacks such as fruit, popcorn or homemade biscuits instead.
Encourage three set meal times – breakfast, lunch and dinner - with healthy snacks between meals.
Educate your child about healthy eating if they buy their own meals at school.
Be supportive towards physical activities and sports. Try introducing them to sports that you can play together.
Healthy eating for teenagers
When a child enters their teenage years, they tend to start making their own choices about their own social life, nutrition and education. Although this can be seen as a positive step, physiological changes and peer pressure can affect the way a teen acts.
Teenagers may refuse certain types of food. They may skip breakfast and start eating a diet of fast food that won't give them essential fibre, vitamins and minerals a growing body needs.
In this instance, parents can only set a good example at home. Stock the fridge with healthy snacks and serve balanced meals when they decide to stay in.
Due to the accelerated growth period a teenager goes through, they need a balanced diet packed full of nutrients including calcium, iron and protein. You may want to consider a vitamin and mineral supplement designed specifically for teenagers. This will ensure they are getting these essential nutrients.
It's common for teenagers, particularly girls, to have a distorted view of their body image that might lead them to think they need to lose weight. Unfortunately, the most common avenues that they might explore to achieve this include unhealthy fasting, skipping meals and avoiding all sugary foods and snacks.
If you do fear your teenager may have an eating disorder, your GP or local nurse will be able to offer advice and confidential information about the next steps.
---
Dietary needs for adults
The majority of our body's growth and development will be over when we enter adulthood. We can now shift our focus on nutrition and maintaining a physically active and healthy lifestyle. This will help reduce the risk of weight, age and lifestyle-related diseases.
Nutritionists who work with adults and elderly adults
Nutrition for the elderly
It is important to focus on good nutrition for the elderly as our bodies' change and face a number of limitations when we grow older. With reduced mobility to get to the shops to buy ingredients for balanced meals, and other social aspects like a lower food budget, single elderly people may lose the motivation to cook balanced meals or even lack the cooking skills to complete such tasks.
Freezing food, snacking and purchasing long-life foods all can be great ways to introduce and maintain the dietary requirements and nutritional needs of an older adult or elderly person.
Snacking on healthier options such as whole-grain toast, fruit or porridge can help you get through the day if you can't manage three full meals. While cooking large meals, splitting them into individual portions and then freezing them will enable you to have a number of cooking-free days and give you the nutrients and minerals you need to stay healthy.
---
Further help
Content reviewed by registered nutritionist, Nicola Russell. All content displayed on Nutritionist Resource is provided for general information purposes only, and should not be treated as a substitute for advice given by your GP or any other healthcare professional.
Related topics
Search for a nutritionist
Would you like to provide feedback on our content?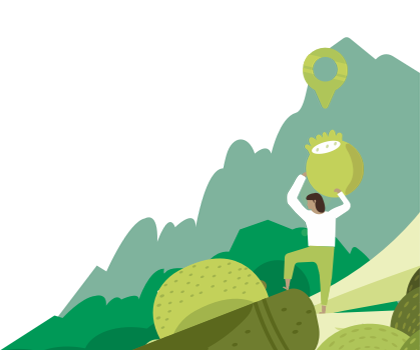 Find a nutritionist dealing with life stages
All nutrition professionals are verified