Weight management
Weight loss - fed up with diets?
Weight loss and healthy lifestyles are often featured in social media, radio and television. This mixture of information can get confusing and then weight loss groups and programmes can add even further contradiction and confusion.
Weight loss and mental health
Mental health can be severely affected by this conflict of information as individuals can become very anxious and depressed about their body image and/or failure to achieve perceived perfection.
Calorie counting, point systems and various food regimes can warp peoples perception of food, whereby they no longer have the ability to manage their portions or style of sensible eating properly. Dependence on diet regimens can lead to disordered eating and poor health can follow.
Having worked in bariatric medicine I have found that simple meal plans, using whole food helps individuals achieve weight goals. By removing the stress of calorie counting, and focusing on simple portion control and the style of eating, goals are more easily met.
Once clothes start to feel looser and energy rise there is more likelihood of long term lifestyle changes being made.
Also, the commitment being made is the patient's commitment to themselves, not a commitment to a group or a possible unachievable fad.
Reboot your eating lifestyle
Here are a few pointers to reboot your eating lifestyle rather than diet:
Set small goals which are achievable. Rather than say, for example, 'I'm going to lose four stone in 12 weeks', say 'I'm going to lose a pound a week by eating small healthy portions'. This is far more achievable and will be sustainable.
Meal plan including snacks. This helps you shop for the correct foods and keep you on track.  
Don't calorie count, instead watch your portions and make sure you have a variety on your plate.
Hydrate because thirst can often be mistaken for hunger. Sip fluids throughout the day.  
An old fashioned idea, but it's worth remembering is to not shop when you are hungry.  Follow your meal plan.
Keep a diary of how you feel, always focusing on the positive areas of your life.
If you find your body shape or weight plateaus, this is not a failure, it is simply a pause.  Do a 'self stock take' and check you are on track still. This is not a reason to 'de-rail', its a reason to 'MOT' in case things have slipped a little.
Try not to make huge statements and declarations. Quietly achieve your goals and it feels easier. Be kind to yourself.
Try to keep away from over-researching as the information will become jumbled and conflicting. Everybody is different and there is no 'one glove fits all' with eating styles for this reason.
Keep to your plan as it takes time for change so patience is critical.
Exercise and stretching will help keep you focused and run very well alongside your food lifestyle. The feel-good factor of exercise will help keep you motivated. It doesn't have to be hardcore, it should be slightly challenging and again achievable.
Remember -  be kind to yourself.
If you feel your mental health is being affected by weight-related issues you can seek support from a mental health therapist. If you'd like some expert advice and support to create a healthy eating lifestyle then a qualified nutrition professional will be able to guide you on your journey.
Share this article with a friend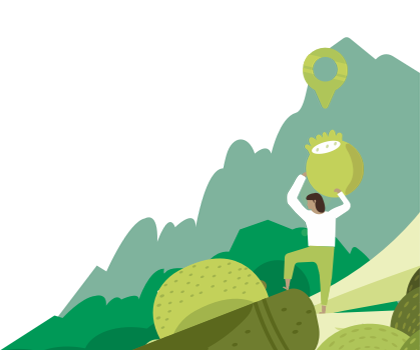 Find a nutritionist dealing with Weight management
All nutrition professionals are verified