Irritable bowel syndrome (IBS)
A Low FODMAP diet can be enjoyable!
There has been an overwhelming increase in the number of people suffering from irritable bowel syndrome (IBS) which is now considered to be the most common functional gastrointestinal (GI) disorder.  It is estimated that IBS affects around 10-20% of people living in the UK https://www.theibsnetwork.org/, 2017)
If you suffer from IBS you may have been recommended to follow a low FODMAP diet. FODMAP is short for Fermentable, Oligo-, Di, Mono-saccharides and Polyols which are types of carbohydrates that are poorly absorbed in the gut. This causes alterations in bacterial fermentation and fluid content in the colon (lower bowel) which contributes to IBS. Some people can tolerate FODMAP foods but for those who don't the results can be a range of distressing and uncomfortable symptoms such as diarrhoea, constipation, bloating and abdominal pain amongst others.
GPs, nutrition practitioners and dietitians in addition to stress management will frequently recommend a low FODMAP diet which has been shown to improve symptoms. The problem is that there are not many resources out there to support this diet and the restrictions of low FODMAP makes food choices difficult, this can result in a bland and unvaried diet.
The good news is that whilst foods are limited there are many delicious low FODMAP recipes that both you and your family can enjoy. The trick is to use lots of dried spices and fresh herbs. Planning is absolutely key to following this diet. It is also important to seek guidance from a health professional before starting a low FODMAP diet.
Here are a couple of low FODMAP recipes for you to enjoy:
Chicken Tagine
Serves 2
2 chicken legs with thighs
5cm ginger
½ tsp cinnamon
1 tsp ras el hanout
½ tsp turmeric
1 preserved lemon sliced
1 tbsp brown sugar or maple syrup
1 tbsp pitted green olives
1 courgette cut into 1.5cm slices
350ml of homemade chicken stock (made with chicken bones, carrots and low or FODMAP vegetables). You can also use a gluten-free stock cube.
2 tbsp chopped coriander
100g quinoa
1 tbsp chopped mint
1 tbsp chopped parsley
3 tbsp olive oil
1 tbsp lemon juice
In a heavy based casserole dish heat 2 tbsp of olive oil. Add the chicken and fry on all sides until browned. Remove and set aside.
Peel and grate the ginger. Add the ginger and dried spices to the remaining oil. Fry for one minute then return the chicken and coat with the spice mix.
Add the preserved lemon, olives, sugar, stock and courgettes. Bring to the boil and simmer uncovered for 40 minutes.
While the tagine is cooking make the quinoa. In a medium sized pan add the quinoa and 200ml of water. Bring to the boil and simmer for 15 minutes or until cooked through. Drain off any excess liquid. Mix in the chopped mint and parsley. Add the lemon juice and season to taste.
When the tagine is ready stir in the chopped coriander and serve with the quinoa.
Banana Bread
10 portions
3 eggs
3 ripe mashed bananas
2 tsp gluten-free baking powder
80g coconut oil
2 tbsp brown sugar
175g rice flour
50g oat flour
½ tsp salt
2 tbsp chopped walnuts
2 tbsp pumpkin seeds
2 tbsp sunflower seeds
Loaf tin lined with greaseproof paper
Preheat the oven to 160C
In a large bowl mix together all the dry ingredients, make a well in the centre.
In another bowl, beat the eggs and mix with the coconut oil and banana. Pour into the well and mix together with the rest of the ingredients.
Bake in the oven for about one hour until golden. Insert a skewer which should come out clean. Leave to cool for a few minutes then transfer to a wire rack.
Share this article with a friend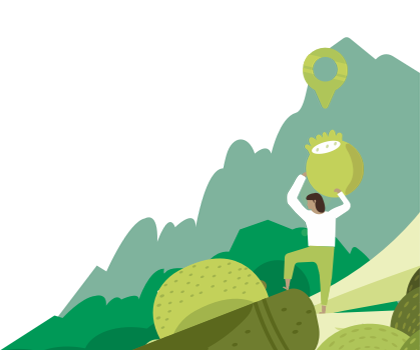 Find a nutritionist dealing with Irritable bowel syndrome (IBS)
All nutrition professionals are verified