10 ways to beat the Christmas weight gain
A lot of the weight that is gained over the course of the average year goes on over Christmas and it is often hard to shift.
If you can avoid putting on a few extra pounds during the festive seasons, you will probably find it a lot easier to maintain your weight through the rest of the year.
Beating the dreaded Christmas weight gain isn't as hard as you might think and doesn't involve a huge amount of sacrifice either.
1. Reframe your approach to Christmas eating
If your usual approach to Christmas eating involves a lot more food than normal, you're probably used to the idea of your clothes being that bit tighter by January.
To avoid it this time around, look at your general mindset towards Christmas food and drink and decide if it needs to be given an overhaul.
Instead of eating festive food because it's there, the trick is to be a lot more selective with how you use your calories.
2. In moderation doesn't have to mean boring
Doing things in moderation doesn't mean that you have to be miserable over the festive season. You don't need to ban yourself from the food you enjoy - just don't overdo it.
Trying to steer clear of fun festive food altogether also makes it more likely that you will find it too hard to keep it up and your good intentions may fall completely by the wayside.
Striking a good balance between healthy and fun can be a much better move.
3. Don't veer too far away from normal
Indulging to some degree is fine but when you do it for the whole holidays, Christmas weight gain becomes inevitable.
Sticking to your usual eating habits as much as possible gives you a lot more leeway with extra calories than if you abandon them completely for the festive season.
What you do with this extra leeway is up to you once you decide how you will go about Christmas eating. For example, will you mostly eat as normal but allow yourself some time off on certain days over the holidays to eat and drink what you want?
4. Not all Christmas food is bad
Festive or winter foods can be healthy if you make the right choices.
For example, winter soups such as butternut squash are an easy way to be healthy and studies have shown that eating soup as a starter means you will eat fewer calories in the rest of your meal.
And even turkey isn't just traditional Christmas food; it's full of zinc and selenium (great for boosting your immunity at this time of year!) and it's also rich in protein and is a good choice for reducing snacking.
5. Choose healthy festive snacks
Swap calorie laden snacks and treats for healthier alternatives such as roasted chestnuts, satsumas and dates. These are still nicely festive but can also help to reduce Christmas weight gain.
6. Be savvy with your alcohol intake
If you plan to drink over the festive season, be aware that a lot of festive drinks can really pack on extra calories.
It can be a good idea to drink two glasses of a non alcoholic beverage for every alcoholic one that you have.
You may also decide to pick one particular drink that will make up the bulk of your calories and prioritise it, or to predetermine how many alcoholic drinks you will have and stick to that.
7. Watch out for the canapes
Buffet food is a big culprit for Christmas weight gain. It is all too easy to put away up to 1,000 extra calories without feeling like you have really eaten much.
Anything with pastry adds lots of calories, as does cheese straws and spring rolls. Swap them for lower calorie choices such as falafel.
8. Be wary of mindless eating
How many times do you find yourself snacking just for the sake of it as you watch Christmas television? Before you know it, a whole bag of sharing crisps or tin of Quality Street have disappeared, along with a whole host of extra calories.
Research suggests that this kind of multi tasking stops us recognising when we are actually full and makes snacking more likely. This can be avoided with a more mindful approach to eating that helps you to feel fuller.
9. Burn some calories
Want to indulge with less guilty over the holidays? Burning off some of the calories you eat is one of the best ways to avoid Christmas weight gain, especially if you haven't gone overboard in the first place.
10. Stay on track (even if you're derailed!)
If you are given Christmas foods that don't fit into your eating plans, keeping them in the house will probably prove too much. Take away the temptation to eat them anyway by removing them completely, either by giving them to other people or donating them to a food bank, for example.
Share this article with a friend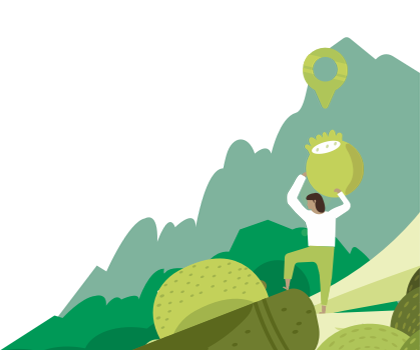 Find the right nutritionist for you
All nutrition professionals are verified