Batch bake breakfasts
The second in our series of batch bakes, these two recipes are our go-to when we've snoozed our alarms one too many times and are pushed for time or we're simply in need of some nourishing, comfort food. Batch bake your breakfasts on a Sunday and enjoy your weekdays, rush-free.
Vegan granola
Serves 7
Ingredients
100g coconut oil, melted
200g rolled oats
2 tsp cinnamon
50g walnuts, chopped
50g almonds, chopped
30g desiccated coconut
20g chia seeds
50ml maple syrup
Method
Preheat oven to 180°C. Line two baking trays with parchment and set aside.
Melt the coconut oil either in the microwave or on the stove. 
In a large bowl, combine all ingredients with the melted coconut oil, apart from the maple syrup. 
Lay out granola evenly on baking trays and drizzle over maple syrup. Bake in the oven for approximately 20 minutes, turning granola over after 10 minutes.
Leave to cool before transferring to an airtight container. Eat within two weeks.
"Oats are so beneficial to the body, delivering both soluble and insoluble fibre to keep our digestive health on track. As a prebiotic, they help nourish and restore healthy gut bacteria," says nutrition coach, Susan Hart.
We also need some good fats and protein; this is where the nuts and chia seeds are so useful.

"It's easy to adjust the flavour by swapping the nuts and you could add linseeds, sunflower, sesame or pumpkin seeds to increase the nutrient diversity. But be mindful that, although healthy, granola is packed with calories so a little definitely goes a long way."

Savoury brekkie muffins

Makes 12

Ingredients

12 large eggs
60ml milk
1 tsp black pepper
1 tsp chilli flakes
150g spinach, chopped 
100g cherry tomatoes, sliced
Handful of chives, chopped
2 spring onions, chopped

Method

Preheat oven to 180°C and grease a muffin tray.
In a large bowl, whisk eggs and milk together with the black pepper and chilli flakes. Stir in the spinach, tomatoes, chives and spring onions.
Divide the mixture evenly into 12 muffin cups and place in the oven for approximately 20 minutes, or until a toothpick comes out clean.
Let muffins cool before storing them in an airtight container in the fridge. Best eaten within a week.

Lucy Sparkes, nutritional therapist, says, "Eggs have had unwarranted bad press, but they actually provide the perfect start to the day, helping with energy, brain function and satiety levels, and what I love about this recipe is the addition of the spices, well known for their therapeutic properties.

"Black pepper has anti-inflammatory properties. Inflammation is associated with many chronic health conditions so antioxidants are important inclusions in modern diets. Chilli stimulates metabolism and helps to burn fat, which some say may help healthy weight management. Overall a tasty, energising meal to kick-start your day."

---

This recipe was originally published in the 2021 February edition of Happiful magazine, to purchase your copy, visit shop.happiful.com.

Share this article with a friend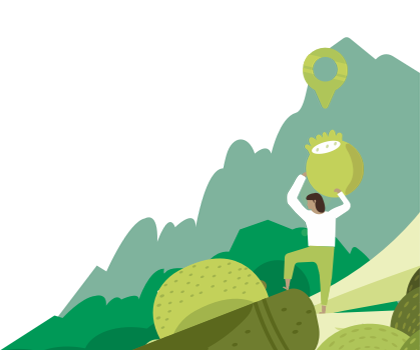 Find the right nutritionist for you
All nutrition professionals are verified