Healthy eating
Back to basics: keep cooking simple
With such busy lives and so many cookbooks, it's no surprise that many people find cooking intimidating. In the supermarket, you can buy all sorts of ready meals, prepared vegetables and pre-cooked meats, not to mention the abundance of takeaways and delivery services available.
But we want to bring love and passion back into the kitchen. For many us of here at NR HQ, cooking is the time to catch up with loved ones, de-stress and an opportunity to get creative. Why settle for boring, ready meals with mysterious ingredients, when you can fill your plate with a rainbow of nutritious, whole foods that make you feel great?
Cooking really can be easy and enjoyable, you just need the right tools and a basic shopping list.
Grab a pen, a notebook and get ready!
Kitchen supplies
As pretty as many kitchen utensils look, you don't need to pay a fortune for the latest gadget. There are some cooking hacks that can be made with the smallest, most affordable tool, and most meals can be made with just a handful of essential pieces.
non-stick frying pan
slow cooker
blender
saucepan set of 3
chopping boards

storage tubs – selection of sizes
set of knives
measuring jugs
grater
peeler
While pots and pans are essential (great for boiling rice, pasta, soup etc.) a slow cooker is a recent addition to our kitchen and we think every home needs one. Perfect for batch-cooking, you can pop the ingredients to a chilli or bolognese in the pot in the morning, and leave it to cook slowly all day. When you get in from work, it'll be ready to eat, with plenty of portions left for lunch over the next few days.
A good selection of storage tubs are also high on our list of essentials. When we cook, most of the time we will double the recipe so to have lunch prepared, or dinner for the next day. Most storage tubs you can buy in a multi-pack, are freezer-safe and handbag friendly.
Finally, one of our favourite hacks is using a vegetable peeler, instead of having to pay for a trendy spiraliser. While they may not be noodles exactly, peeling a carrot into strips makes for a delicious coleslaw and a great addition to a salad or thai green curry!
Simple shopping list
While meals vary from week to week, having a basic template of what you need is a great way to stay on track. Some ingredients are multi-purpose and can be used for a number of recipes, and most of them taste great even when 'just thrown together'.
With this, you can find the ingredients for dinners and lunch, including chilli con carne, spaghetti bolognese, omelette and salads, as well as breakfast such as porridge or fruit and yoghurt. This will vary depending on taste, diet and family size, but having a list of general food essentials is a great way to ensure you're getting delicious, nutritious meals.
bananas
apples
bell peppers
red and white onion
spinach
carrots
mushrooms
sweet potato
butternut squash
milk
natural yoghurt
chicken
mince

chopped tomatoes
bolognese sauce
kidney beans
spaghetti, pasta and grains
eggs
paprika, garlic and chilli flakes
cinnamon
honey
tuna
extra virgin olive oil and balsamic vinegar
frozen raspberries
frozen sweetcorn
We hope this has made cooking a little less scary and pushed you to try new things. If you have any tips, tricks or go-to essentials, let us know in the comments below!
Share this article with a friend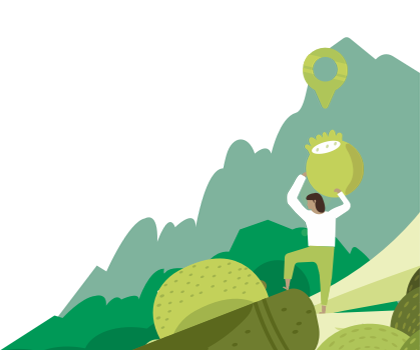 Find a nutritionist dealing with Healthy eating
All nutrition professionals are verified