Healthy eating
Ways to boost your nutrition
Eating healthy and staying fit is all about feeling great, being happy, having more energy and balancing your mood. We look at some tips to build a nutrition plan that's good for both mind and body.
Have a "fresh focus"
So you're bored of winter soups and stew and are ready for more colours in your diet. Spring is a great time to experiment with more fresh produce in your diet and there are plenty of seasonal fruits and vegetables filling the shelves. Get imaginative with tasty raw salads, homemade dressings or even find your local farmer's market.
Supercharge with superfood powders
There are many nutritious, health-promoting foods out there and while they can get a little overwhelming, they can be a great addition to your diet. Our favourites include:
Spirulina – this is made of blue-green algae and is actually one of the most protein dense foods available (65%). Studies suggest spirulina can help to reduce cholesterol, enhance the immune system and improving gut health.
Turmeric – a favourite in the well-being world. Studies show that the main active constituent of turmeric, curcumin has a potent effect on the body, protecting against chronic inflammation and keeping our blood healthy.
Give your cupboards a clean
One of the best ways to stay on track is to remove any temptations. Give your cupboards a clear out of any out of date, untouched dry goods and throw away any products you know aren't very healthy. If you can't pronounce the ingredients or the label specifies "low-fat" or "diet"- chuck it out. It is common for many of these products to have hidden additives and artificial sweeteners in order to replace what has been removed. If you have a bit of a sweet tooth, opt for 70% dark chocolate or honey and yoghurt.
Go green
There really is something super satisfying about eating something you have grown yourself. It doesn't matter if you don't have a garden, whatever size your home, you can grow your own produce. If you are stuck for space, start with herbs. Grab a pot by the window and plant some mint, basil or parsley. If you have a balcony, it is surprisingly easy to grow salad vegetables, including tomatoes, cucumbers and peppers. If you're lucky enough to have a garden, take advantage and get adventurous!
Side note: Gardening has also been found to be beneficial for our health. Studies suggest it can help lower blood pressure and increase brain activity.
Share this article with a friend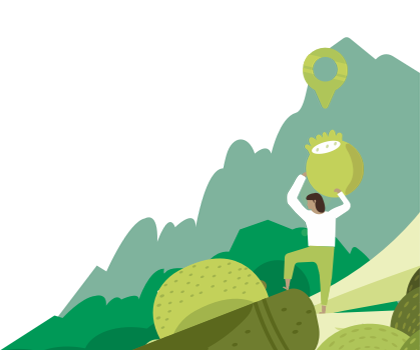 Find a nutritionist dealing with Healthy eating
All nutrition professionals are verified