Healthy eating
Easy avocado recipes
We understand that keeping on trend can be tough, especially when it comes to food. While we all feel the need to rotate our "healthy snack obsessions" to keep things fresh, it doesn't mean we have to ditch the world's it-fruit entirely.
The avocado has taken the wellness world by storm and as quick and easy as avocado on toast is, it can get boring. Eating the same meals every day can leave you disheartened and lacking motivation, so it is important to get creative!
For lunch in the office: "Boy George's raw soup"
This soup doesn't need to be heated, so it is the perfect springtime work lunch.
Ingredients:
1 cup vegetable stock
1 stick of chopped celery
half an avocado
small piece of fresh ginger
¼ tsp sea salt
pinch of pepper
½ Granny Smith apple
½ tsp apple cider vinegar
2 tbsp toasted pumpkin seeds
a drizzle of extra virgin olive oil to serve.
Blend the ingredients (except the seeds) in a food processor. Cover and chill for 30 minutes in the fridge. Serve garnished with a drizzle of olive oil and top with pumpkin seeds.
To impress your friends: "Tuna tartar and crunchy avocado"
This is a refreshing, light dish but it really packs a punch. Impress your friends, family or partner with this dinner party starter.
Ingredients:
1 avocado (peeled, halved and pitted)
juice of one lemon
4 tbsp macadamia nut oil
pinch of sea salt
1 bulb of fennel
½ cucumber
1 shallot
1 tbsp salted capers
1 tsp sesame seeds
½ pound fresh tuna – this needs to be sashimi grade, as it is eaten raw.
Mash the avocado with lemon juice, slowly whisk in the macadamia nut oil. Add the salt and chop the fennel, capers, celery, cucumber and shallot into tiny pieces. Stir in the ingredients to the avocado mixture.
Toast the sesame seeds in a small frying pan until golden brown, leave to the side. Chop the tuna finely and arrange on top of the avocado mixture. Garnish with the sesame seeds.
For a post-workout snack: "Avocado soufflé"
When we hear the word, "fat" many of us shy away and decide never to go near the food again. But the fat in avocado help to keep us feeling full and our skin glowing.
Ingredients:
1 ripe avocado, halved and pitted
1 tsp unroasted nut butter
4 basil leaves
2 tsp pesto
2 egg whites.
Preheat the oven to 220o C.
Scoop out the flesh of the avocado but keep the shells intact. Into a blender, put the avocado, nut butter and basil leaves. Spread the pesto in each shell and whisk the egg whites until they form stiff, white peaks. Blend a third of this with the avocado, slowly adding the rest.
Divide the mixture between the avocado shells and bake in the oven for 7 minutes.
Share this article with a friend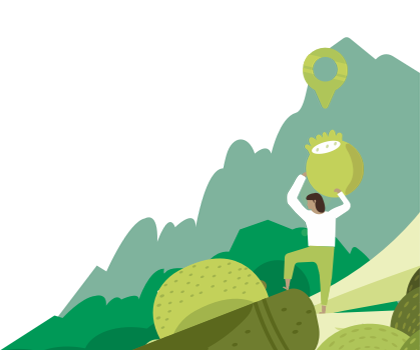 Find a nutritionist dealing with Healthy eating
All nutrition professionals are verified