Healthy eating
Will there be a tax on sugar?
Poor diets are estimated to be the cause of up to 70,000 premature deaths per year.
In a recent report on unhealthy eating, the British Medical Association said that extra money needs to be raised and used to subsidise fresh fruit and vegetables, in order to keep the price low and affordable.
However, the Food and Drink Federation argue that this new tax would not change people's eating habits. The damaging impact of sugar on our health has been a growing concern, with an increase of tooth decay and type 2 diabetes.
In the report, the BMA warns that the standard can of fizzy drinks (330ml) is likely to contain up to nine teaspoons of sugar. It said that putting a tax on the 'unhealthy' food groups would show a reduced purchase, people would be put off buying the 'bad foods' if the price was increased.
Doctors have spoken about the suggestion, believing that an added tax of a minimum of 20 per cent would be needed in order to reduce sales. This would show an increase of 13p per can and a two-litre bottle of fizzy drink would increase by at least 40 pence.
The BMA say the excess should be used to make fruit and vegetables more affordable. They want to create an environment where healthy food is the default option. Dr Shree Datta, from the BMA told the BBC that it is estimated at least 30 per cent of the UK population will fall into the obese category by 2030.
Many of us are unaware of the 'empty calories' found in sugary drinks, we may believe we follow a balanced diet, but the sugar intake in our drinks may be increasing our risks of weight-related illness.
A spokesperson for the government claims that obesity is a great concern and they have been working closely with the food industry in order to reduce calorie content.
The health and eating habits of the UK public are of trend – the end of July should see the Scientific Advisory Committee on Nutrition publish the final report advising us of how much sugar we should be consuming. The draft report said that natural sugars should only account for five per cent of our daily energy intake, while currently, the recommendations are at 10 per cent.
Director at the Food and Drink Federation have said they share the concerns the BMA have reported. However, they said that while many foods such as fizzy drinks and sweets are already taxed at 20 per cent, there has been no proven evidence that this can reduce obesity or change what the public are consuming.
Do you think a tax on sugary food and drink will make a difference?
Share this article with a friend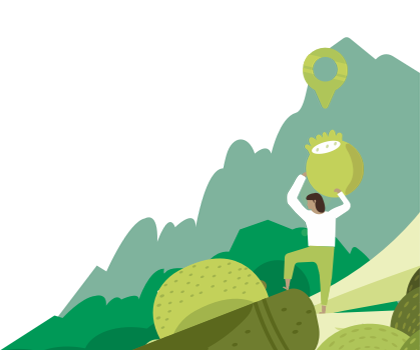 Find a nutritionist dealing with Healthy eating
All nutrition professionals are verified