Healthy eating
Satisfy your sweet tooth with healthy options
We all know that a healthy lifestyle typically involves plenty of exercise, a balanced diet and keeping sweet treats to a minimum.
However for some, limiting chocolate, biscuits or sugary drinks can seem like mission impossible – especially when a craving hits.
If this sounds like you, rather than giving up sugary things altogether, we recommend substituting unhealthy options for the following healthier ones:
Smoothies
Smoothies are the perfect solution to on-the-go nutrition and a much healthier alternative to sweet beverages and desserts. You can use all kinds of fruits and veggies to make your own, and by adding a dash of milk and some ice cubes you can turn your smoothie into a fruity milkshake.
Recipe to try: Banana and ginger smoothie with vanilla flavoured yoghurt and honey. 
Dark chocolate
One of the biggest downfalls of eating chocolate is that it can be all too easy to consume large quantities. Choosing 70% cocoa dark chocolate however will satisfy your cravings for something sweet in only a few mouthfuls thanks to the rich taste and consistency.
Pancakes 
Typically, when we think of pancakes lots of maple syrup, chocolate and sugar comes to mind, but pancakes can be healthy if you use the right ingredients. Make yours with wholemeal flour to add fibre, then dress them up with light toppings of fruit, cinnamon, a dash of honey and plain yoghurt.
Frozen yoghurt
If you love ice cream, switching to frozen yoghurt is something to consider. It has a very similar taste and texture to ice cream, but contains less milk fat as it is not made from cream. Choosing toppings of berries, granola and nuts will add fibre and natural sweetness to your lighter dessert option.
Share this article with a friend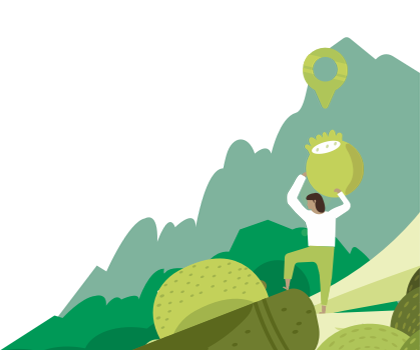 Find a nutritionist dealing with Healthy eating
All nutrition professionals are verified