Healthy eating
Make your diet super with kale
Trending in Hollywood right now is one of the British supermarkets' staple leafy green veg: kale. While this very basic looking and tasting vegetable has been used for generations as a key ingredient in a range of dishes, it has only recently achieved heights of stardom thanks to a growing appreciation for its great number of health benefits.
It's in your bones: Kale is rich in calcium – even more so than milk – making it an important source of vitamin K, which is key for good bone health. Vitamin K is also credited for helping to protect against a variety of cancers and preventing blood from clotting.
Eye do: Kale is high in vitamin A and an antioxidant called lutein, both of which boost your vision. Studies have shown that those who eat a lutein-rich diet are less likely to suffer macular degeneration, which leads to eyesight loss in older people.
Pregnancy pros: Kale is extremely rich in folic acid – a vitamin considered beneficial for helping to prevent birth defects.
Fatigue fighter: Per calorie, kale has more iron than beef, which makes it a vital vegetable for preventing the energy-sapping condition, anaemia.
Immune booster: Rich in vitamin C, kale is very helpful for your immune system, in boosting your metabolism and keeping you hydrated.
In order to reap the benefits of this super food, there are a variety of ways to incorporate it into your dishes or create interesting kale alternatives to your favourite snacks.
See below for a few quick and easy recipe ideas to make the most of kale:
Kale chips: Spread out a handful of chopped pieces of dry leaves on a baking sheet and sprinkle with oil and a little parmesan cheese. Cook on low at about 150C or gas mark 2 until crisp and lightly browned.
Steam or boil: Serve steamed or lightly boiled as a side to a pie or pasta dish, or add to a warm salad with sautéed waxy new potatoes, chopped up chorizo and a dressing of olive oil, honey, mustard and balsamic vinegar.
Smoothie boost: Add one large kale leaf to a smoothie of ingredients including a banana, frozen berries, dates and some skimmed, soya or almond milk.
Stir fry: Fry some chopped kale leaves with some finely chopped garlic, and chilli flakes and then add to some freshly cooked meat or fish.
Share this article with a friend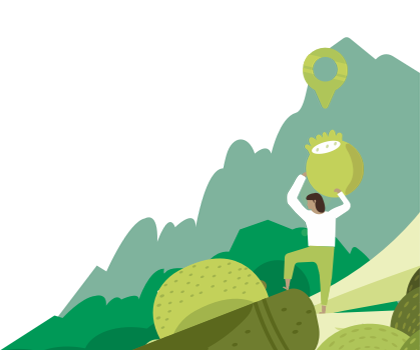 Find a nutritionist dealing with Healthy eating
All nutrition professionals are verified