Healthy eating
Foods that will help protect you from the sun
Protect your skin from the inside out this summer.
With glorious sunny skies and temperatures reaching a balmy 30 degrees, it seems as if summer has finally arrived in the UK. For many of us this means spending as much time outdoors as possible. It can be all too easy to forget the suncream however, and many Brits put themselves at risk of burning and potentially skin cancer by not protecting themselves.
Suffice to say, a high SPF suncream is a must; however, did you know you can also help protect your skin through your diet? Take a look at these sun-friendly snacks…
Omega-3 rich fish
The omega-3 fatty acids found in foods such as shellfish and salmon have amazing anti-inflammatory powers. Research suggests that these compounds can help to protect cells from free radical damage (which often occurs due to sun damage). Another study suggests that incorporating omega-3 into your diet could help to prevent certain types of skin cancer.
Red and orange fruit and veg
Natural antioxidant Lycopene is found in tomatoes and other red and pink produce, and has been shown to help protect against UV-induced skin irritations. Another compound found in these foods is Beta-carotene which has been linked to reduced reactions to sunburns.
Dark chocolate
Yet another benefit to this increasingly popular sweet treat! Dark chocolate contains flavonoids which could improve the skin's ability to protect against skin damage, including sunburn.
Cruciferous vegetables
That's veggies like broccoli, kale and cauliflower, all of which are packed with antioxidants that fight free radicals caused by the sun. These kinds of veggies have also been linked to cancer prevention in skin and other organs.
Greens
If it's green and leafy, chances are it will help you with skin protection. Fresh herbs and dark leafy greens like spinach are particularly beneficial as they are full of antioxidants.
Green and black tea
Both coloured teas are jam-packed with polyphenols, which help to stop cancer development by limiting the blood supply to the cancerous area. Studies have also shown that those who drink one cup of tea a day have a lower incidence of melanoma.
If you want to find out more about the health benefits of food, why not speak to a nutritionist? Take a look at our FAQ section to find out more.
View and comment on the original Greatist article. 
Share this article with a friend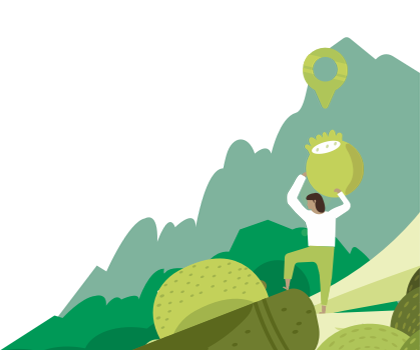 Find a nutritionist dealing with Healthy eating
All nutrition professionals are verified