Healthy eating
Brits not hitting the fruit and veg goal
We all know what five-a-day means, it's the goal for the amount of fruit and veg we should all be trying to eat on a daily basis in a bid to optimise our health – however, only one third of adults are managing to score.
Results from a recent study featured in the National Diet and Nutrition Survey have shown that adults are only eating an average of four portions of fruit and veg per day, whilst only one in 10 children are consuming the recommended amounts.
Tracy Parker, a dietician at the British Heart Foundation has said that these findings are disappointing.
"It's not just young people though – all age groups are failing to clear the five-a-day bar.
"The nation is consuming too much saturated fat and too many people have high cholesterol – a major risk factor for heart and circulatory disease." She said.
So what can you do to try and increase your fruit and veg consumption, especially for those who lead busy lifestyles and sometimes just can't find the time to cook three healthy fruit and veg laden meals per day?
You may find the following information useful:
So what is five-a-day? Five portions of fruit and veg is equal to 400g.
A single portion (80g) is equal to two or more small fruits such as a clementine, or a medium fruit such as a banana.
A portion of vegetables would be equal to around two spears of broccoli or three heaped tablespoons of cooked veg such as sweetcorn or peas.
Potatoes do not count.
Tinned, frozen and dried fruit and vegetables do count.
Smoothies do count but only for up to two portions.
Beans and pulses count as one portion, no matter how many you eat.
If you are still struggling with your diet then you may benefit from consulting a nutritionist who could help you to set some attainable goals for your diet and will help you to reach them by establishing a suitable healthy eating plan. A nutritionist will be able to provide you with some great ideas for healthy meals and snacks and will be there to offer help and support throughout the process.
For further information about Healthy Eating, please visit our fact-sheet.
View and comment on the original BBC News article.
Share this article with a friend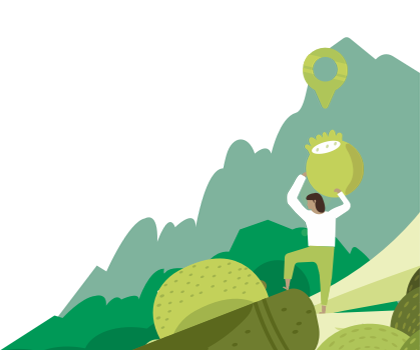 Find a nutritionist dealing with Healthy eating
All nutrition professionals are verified