Nutritionist reveals shocking sugar levels in seasonal hot drinks
With December almost here, many of us have been enjoying the delicious seasonal beverages that the likes of Costa Coffee, Starbucks and Greggs offer. While many people are aware these drinks are relatively high in sugar, we chat to one of our nutritionists, Sonal Shah, who confirms that the sugar levels are quite shocking - two bars of Cadbury's Chocolate have less sugar than some of these drinks!
"Some of the seasonal hot chocolates, mochas and lattes on offer contain at least 300 calories. Costa's medium-sized Blackforest Hot Chocolate made with semi-skimmed milk has 514 calories. Starbucks' Venti (Large) Signature Caramel Hot Chocolate has a staggering 695 calories. Many of these beverages contain at least 25g of sugar and 45g of carbs depending on the size and milk it consists of! Equivalent to a slice of brownie or a mince pie!!  
Most of the high street chain coffee shops have their nutritional information listed on their websites so you can check before you buy.
"So before you make your seasonal drink your regular choice, you may want to reduce it to occasional consumption and opt for healthier alternatives such as Americano, flat white, cappuccino, espresso, and herbal teas as they are lower in carbs, sugar, and calories. A healthier hot chocolate can be made by mixing 1-2 teaspoons of 100% cacao powder in milk of choice or half water and half milk. Many ready-made alternatives are combined with sugar. But if you do purchase a ready-made one, go for a smaller size and skip the flavours, syrups, and cream on top. 
"Another thing to be mindful of is cow's milk naturally contains a type of sugar called lactose, and some of the dairy-free alternatives on offer may also be sweetened. So it's good to check before you order. The best healthier dairy-free milks are oat milk and almond milk, unsweetened of course. Overall, the amount of sugars add up when the beverages or milk contain sugars and this can be detrimental to health as sugar can affect energy levels, mood, dental health, and the additional calories can lead to weight gain."
---
This was originally published in December 2021. For press enquiries please contact our PR Manager on alice.greedus@nutritionist-resource.org.uk
Share this article with a friend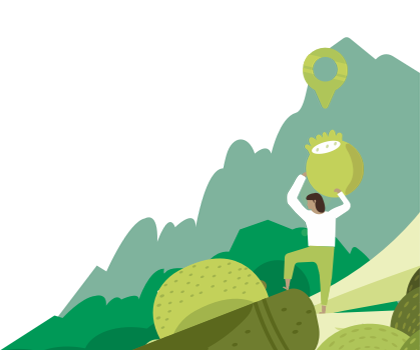 Find the right nutritionist for you
All nutrition professionals are verified