What is naturopathic nutritional therapy?
For members of the public, it can be, quite rightly, rather confusing to work out which type of therapist you need to engage to suit your health condition, lifestyle and ethics. When it comes to nutrition, this is a diverse area and one where people can get a little unstuck. I am a nutritional therapist and I want to help you understand what I do and why I chose this space to practice in.
What is naturopathy and what does it mean?
I myself hadn't heard of this term until I was looking into courses to study nutrition around 12 years ago. I researched various types of programs, degrees and diplomas and I kept coming across naturopathy as a modality, which piqued my interest.
It was coined in 1895 - by Dr John Scheel a German homoeopath - as a term for a 'nature doctor' and the bringing together of natural healing systems. However, the notion lived long before this time, as the 'Father of Medicine', Hippocrates is considered to be the first advocate of naturopathic medicine, it just wasn't given the so-called name at the time, that came later.
How can naturopathy help me?
In modern times, The Association of Naturopathic Practitioners describes naturopathy as 'a system of health care which promotes the body's own self-healing mechanism. It uses natural therapies such as nutrition, herbal medicine, acupuncture, homeopathy, hydrotherapy, physical manipulations, fasting, exercise and other modalities, in accordance with naturopathic principles'.
These principles are kept in mind when a naturopath takes a case, and when developing and offering treatment plans and maintenance support for long-term good health. So, in reductive terms, a naturopath is like an alternative GP – he or she has many tools in their kit bag to use to bring the individual back to good health, and has training in all of these areas, but doesn't solely specialise in one.
So, what is naturopathic nutrition?
When we consider naturopathy and what that means, naturopathic nutrition differs from an orthodox nutritional intervention in that the practitioner can adopt additional naturopathic therapies to add to its practice such as tissue salts, homeopathy, Bach flowers, herbs and more.
In terms of the nutrition element, there is a particular emphasis on the use of whole and organic foods and using differential diagnostic tools to ascertain the health of an individual such as Traditional Chinese Medicine and Ayurveda.
This is in adjunct dimension to nutritional therapy practice of applying nutrition science in the promotion of individual health. 
In both naturopathic nutrition and nutritional therapy, practitioners consider each person to be unique and recommend personalised programs rather than a 'one size fits all' approach. We look at the whole person not the condition in isolation.
How do I choose the right practitioner for me?
Of course, each therapist is different and will apply modalities of their choice to reach the best outcome for their client. Some will have more herbal training, whilst others might have trained more in emotional support such as EFT (Emotional Freedom Technique) or mindfulness. The more modern naturopathic nutritional therapist has now a diverse range of tools, to assist the shift in people's health and applies evidence-based practice to do this. 
How does nutritional therapy fit into the group of nutrition-related 'experts'?
It seems that everyone seems to be a nutrition expert these days as fast-track courses can be bought online for as little as £20, however, to study as a naturopathic nutritional therapist and achieve certification it takes dedicated study and sound physiological knowledge to succeed.
There is foundational training in anatomy and physiology, in-depth training in each system and modality, and a further attainment of minimum clinic hours to fully train and be able to gain insurance and open for business. We are trained first and foremost as per the Hippocrates oath to 'do no harm' and to practice safely for our clients.
Practitioners who train in this way gain entry into prestigious bodies such as BANT – British Association for Nutrition and Lifestyle Medicine, ANP the Association of Naturopathic Practitioners and CNHC; the Complementary and Natural Healthcare Council, all of which require minimum CPD (continued professional development hours) so that every practitioner keeps their knowledge up-to-date and the learning never ceases.
When looking for the right nutritional professional for you, here are my top tips to find your ideal match:
Use Nutritionist Resource and search for therapists in your area.
Read through their profile and if any resonate with you, learn more about what they do, how they work and the areas they specialise in from their website or social media.
Use the enquiry form to book a free phone call. It is important to do this as from that conversation you will get to know this person more and how comfortable you feel embarking on a therapeutic relationship with them
Follow some local nutritional therapists on social media such as Instagram and Facebook, signing up to their newsletters. This way you will learn a lot about nutrition and gain some valuable tips and information, but also you will feel drawn to a particular style and energy from these profiles which may help you decide who to work with.
To ensure the credibility of professional, all members listed on Nutritionist Resource are profiled to ensure they provide evidence of qualifications or membership with a professional body before they are registered.
Learn more about nutritional therapy and how to use Nutritionist Resource to help you navigate this area. 
Share this article with a friend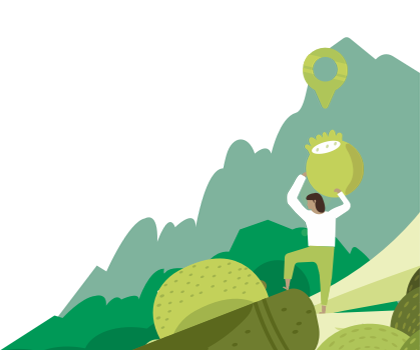 Find the right nutritionist for you
All nutrition professionals are verified