>

Reset your weight - 4-week online programme
Reset your weight - 4-week online programme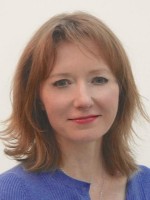 What if there was an easy and quick way to reset your body to your desired weight, so that you don't have to;
spend a long time trying to reach your goal
feel overwhelmed with a complicated diet plan
feel confused over what foods to eat each day
calorie count
go to the gym every single day
be concerned if it will fit into your daily routine
Let's be honest, wanting to lose weight in order to feel great and healthy can be challenging. If you haven't managed to reach and maintain your ideal weight, perhaps it is because you tried diet plans that were unsustainable long-term, focused too much on calorie counting, were difficult to follow, or perhaps more importantly did not supply your body with the right nutrients it needed to aid the weight loss at the same time as being healthy.
This can lead to natural feelings of hopelessness and wanting to give up.
The good news
This signature programme is one of a kind and has been specifically created with you in mind so that you can regain control of your weight and have the freedom to feel great again! I know this is something you deserve - don't you agree?
This online group programme is only for a select few people who want a quick and healthy way to not only lose weight but feel great at the same time.
It will provide you with information on why the two biohacking techniques of intermittent fasting and restorative energy.

There will be sessions can help you reach your weight loss goal.

It'll provide you with an easy to follow, healthy eating plan and schedule.

It can provide you with a meal plan to follow, while also allowing you to mix and match foods to suit your liking

It will encourage you to try new recipes which will be provided.

It can connect you with other members of the group, and myself through the private Facebook group.

It will offer you four 60-minute healing sessions to prepare the body for the weight loss, help with 'will power' throughout the programme (in case you need it), and support metabolism, the body's way of using energy.

Let's chat to see if this programme is suitable for you on a free 15-minute discovery call - www.nualahume.co.uk/natural-biohacking-reset-your-weight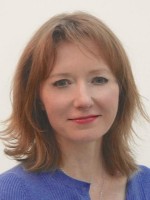 I have been in the health industry for over 20 years, specialising in helping individuals to achieve the best they can be. Working with individuals, groups and Corporates to provide latest information, guidelines and encouragement on their chosen programmes. Nuala Hume MSc, mBANT, CNHC www.nualahume.co.uk