Mouthwatering mocktails
We know that summer might be on its way out, but we like to draw it out for as long as possible! So if the rays are still setting in your garden, take a peek at these three delicious mocktail recipes by nutritional therapist and autoimmune disease specialist, VJ Hamilton.
Healthy, delicious mocktails served in eye-catching stemware are just as glamorous as their alcohol-containing sidekicks. And here's the thing, you can still enjoy the pleasant experience of sipping on a colourful and complexly flavoursome mocktail, with the health benefits of the added wholesome ingredients.
These three mocktails contain an assortment of different health benefits, dependent on your health goals. Packed with a nutrient-dense and healthful promoting punch, which liquid refreshment sparks your fancy?
Summer Berry Sparkle
Serves 2
Ingredients
A handful of strawberries
1 freshly squeezed lemon juice
2 cups of sparkling water
Method
Blend strawberries to a frothy consistency.
Combine with the rest of the ingredients in a jug and stir together.
Add to a chilled glass and enjoy!
Spicy Virgin Mojito
Serves 2
Ingredients
1 handful of fresh mint leaves
½ tsp of cayenne pepper
½ cup of seedless tamarind
½ tsp pink Himalayan salt
1 tbsp lime juice
½ tsp of cumin powder
2 cups of sparkling water
Method
Chop and then grind the mint in a pestle and mortar. Sprinkle in the cayenne pepper.
Soak the tamarind in 1 cup of water for 15 minutes.
Take out the pulp from the tamarind, and mix in the crushed mint leaves.
Strain the mixture through a sieve.
Add in the salt, lime juice, and cumin powder.
Pour into two glasses over ice, and top with sparkling water.
Gut-nourishing Piña Colada!
Serves 2
Ingredients
½ cup of crushed ice
2 fresh pineapple slices
A handful of raspberries
150ml of coconut kefir
50ml coconut cream
Method
Put the ice, pineapple, raspberries, kefir, and coconut cream in a blender.
Blend until all the ice is crushed, and the drink is frothy.
Pour the mixture into large glasses, and garnish with a fancy (paper!) straw and pineapple slice.
The healthy bit
Summer Berry Sparkle
This mocktail is the perfect way to stay hydrated, with the added kick of the antioxidants and nutrients from the strawberries and lemon. Both fruits are high in vitamin C and potassium, so as well as fending off free radicals, potassium also supports brain function and nerve function.
Plus lemons are alkalising in the body, which puts your body pH in a better position to ward off pathogens and the build-up of unhelpful bacteria and candida.
Spicy Virgin Mojito
Adding spice to any mocktail provides an extra zing of health-promoting nutrients. Cayenne pepper is known for its potential metabolism-boosting properties through a process known as diet-induced thermogenesis, with studies showing that it may help to reduce hunger.
Tamarind has anti-inflammatory properties, plus cumin may help regulate blood sugar, helping to provide sustained energy, so you are less likely to crave sugary foods.
Gut-nourishing Piña Colada!
This gut-nourishing crimson delight provides you all the digestive support you need, plus the kefir helps to restore the balance of friendly bacteria in your gut.
Pineapple is rich in bromelain, which contains a mixture of enzymes that may support digestion and gut health. Bromelain is anti-inflammatory, which may be beneficial to those with gut inflammation, and studies have shown that it may also help relieve sinusitis.
The fibre and water content in raspberries could also help with constipation by aiding peristalsis, which is a process that pushes food along the digestive tract.
Coconut kefir provides fuel for your beneficial gut bacteria. With a more vibrant and varied gut microbiome, you are less likely to have gut inflammation, infections, and leaky gut syndrome.
---
This recipe was originally published in the 2021 August edition of Happiful magazine, to purchase your copy, visit shop.happiful.com.
Share this article with a friend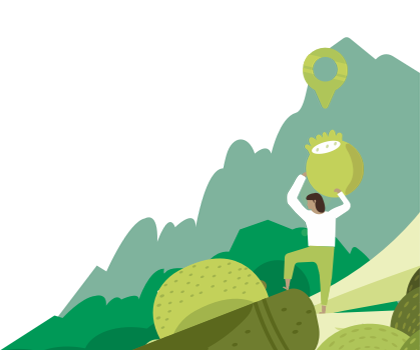 Find the right nutritionist for you
All nutrition professionals are verified