Therapist Spotlight: Lindsey Beveridge
Trigger warning: this article contains reference to alcohol addiction.
Hi Lindsey! Can you tell us a little more about yourself, please?
I'm a South African living in Manchester, having moved to the UK in my early 30s. I've been a single mum to my 13 year-old daughter since she was five, so for many years it was a juggling act to run my business and study and then set up my nutritional therapy practice. It's much easier now that she is older and I appreciate the flexibility of working for myself.
Since quitting alcohol, I've recognised that I'm an introvert and need plenty of time to myself – long, solitary walks with my dog and yoga, which played a big part in my addiction recovery, giving me the space I needed.
What led you to a career in nutritional therapy? 
I'd had a psychological dependency on alcohol since my teens which escalated into a physical dependency in my mid-40s and I became very ill. I stopped drinking, and then started reading up about nutrition to help make myself well.
I didn't intend on making a career of it, but I became fascinated by nutrition and brain health so decided to study further and, quite honestly, it's the best thing I have ever done. It's opened up a whole new world to me, and I am continually learning and deepening my understanding. I have specialist interests in brain, hormone and gut health as well as nutrigenomics (the relationship between human genome, nutrition and health).
You specialise in supporting women in their 40s and 50s. Can you tell us a little bit about this?
I entered my 50s feeling physically and mentally stronger than I had ever felt before and I am passionate about helping other middle-aged women feel their best, too.
Women in this age group often find themselves caring for others and, in the process, become accustomed to putting themselves last. Often, they believe that symptoms like fatigue, sore joints, bloating, anxiety or unwanted weight gain etc. are just part and parcel of getting older but nutrition and lifestyle changes can have powerful effects on physical, mental and cognitive health – sometimes it just takes someone to listen, and then give guidance and support.
What can clients expect from their first chat with you?
Our first chat is all about finding out whether we are a good fit. I work in packages starting from 12 weeks so it's important that we first establish whether I have the right skill set to support you and whether you're ready to make changes.
If it feels right for both of us, then we arrange a date for the first consultation and I will send you a comprehensive health questionnaire and a three-day food diary that forms the starting point of our journey together.
You have a special interest in self-destructive behaviours. Can you tell us a little about how this complements your work with nutritional therapy?
Many of us may become over-reliant on alcohol, sugar, caffeine or prescription and non-prescription drugs, or engage in addictive behaviours e.g. over-exercise and busy-ness to help us manage stress, low mood or anxiety. These behaviours can be accompanied by feelings of shame and self-loathing, and because I have personal experience of self-destructive behaviours and have done the relevant training in addiction and recovery, I can offer non-judgmental support in a safe environment.
I help clients get into practices that will keep them steady for long-term recovery from damaging behaviours and substances, whilst supporting underlying functional imbalances through nutrition and lifestyle support.
Have you any advice to give someone interested in trying nutritional therapy?
First have a think about how willing and able you are to make changes to your diet and lifestyle – while small changes can make a big difference, nutritional therapy is not a quick fix and you will have to put some work in. And then do your research – there are lots of us out there, some who will be better suited to your needs than others.
Finally, make sure that you consult with someone who is qualified, insured and registered who can assess your individual health needs, and come up with a safe and achievable plan for you to follow.
Where can people find you?
You can find me on my profile with Nutritionist Resource, or via my website where you can find my contact details and more information about my coaching packages, online courses and workshops. I also host a Facebook group that is free to join, Alcohol-Free Menopause Group.
You can follow me on Instagram @RecoveryNutrition, or on Facebook @RecoveryNutritionUK.
Share this article with a friend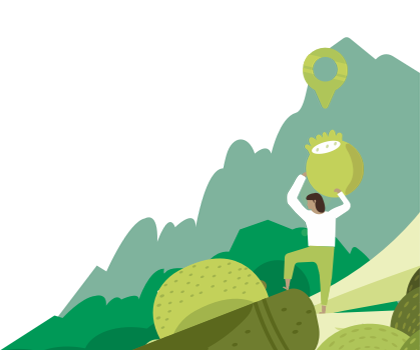 Find the right nutritionist for you
All nutrition professionals are verified