Balanced diet
Autumn warmer: Cauliflower and lentil dahl
Here in the UK, we have quickly said goodbye to refreshing summer salads and now seek comforting, satisfying recipes to warm our bones.
This week, we've teamed up with Hello Fresh, the recipe box company, to share with you a firm favourite. This cauliflower and lentil dahl is vegetarian, gluten-free and packs a punch in the spice department, perfect for a chilly autumn evening.
Serves 4.
Ingredients
1 cup diced onion
2 tbsp curry powder
1 cup red lentils
1 cup vegetable stock pot
2 tbsp tomato puree
2 tins chopped tomatoes
3 handfuls cauliflower
2 handfuls green beans
3 tbsp chopped coriander
7 tbsp Greek yoghurt
2 garlic cloves
Method
Peel and dice the onion and garlic. Chop the cauliflower into small, bite-sized florets and roughly chop the coriander.
Heat 1 tbsp oil in a large pot on medium heat. Add the onion and garlic and cook slowly for five minutes.
Season with ¼ tsp salt and a few grinds of pepper. When the onion has softened, add the curry powder and stir.
Stir in the tomato puree and add the tinned tomatoes. Add another ¼ tsp salt and if you have some, ¼ tsp sugar. Add the red lentils, half a stock pot and 200ml water. Bring to a gentle boil, put on a lid and leave to cook for five minutes. Remove the lid and add the cauliflower florets. Cook for 15 minutes or until tender.
When the cauliflower is almost done, add the green beans and cook for a further five mins. If the dahl is getting a little dry, add some more water.
Stir through 2 tbsp chopped coriander and 2 tbsps yoghurt. Get ready to taste! Have a spoonful and add more salt and pepper if needed.
Serve in bowls with a garnish of coriander and a dollop of yoghurt.
Share this article with a friend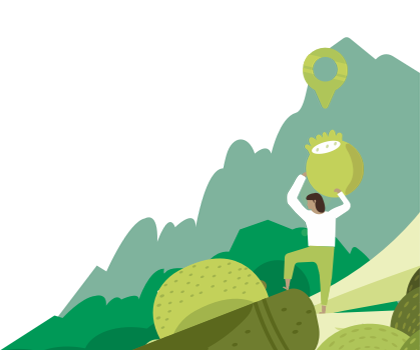 Find a nutritionist dealing with Balanced diet
All nutrition professionals are verified