Heart disease
Nuts and olive oil better than low fat diet for heart health
It seems the Spanish, Italians and Greeks had it right all along – a diet rich in vegetables, extra virgin olive oil and nuts has more health benefits than a diet low in fat.
This conclusion has been drawn by a team of researchers in Spain, who say the British obsession with low fat foods does little to trim the waistline, boost health, or prolong life.
While many dieters bundle nuts into the 'no go' category along with other high-calorie foods like sweets and chocolate, scientists have discovered that nuts could actually help reduce the amount of 'bad fat' in the body.
The study involved 7,400 older people (between 55 and 85 years of age) over a period of five years. Each person was randomly assigned either to a Mediterranean diet supplemented with olive oil, a Mediterranean diet supplemented with nuts, or a low-fat control diet.
A Mediterranean diet is one that is high in vegetables, cereals, nuts, fruit and olive oil. It also involves a moderate amount of fish and poultry, compared to a very small amount of dairy, red meat, processed foods and sweets. Although high in unsaturated fat (40% of the calorie intake comes from fat), the Mediterranean diet is very low in saturated fats.
Both Mediterranean groups were asked to:
Eat two to four servings of vegetables per day.
Eat three servings of fish per week.
Eat three servings of legumes per week.
Drink at least seven glasses of wine per week.
Choose white meat instead of red meat.
Cook with olive oil instead of steam or grill.
Substitute processed snacks for nuts.
The low fat diet group were asked to eat a normal diet but substitute products for low fat versions wherever possible.
Researchers found that both Mediterranean groups were 30% less likely to have suffered a stroke or heart attack during the five year study, compared to those on a low-fat diet.
While those who want to lose body fat fast and effectively might opt to cut fat completely from their diets, this is not a long term solution. According to the study, many people in the low fat diet group struggled to stick to their diet plans, while those following the Mediterranean plan found it slotted easily into their lifestyles.
Instead of steaming all your veg and avoiding snacks in a bid to be healthy, try eating a small handful of nuts twice a day between meals. This will keep you full and give your body the nutrients it needs to protect against disease. Cooking with extra virgin olive oil is not only delicious, but also – according to these scientists – good for you in the long run!
Visit our Heart Disease page to find out more about eating for a healthy heart.
Share this article with a friend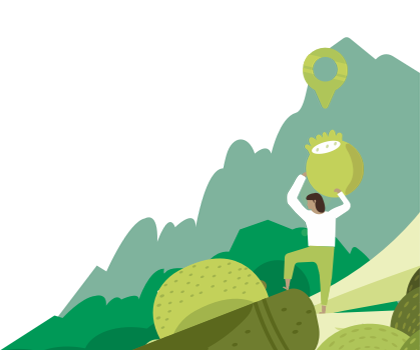 Find a nutritionist dealing with Heart disease
All nutrition professionals are verified