A-Z health
Thyroid problems
Our thyroid gland is essential for the cells in our body to work normally. When there is a problem with the thyroid, it can have a big effect on your health. While thyroid problems can affect anyone, it appears to be more common in women.
There are two types of thyroid problems: hypothyroidism (an underactive thyroid) and hyperthyroidism (an overactive thyroid). We'll look at the symptoms of thyroid problems, what treatment is available and what you may need to consider in terms of nutrition and diet.
What does the thyroid gland do?
The thyroid gland is located at the base of your neck (just below the Adam's apple). The gland makes two hormones that get released into the blood - thyroxine (T4) and triiodothyronine (T3). Both of these are necessary for the cells in our body to work normally. 
The hormones influence our cell's metabolism, essentially regulating the speed at which our cells work. If your thyroid gland becomes overactive and secretes too many hormones, this is known as hyperthyroidism. This causes our cells to work faster than normal and can have a knock-on effect on our organs, leading to increased heart rate and more activity in your intestines (diarrhoea). 
If your gland becomes underactive and doesn't secrete enough hormones, this is known as hypothyroidism. This causes the cells and organs to slow down and thus have the opposite effect of hyperthyroidism.
Hypothyroidism (underactive thyroid)
If your thyroid becomes underactive there are a number of symptoms you may notice including:
feeling tired
feeling depressed
being more sensitive to the cold
having dry skin and hair
experiencing muscle aches
These symptoms tend to develop slowly and as they are often similar to other conditions may go undetected. If you suspect your thyroid isn't working properly, be sure to visit your GP. They will be able to run a thyroid function test and diagnose you. 
Many cases of hypothyroidism are caused by the immune system attacking and damaging the thyroid gland. Damage to the gland can also happen as a result of treatments for an overactive thyroid or thyroid cancer. 
If you are diagnosed with hypothyroidism, you will likely be prescribed daily hormone replacement tablets called levothyroxine. You'll be given regular blood tests to check your levels and may need to tweak the dosage to get it right for you. Once your hormone levels are back in the healthy range, you'll usually have blood tests once a year to monitor any changes. 
If you aren't experiencing symptoms of hypothyroidism, or they are very mild, you may not require treatment. 
I was diagnosed with underactive thyroid when I was 20, I am now 41. Back then, little was known about thyroid health and I was simply told my immune system had attacked my thyroid gland and I no longer produced enough thyroxin to function normally.

I would need to take a tablet called levothyroxine for the rest of my life, it would take time to normalise levels and feel better. My health luckily did improve after taking the tablets - I felt less tired, my periods normalised, my hair grew back and my skin was less dry.

- Read more from a nutritionist who's hypothyroidism lead them to learn more about nutrition.
Hyperthyroidism (overactive thyroid)
If your thyroid becomes too active, it will release too many hormones into your blood and you may experience the following symptoms:
feeling nervous, anxious or irritable
feeling tired and weak
being more sensitive to heat
experiencing an irregular or fast heartbeat
If you're experiencing these symptoms, be sure to visit your doctor for further testing. If you are diagnosed with hyperthyroidism, you may be referred for further tests to identify the cause. There are several reasons why your thyroid may become overactive, including Graves' disease, lumps or nodules on the thyroid and certain medications. 
Once diagnosed, your doctor will recommend a treatment plan. The main treatments used for an overactive thyroid include medication that stops your thyroid from producing too much of the hormones, radioiodine treatment (this involves radiation being used to reduce your thyroid's ability to produce the hormones) and surgery to remove some or all of your thyroid. 
Normally you'll speak to an endocrinologist (a specialist in hormone conditions) who will help you decide which treatment is best for your circumstances. 
Thyroid diet - what to consider
While there are no specific foods that can treat thyroid problems, it's helpful to eat a varied and balanced diet. Ensuring you eat a diet rich in fruits and vegetables is ideal, as well as avoiding too much sugar and salt. The British Thyroid Foundation recommend a varied diet with calcium-rich foods and normal vitamin D levels. 
If you have been diagnosed with a thyroid disorder, there are some elements of your diet to consider - these are outlined below. 
Calcium
If you have been prescribed levothyroxine to treat hypothyroidism, it's worth knowing that some calcium-rich foods and supplements can interfere with its absorption. The British Thyroid Foundation (BTF) say a gap of four hours between the two should be enough to ensure there's no significant impact on thyroid hormone levels. 
Soya
Soya can interfere with thyroxine absorption, so if you have been prescribed thyroxine you are advised to avoid soya where possible. If you do consume soya, you should wait for as long as possible before taking thyroxine.
Kelp 
Kelp is derived from seaweed and can interfere with thyroid function. Because it's naturally high in iodine, it is sometimes promoted as a 'thyroid booster', however the BTF say it is of no health benefit to those with thyroid disease. 
Iodine
The thyroid gland needs iodine for normal function, with the current recommended daily amount being 150mcg per day. Usually we are able to get this amount by enjoying a varied diet. If you have hypothyroidism, it is advised to avoid too much iodine as it can make the condition worse. Taking iodine can also be harmful if you have hyperthyroidism as it can counter the effects of the medication you're taking.
Dr Mark Vanderpump, consultant endocrinologist, gives the following advice:
For people with a properly functioning thyroid iodine is essential as it is required for the production of thyroxine. It is particularly important in women who are pregnant as it is needed to ensure the development of a baby's brain during pregnancy and early life. People who are taking replacement thyroxine (levothyroxine) however do not have a functioning thyroid to absorb iodine and therefore iodine is not required. For patients being treated for hyperthyroidism, taking an iodine supplement is unnecessary and can worsen the condition.
Iron tablets
Iron tablets can also interfere with the absorption of thyroxine. If you are taking thyroxine, your doctor may advise leaving a two-hour gap between taking thyroxine and iron tablets. Be sure to check your multivitamins too, as some contain iron. 
How a nutritionist can help
If you're living with a thyroid problem, being aware of what you're eating and how it affects your health is key. A nutritionist with experience in this area will work with you to tailor a diet that supports thyroid health. 
If you are struggling to manage your weight (something thyroid problems have an effect on) they can help you look with this too. If you're advised to take any supplements or make any big changes to the way you eat, be sure to check this with your doctor beforehand. 
Related topics
Search for a nutritionist
Would you like to provide feedback on our content?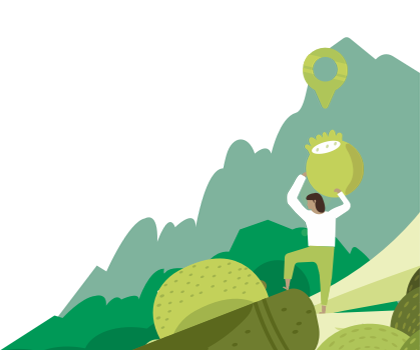 Find a nutritionist dealing with thyroid problems
All nutrition professionals are verified